I love to play with light, being it ambient light, strobes big or small or whatever as long as I can tell my story I'm happy.
I always tell people that we as photographers are story tellers and light is our language, one can of course just put some words together to make oneself clear but one could also work like a poet and really play with the words. For photographers this translates in just using light to show something, or play with light and create something beautiful.
On location it's not always handy to bring strobes and when you already have a  great looking set and model and plenty of light it's often even better to just go for the natural light, but…. that being said I always like to work with accents, fill in etc. In the past I've used different reflectors for fill in and some extra accents but I never really was super excited about what I could do with them creatively…. that was until I got a California sunbounce from a friend, this thing is awesome.
I'm using a larger version and actually only use the silver side to really throw some light in the scene, in fact they are so powerful that one day by accident (yeah Frank) I pointed it inside the studio from outside and Annewiek came running out to see what was going on, the whole studio was brightly lit :D, they are for that matter also not perfect for your models, often the models feel a lot of heat in the burning sun and looking into the light… well it's not something you will do for pleasure (so counting down 3-2-1 open eyes) will work pretty well.
The thing I love about the California Sunbounce I use is that it's very easy to travel with and assembles pretty fast, but most off all when it's in the sun…. it REALLY bounces the light. Of course I can write 1000's words about it, but what about just showing some images I shot during the workshop at Great Fosters in the UK, all were shot with Natural light and the California Sunbounce. You've seen the images before but I wanted to tell you a little bit more about the Sunbounce and these images show my point best I think.
All images are 100% natural light, and as you can see the pop and accents the Sunbounce give really mimics the way I would normally use strobes in these situations, but Annewiek likes this a lot more 😀 So if you're shooting a lot with natural light and travel light, check out the California Sunbounce products.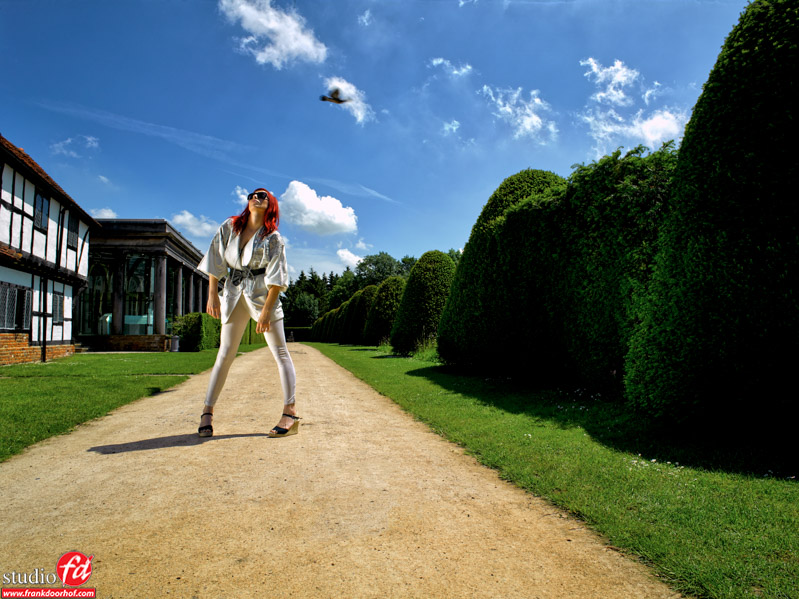 https://frankdoorhof.com/web/wp-content/uploads/2015/03/studioFD_Logo-1FV.png
0
0
Frank Doorhof
https://frankdoorhof.com/web/wp-content/uploads/2015/03/studioFD_Logo-1FV.png
Frank Doorhof
2014-06-30 21:00:37
2014-06-16 17:21:57
California Sunbounce