Tethering is one of the most important workflow enhancements for photographers that will not only make your workflow faster but also makes it possible to for example "project" your images over the layout of the magazine/flyer/etc. you are shooting for. But it also makes it possible for the client to see the results right away on a separate display so you as the photographer can continue working, plus depending on the software you chose it's also possible to connect presets to the incoming images so you can show the "end result" straight out of the camera.
With modern cameras, the demand for tethering solutions has also become more demanding.
That's why we decided to bring IQ-Wire to the Dutch market.
IQ-wire is the "next generation" in tethering, and not only speeds up the transfer of images and connection but is also super stable when transferring huge amounts of data where other solutions often show small hiccups or even misses images, IQ-wire will keep up the pace as long as your computer and camera are fast enough.
We've done several tests with a Sony A7RIV on the highest frame rate (and RAW of course) and the IQ-wire and Capture One didn't miss a beat, this is very impressive considering the amount of data going through the cables.
And that's not all…..
IQ wire has the following advantages:
available in 5 and 10 meters without extensions
USBC to USBC (also available for USB3)
Convertors available for Mini/Micro USB and USB-A
2 in-line boosters on 10 meters and 1 in-line booster on the 5 meter
both straight and angled connectors
clearly labeled connectors
protection caps for the connectors
industrial design for extra long life
flexible cable design
IQ connect connectors for super-fast connections
Fire red color and boosters light up making the cable very visible in a dark studio
although "never" needed, both boosters support external power
velcro strap delivered to neatly bound the cables after use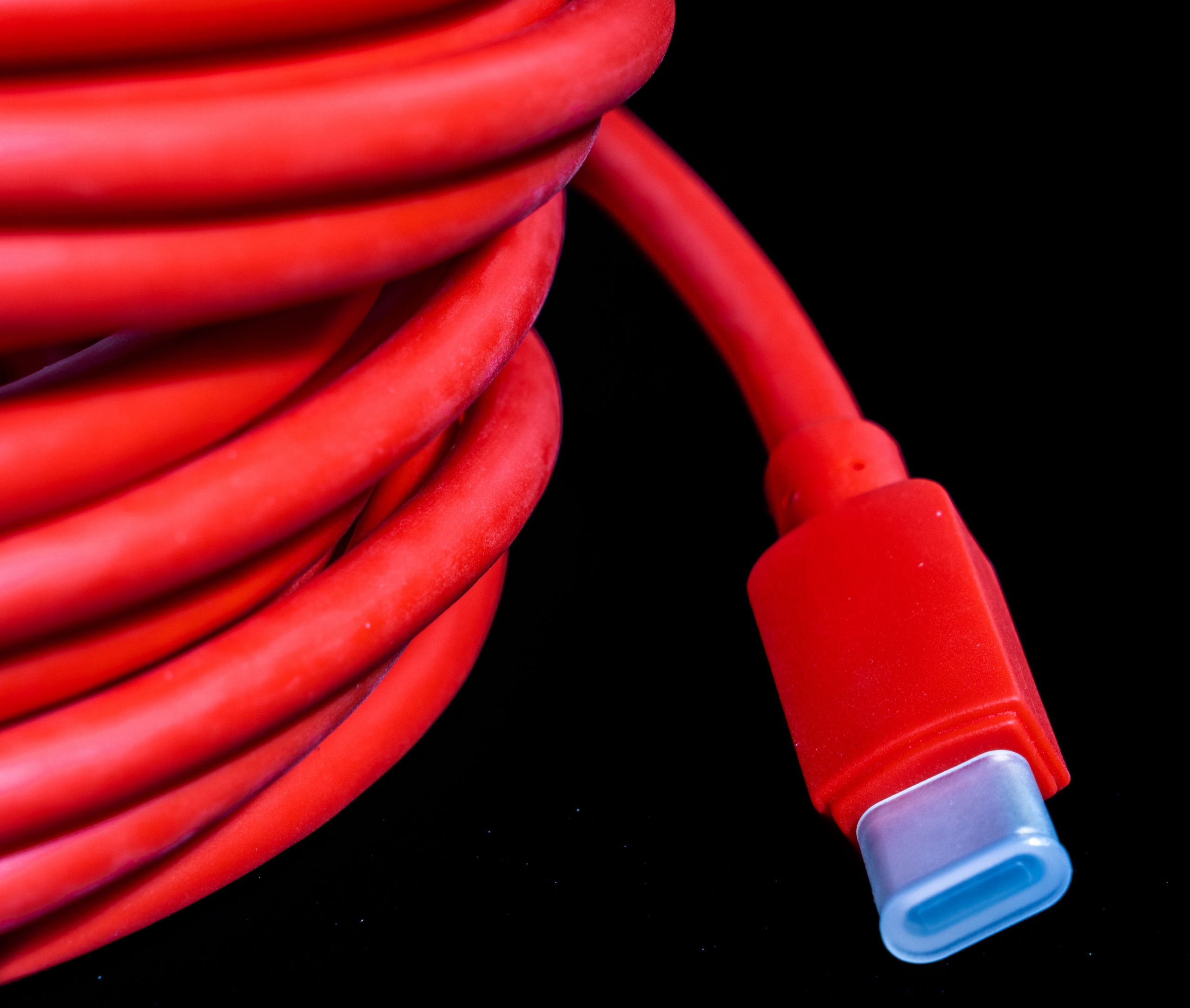 Do always check if your camera is compatible with tethering and which software to use.
But don't worry, we have over 15 years of experience with tethering and tethering solutions/problems and we are always there to help, we always try to answer our emails within 24 hours (even on weekends and holiday periods) because we know that tethering is your work and you cannot afford to wait.
As a photographer that demonstrates on major trade shows and teaches a lot of workshops I know firsthand that trusting the gear/software you use is vital for a proper working environment and I can with full confidence say that IQ-Wire will not interfere with your flow, connections are super fast and stable, even when charging the camera while tethering (tested on MacBook Pro M1, iPad Pro 12.9″)
IQ-wire is the next generation in tethering and will give you finally the freedom you always wanted with 10 meters cables and the trust of the intelligent and super fast connections.
IQ-wire can be ordered directly from our webstore
and the following dealers in the Netherlands and Belgium