Best accessories for your new MacBookPro
After working with the new MBP for a little while now I can say that it's here to stay, it's still not as smooth sailing as I wished for and a lot of things are still missing that will make the experience even better, but that all said it's an awesome machine and lighting fast…. so for today let's take a look at the accessories I would advise you to buy with your brand-new MBP.
Now if I would have written this article 10 years ago I would probably just advise some laptop accessories, but now a days the new MBP is so insanely fast I would (without any doubt) just replace my desktop PC/Mac and use the MBP on location and in the office/studio, so just be aware of that when you read the rest of the article. Some accessories are only meant for fixed locations and some are for on the road.
The MacBookPro…
Let's first take a look at the MacBookPro itself.
I actually bought the 10/10 version with 16GB and 1TB drive.
I've seen a load of reviews from the "old" M1 laptops and the conclusion could be made that for 99% of us the M1 is already more than enough so the M1 pro with 16GB should probably be overkill for almost everything we do, unless you're really into heavy lifting stuff I would advise this machine to give a great balance between price and performance.
The 13″ I never really liked, but the 14″ is actually a home run for me. Awesome size for travelling and working on your lap but still more than enough screen real estate so personally I would opt for the 14″ and the 16″ only when you really need the extra space.
And let's kick off with the accessory I use the most.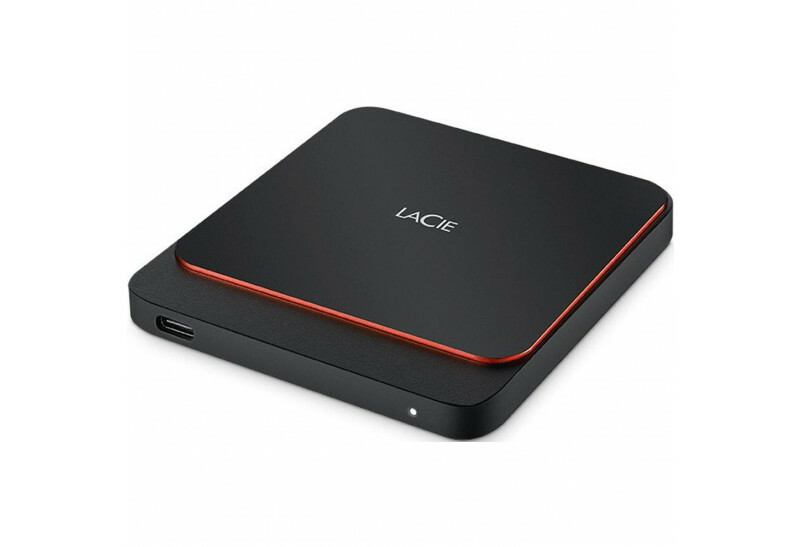 LaCie SSD
This super small and super fast SSD has been in use almost daily.
I actually use some Velcro on the back of the drive and have the same patch on my laptop and iPad Pro, with a small USB-C cable I connect the drive to both devices (depending on which I use of course), this essentially gives me a super fast extra harddrive without adding too much weight plus due to it's form factor it's really securely attached with the velcro. I really can't say enough good things about these drives.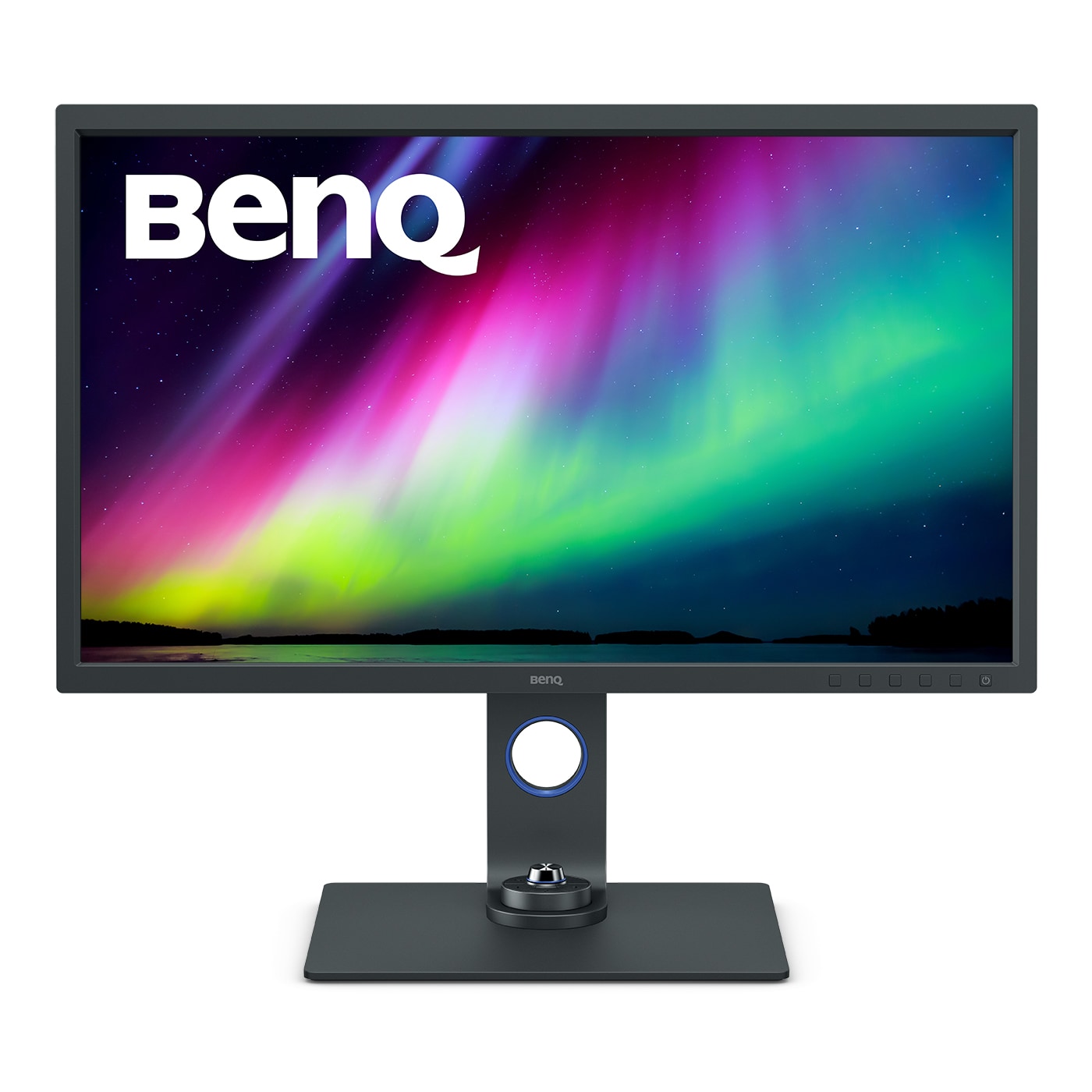 BenQ Adobe RGB monitor
I didn't mention a certain type for the simple reason the choice for an external monitor is very personal, but it's a huge improvement and also one of the reasons I bought the 14″ which is the perfect size for travelling and working on my lap, but when connected to the external screen you can have a much larger workspace. The choice for BenQ I made a few years ago and I still strongly believe they have the best monitors out there for the best pricing, PLUS they support hardware calibration and are mostly delivered with a sunshade cover.
And let's be honest an external monitor is a must have with a laptop when using it in a fixed location.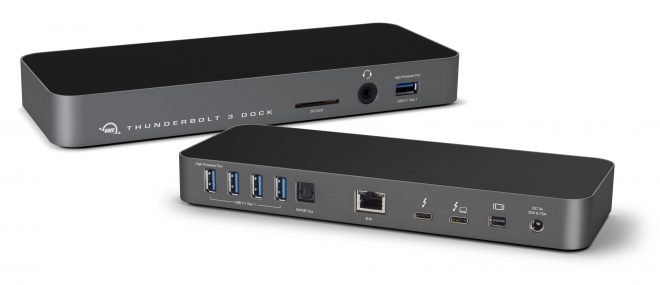 OWC Thunderbolt docks
I've tried different convertors and in essence they all work but never gave me the complete line up of ports I need. When we take a look at the OWC docks they are not cheap but they are very complete, my version (the Thunderbolt 3 version) has all the ports I need including network and display port, add to that a fast charging port for USB-c and card readers and a great design with the ports you switch between the most and card reader on the front and the rest in the back it will also keep your desk nice and clean.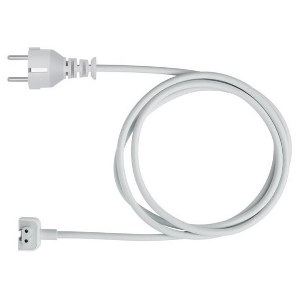 Power cable for the powersupply
I really don't understand why Apple doesn't include this in the box, well I probably do understand because Apple earns another 25.00 bucks by you ordering this cable. Maybe you don't need it when you sit next to the outlet but let's be honest, most of the times you need a little bit more range so the extra cable is a must in my opinion, even if you don't use it constantly.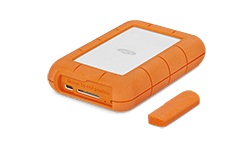 LaCie rugged drives
Oh man I can't say enough good things about these drives.
First I love the orange covers (being Dutch) but most of all the drives can take a beating, are fast enough for photo and video editing and they are available in different sizes of course, whatever you need, they will have something for you.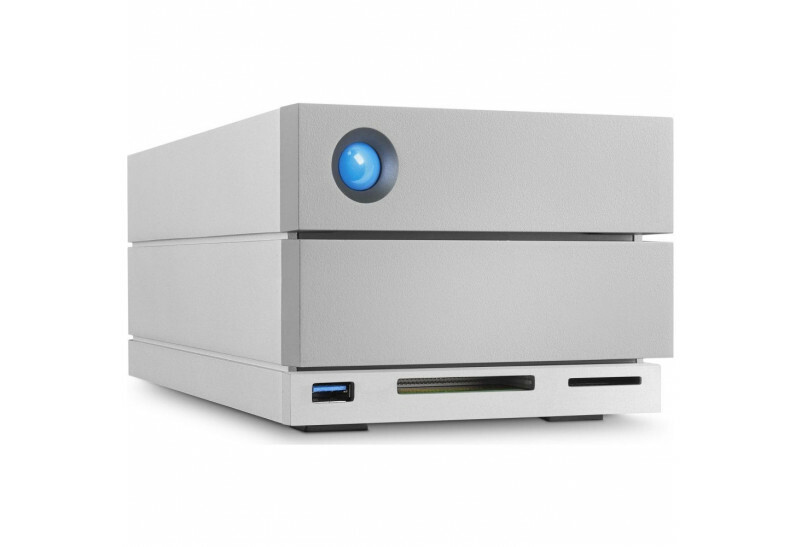 LaCie big dock
For the desk this is an amazing solution, also here you can get them in different sizes ranging from loads of space to insane amounts of space, so whatever you need…. they have one 😀
The main reason for me to chose for systems like this is that there is an extra layer of protection for your data by using drives in a RAID setup (or mirroring), and it just works a lot better than just some external USB-C drives. So if you care about your data you hopefully will invest in a good and solid backup solution also. In essence I would always advise to backup your data on at least two locations (plus in the cloud for the really important things)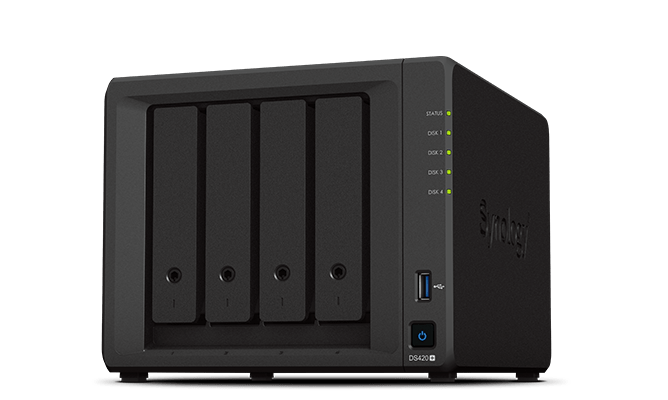 Synology NAS
Not really something you probably buy when you think about a laptop but I still include it to just give you a little bit of warning that data is never safe if you only use an external hard drive (not even when it's in RAID), so using a NAS is a very good solution. For years I've been using Synology and they are a really good choice for photographers seeing they are very active with new solutions like the recently released Synology photos which is an awesome solution to backup your images on the road to make sure they are safe when you are home.
However we also use our NAS for external access for our clients, my portfolio and for downloads that are too big (expensive) to store online, in essence a NAS that you use the right way will earn it's investment back in a few years, and when you ever experience a crash of your hard disk you will agree with me they are worth every cent.
I do have to add that Annewiek and I ran a PC store for over 20 years and almost daily we had customers with dataloss in one or another way, again… a good NAS is a great backup, but so much more… and that's why I highly recommend Synology there is a lot more possible than just making backups.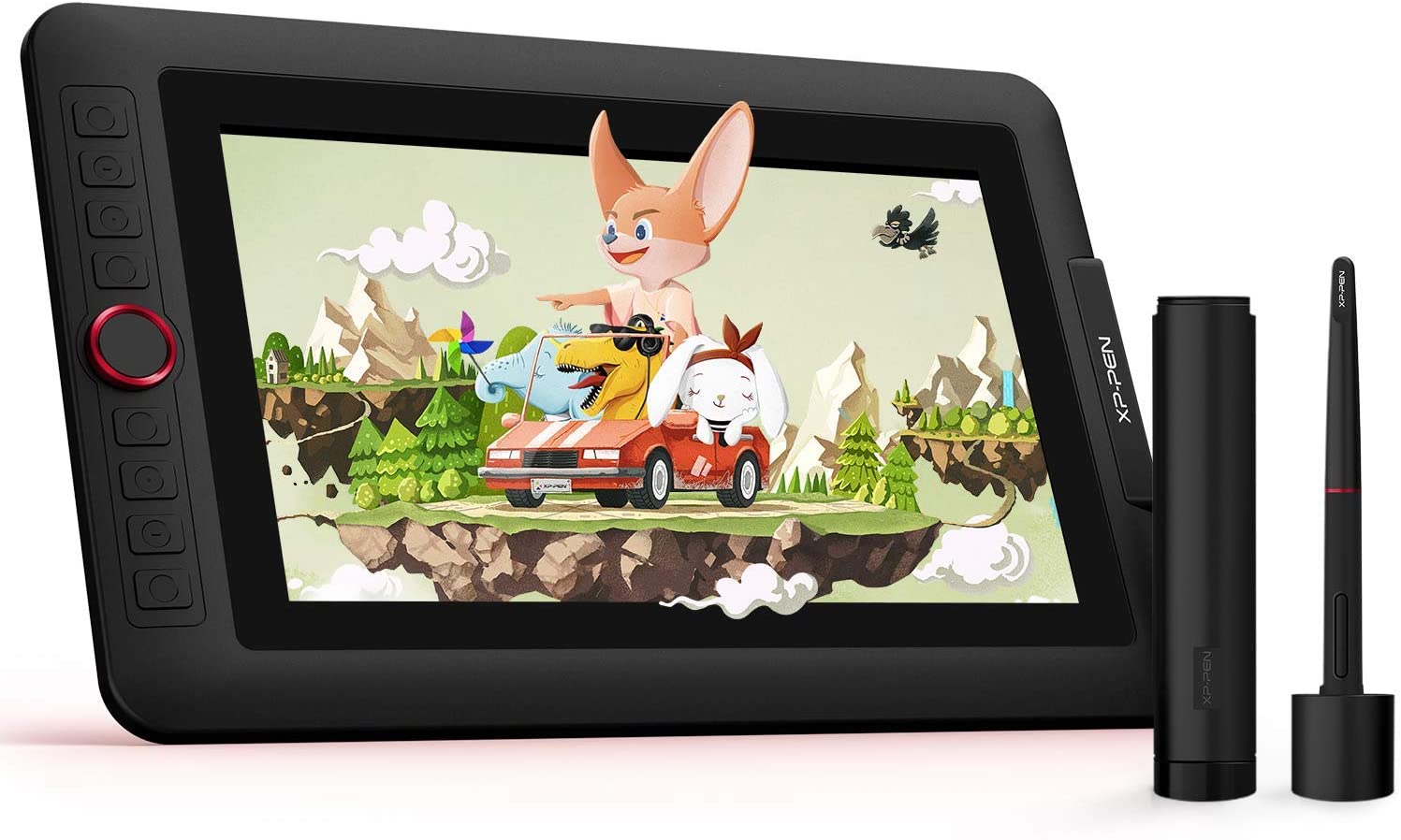 XP-Pen 12″
Man I love this little tablet.
You do need a power connection when working with it in screen mode but it's an awesome way to do retouching on your images and the integration with Photoshop/Lightroom etc. is flawless, no parallax errors you sometimes see with other brands and they have a great customer support department, plus…. well you can safe a boatload of money the XP-Pen series are a great value for money.
I personally use the 12″ for on the road and the 24″ in the studio. Both are totally different devices but both are great value for money, and being Dutch (just kidding) this is always important of course.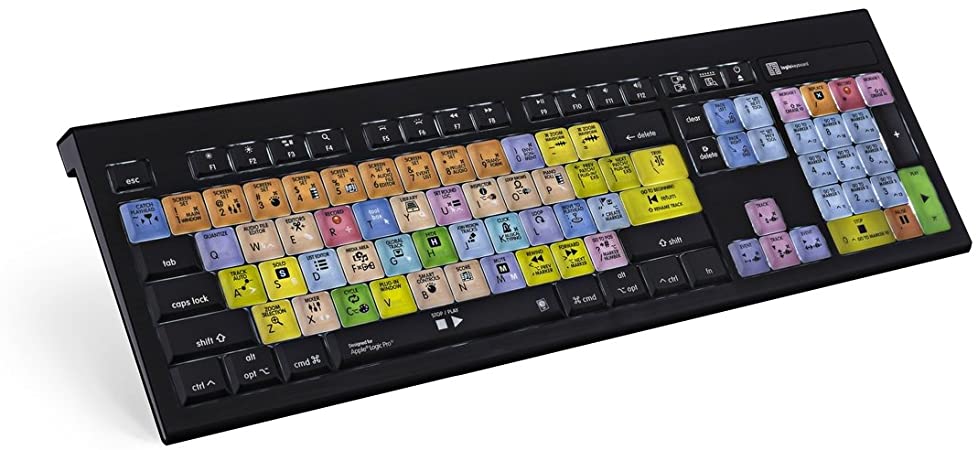 Logic Keyboard
A few years ago I got into contact with Logic keyboards during a tradeshow.
Maybe you know them from the past when they were pretty big with skins you could place over your Apple keyboard with shortcuts. In all honesty I did own one and it worked, but it was never 100% comfortable. However time goes on of course and they now have a great line top with keyboards with different shortcuts including one for most of the Creative Cloud. I love how they type (a real sturdy keyboard with great travel) but also that they all have proper backlighting, and seeing I mostly work in a darker environment this is a real big plus.
You can also use two extra USB ports on the keyboard itself even with more power-hungry devices so although the keyboard takes up two USB ports, you also get two ports back, win win 😀

Apple Magic Trackpad/Logitech MX master
Still in doubt which one I love the most.
With the way Apple uses gestures and especially the almost flawless way they work on the Magic Trackpad it's almost a no brainer, however sometimes I also think a mouse just works better and faster and over the years I've tried several mice but I still feel the Logitech MX master series is a very solid contender for the "perfect" mouse, especially due to the "thumb roller" which you can setup for swipe left and right and makes working under MacOS really a lot easier, especially when browsing.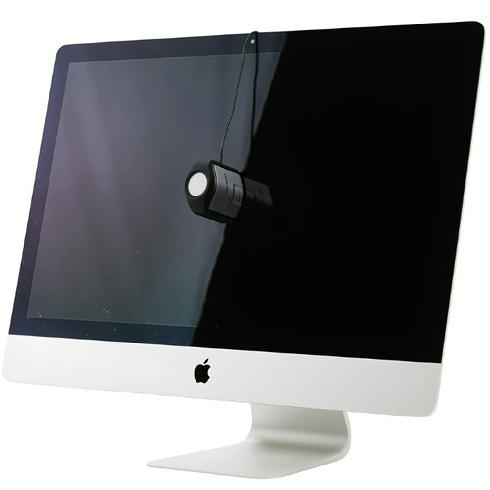 Calibrite Colorchecker Display Pro
The screen from the new MBP is absolutely awesome but it still needs to be calibrated if you want to see the colours the way they are intended (or the way YOU want them). For years Calibrite products have been the cutting edge in the calibration scene and the Colochecker display pro is also compatible with the BenQ palette software so you can calibrate both the laptop screen and your fixed screen with the same analyzer.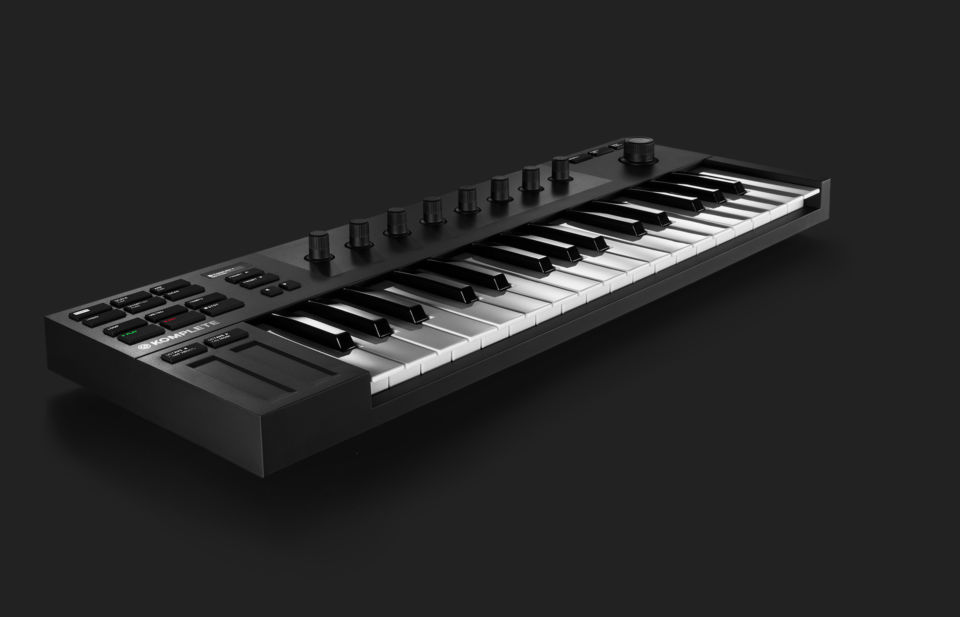 Native instruments M32
Yes I know it's a bit geeky but I just love making music and with Logic Pro X it's now possible to have the whole power of a professional recording studio in your laptop with a boat load of free instruments, and to play them it's of course easier to use a keyboard. I personally love the Native Instruments M32 because it's nice and small but still the keys feel very nice and although they are not full size it's a lot better than most small keyboards, plus there are a bit more range on the keyboard. Add to this a lot of free software and awesome sounding plugins and the asking price is almost ridiculously low.
Case…
Well can't say anything yet because I'm not able to find a case yet, but I always highly recommend using a case to protect your investment.
Now let's take a look at something else…..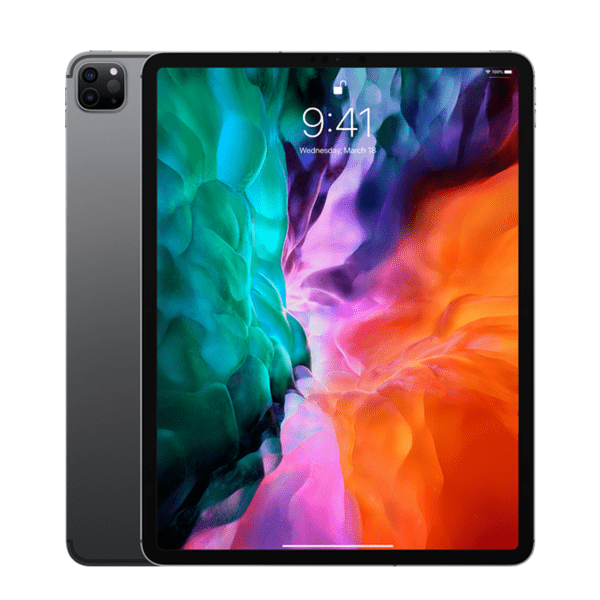 iPad Pro and Apple pencil
Ok now this sounds a bit weird, why mention an iPad Pro with pencil in an article about accessories for the new MacBookPro… well there is a thought behind this. With Monterey Apple promises a really awesome integration between the iPad and the MBP making it possible to drag and drop files and use mouse and keyboard on both simultaneous making it a seamless integration. At least that's what they promise and the demos Apple showed during the keynote where triggering my mind with all the possibilities.
Think about this:
Download your card and rename the images in MacOS.
Import everything in Lightroom CC so they are synced over the cloud.
Now retouch what you need on each machine.
This works like a charm but you need Lightroom CC and the cloud making it much harder to execute when the internet speed is slow.
Now think about this:
Do everything you want on your iPad (my preferred workflow) but if you need the full blown Photoshop… just drag and drop the file to the desktop and use the iPad Pro as input device for Photoshop and when done drag the file back… sounds like a dream and I wonder if working with the Apple Pencil and iPad Pro this way will really work, or if it's more aimed at office solutions. But Apple is of course a company that was/is aimed at creatives and with the iPad Pro and Apple Pencil they have one of the best solutions for retouching/painting/drawing so it doesn't sound like a long stretched if Apple would make it possible to use the iPad Pro with pencil as a real input device for Photoshop…..
Now of course all accessories are very personal and have to be tailor made for your workflow but I hope that with this overview I might have given you some ideas for the upcoming holiday season…..
If there is enough interest I can also make a software version.
https://frankdoorhof.com/web/wp-content/uploads/2021/10/macbook-pro-14-and-16_overview__fz0lron5xyuu_og.png
630
1200
Frank Doorhof
https://frankdoorhof.com/web/wp-content/uploads/2015/03/studioFD_Logo-1FV.png
Frank Doorhof
2021-11-01 20:35:24
2021-11-01 20:35:24
Best accessories for your new MacBookPro