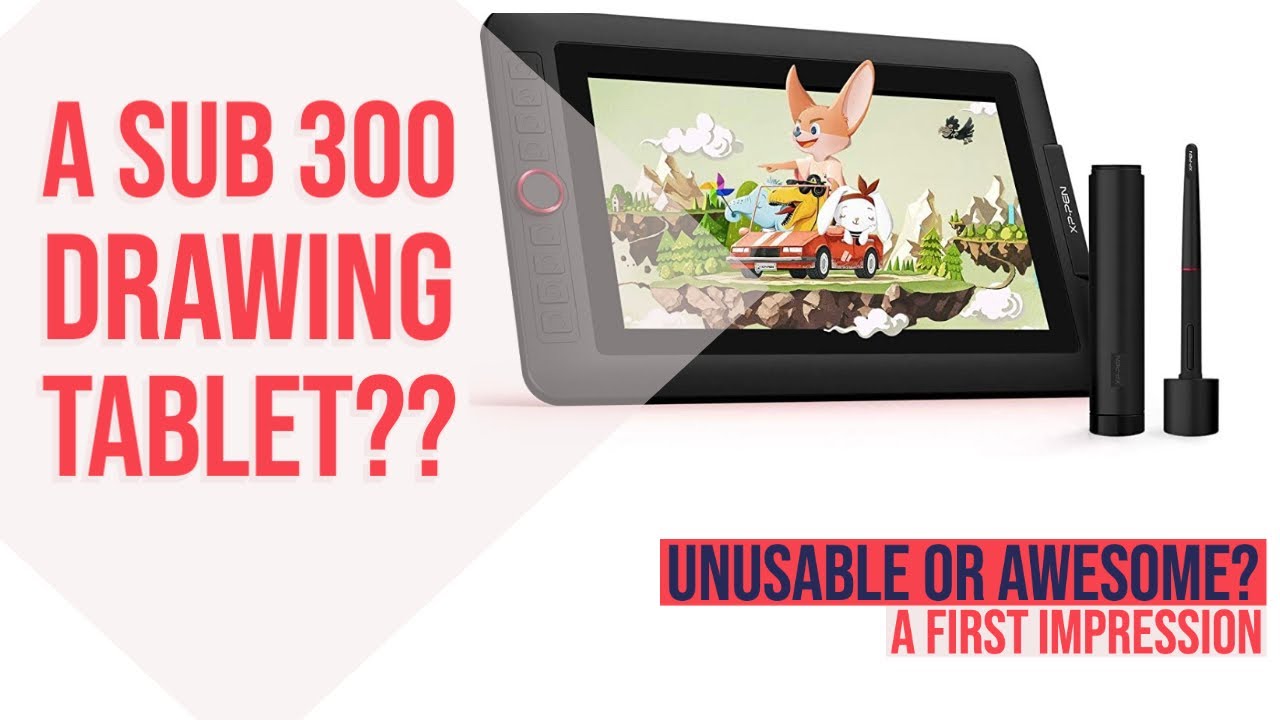 A drawing tablet is almost like an extension of yourself, the interface between your art on the pc/Mac and yourself. And let us be honest, most of us started out with a mouse and probably upgraded to some sort of tablet later, but with the starter tablets, you will work on something in front of you while looking at the screen and that coordination can be tricky.
This is where screen tablets rule.
But those are very expensive…
What if I tell you that for well below $300.00 you can get one that actually works? Sounds too good to be true… I agree (d) and that's why I started this test. And the results might surprise you (a lot)
If you liked this video give it a big thumbs up and subscribe so we can keep on making them.
For some cool discounts on my favourite plugins check www.frankdoorhof.com/discount
To get presets for these plugins without breaking the bank check www.frankdoorhof.com/presets
Want to support this channel?
And get a LOT of benefits?
Check out our Patreon: https://www.patreon.com/frankdoorhof
For other possibilities visit www.frankdoorhof.com/support
We really appreciate the help and support and it helps us to create more content for you guys and keep it free.
+++++++++++++++++++++++++++++++++++++++++++++++++
Follow me on Facebook, Twitter, Instagram and I will see you in the next video!
Facebook : http://bit.ly/2pZ8kF5
Twitter: http://goo.gl/udzyzm
Instagram : http://bit.ly/2qMtYgj
YouTube: http://bit.ly/2qV7w0O
Flickr : https://goo.gl/vhUVuW
Join our Email community : http://www.frankdoorhof.com/email
Portfolio website: http://smu.gs/2qMooL2
Workshop agenda: http://bit.ly/29CJ7Gp
Join the Mastering the Model Shoot facebook group: https://www.facebook.com/groups/masteringthemodelshoot/
See my gear guide (and buy it) via: http://www.frankdoorhof.com/gear
https://frankdoorhof.com/web/wp-content/uploads/2020/12/EjH7PJEFSMc.jpg
720
1280
Frank Doorhof
https://frankdoorhof.com/web/wp-content/uploads/2015/03/studioFD_Logo-1FV.png
Frank Doorhof
2020-12-01 20:03:06
2020-12-01 20:03:06
XP-Pen Artist 12 Pro can a sub $300 tablet be any good?