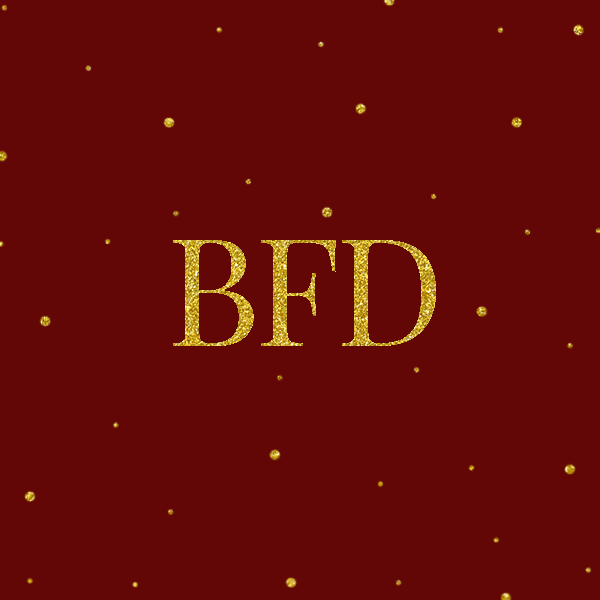 We gathered the best Cyber Deals for you. Click on the yellow text for the links

We are making instructional videos for a long time now. We released over 11 videos about different topics, of course about model photography, but also about street & travel photography in New York and Sweden. And recently also a video about Photoshop and Lightroom. Our videos are for starting and advanced photographers. We also made a series complementing the bestseller Mastering the Model Shoot, including: The Lightmeter, shooting on location, creativity and styling, shooting without other lights than flash. 
50% off on all our videos, also our latest: Glamour, Light of the old masters. Use code "awesome" at checkout 

Learn from the best! with new recent courses from Serge Ramelli (Black & White photograpy), Glyn Dewis (Mastering Selections in Photoshop) and Scott Kelby (Mastering the New Camera Raw Environment) Safe USD50 on the popular KelbyOne Pro Annual Plan. Shop now!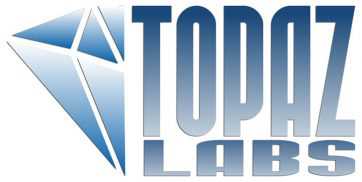 Power up your post-processing workflow with these best-in-class tools from Topaz Labs. This is the one time of the year when you can get the full suite of our products at once for a major discount! Shop Black Friday through Cyber Monday and secure our best deal for the best value. Meet The Everything Bundle! The Everything Bundle is… well, it's everything!
For the first time ever, Topaz combined her FULL suite of Topaz products, including Video Enhance AI, into one discounted bundle so you'll get everything at more than 60% off retail.
DeNoise AI
Gigapixel Ai
Sharpen Ai
JPEG to RAW Ai
Mask Ai
Adjust Ai
Topaz Studio 2
Video Enhance Ai
Not interested in video? No problem, you can also buy this bundle with Video Enhance AI, just remove it from your shopping basket.
Retail nearly USD 1000,00, now only USD 299,00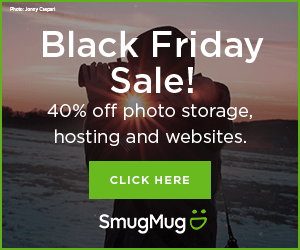 SmugMug protects, share, store and sell your photos.
SmugMug is a paid image sharing, image hosting service, and online video platform on which users can upload photos and videos. SmugMug's also facilitates the sale of digital and print media for amateur and professional photographers. On April 2018, SmugMug purchased Flickr
40% off your new SmugMug unlimited photo storage account if you subcribe by December 12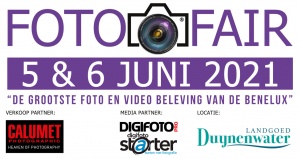 Fotofair, yearly photo event in Eersel, North Brabant, Netherlands. 
2 days with workshops, masterclasses and a lot of photography fun. 
Join Franks workshop about Spectacular lighting setups 
REGISTER NOW WITH 25% Discount, use code: startfotofair2021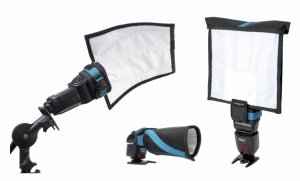 Black Friday Savings of Rogue! 
20% OFF ALL Rogue FlashBenders v3, Rogue Gels, Rogue Grid, and
Rogue Super Soft Silver 2-in-1 Reflectors. Use code "THANKS20" at checkout 
Rogue FlashBenders v3 are the ultimate light modifier for location photographers. FlashBenders pack flat and their 'shape ability' offers unparalleled light control. The new v3 designs attach faster, shape light better, fit more flashes, and grip your flash even better.
If you live in the Netherlands? Mail us for a special deal on the new FlashBender V3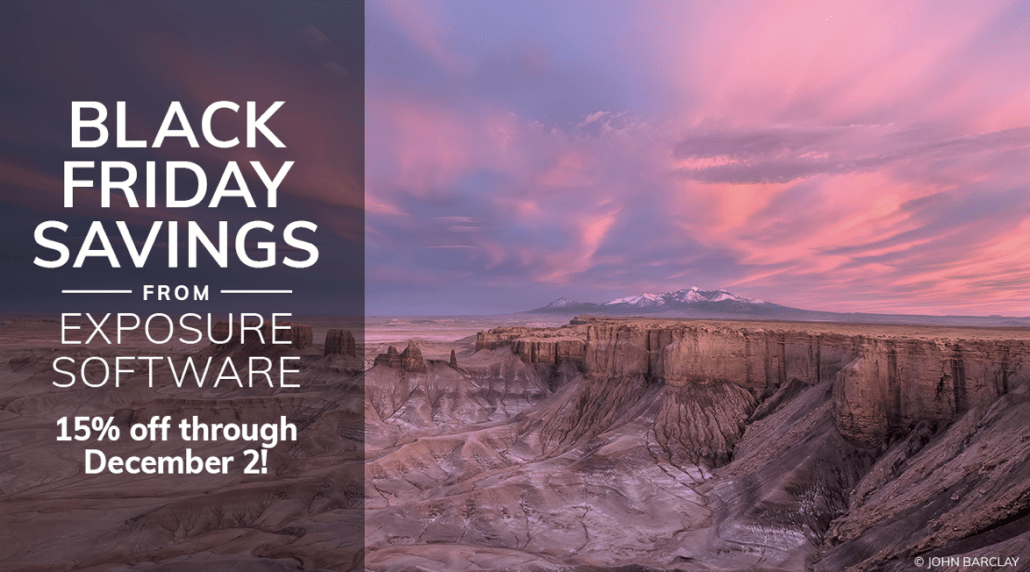 Exposure software (formerly known as AlienSkin) has release Exposure X6, the newest version of our award-winning photo editor. It is the best image editor for creative photo editing, with professional-grade adjustments, a huge library of gorgeous photo looks, and an efficient design that is a joy to use. 
Upgrade now for only USD 74,00. Also 15% off on other products of Exposure 
Blow Up 3 for top-quality image enlargements
Snap Art 4 for transforming your photos into beautiful pieces of artwork
Eye Candy 7, our realistic natural effects plug-in for Photoshop
The Exposure X6 Bundle, which integrates the latest versions of Exposure, Snap Art, and Blow Up into one product. This is the best deal!
Use my link and code FRANKDOORHOF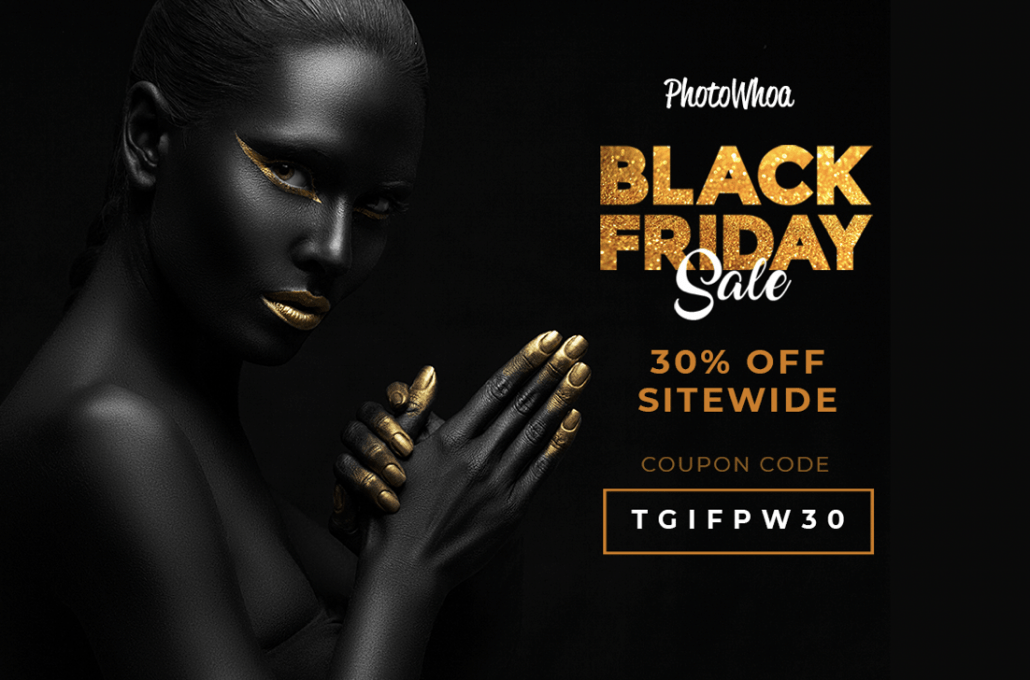 Do you want to learn more? Check out more videos on PhotoWhoa. 
Starting Cyber Monday (November 30)

25% OFF discount on Camtasia 2020 and Snagit 2021 
Camtasia is the best All-In-One Screen recorder and video editor, it makes it simple to record and create professional-looking videos.  Snagit is a simple and powerful screen capture and recording software. It lets you quickly capture a process, add your explanation and create visual instructions. Download a free trial version to test it yourself. 
If you like is, use my link for a 25% discount 
Europe
US 
For our Dutch friends: 

https://frankdoorhof.com/web/wp-content/uploads/2020/11/bfd.png
600
600
annewiek doorhof
https://frankdoorhof.com/web/wp-content/uploads/2015/03/studioFD_Logo-1FV.png
annewiek doorhof
2020-11-26 10:35:52
2020-11-26 12:06:30
Black Friday Deals