Seeing most of us that are active with modelphotography are stuck with something else to photography I think a guestblog post (or more, feel free to contact me) about other subjects can be interesting, today Simon Choi…. so take it away.
The Best Aperture For Landscape Photographs
When you are trying to take the best landscape photographs, you are trying to balance sharpness with the scope and breadth of the image. There are a few rules of thumb listed below that you can use, and you can use these tips as you adapt to your style of photography. You can read how other photographers do their work, but you need to find the "sweet spot" that works best for you.

What Is The Basic Rule Of Thumb?
The best aperture for landscape photographs is often f/8 or f/11. This is because photographers have found that these apertures blend a good mix of breadth and focus. You could move to these apertures right away to see if they work, and you can adjust from there. You may want to try a few shots from the f/8 or f/11 aperture. You can look over the shots you have, and you can decide if you like them. You might feel comfortable with one aperture or both. If you do not like the way they look, you can use another rule of thumb that helps photographers everywhere.

Come Back Two Or Three Stops
When you are clicking through the f/stops on your lens, the sharpest picture often comes from the stop two or three from the end. Therefore, if your lens ends at f/11, you should come back to f/8 or f/9 to get the sharpest image. If your lens goes all the way to something like f/14, you can come back to f/11 or f/12.

You can test these stops much like the optometrist does when you get a new prescription. Toggle between the two until you decide which one you like most. This is a better way to get good images because you are not trying to force an image that appears to have been shot by a panoramic camera.
What Happens If You Go Too Wide?
If you go too wide, you will find that the background is too blurry. This is why this article is not using f/4 or even f/2.8 to describe landscape apertures. You will get quite a lot of material in the shot, but only the foreground of the image will be sharp. The background will look like it came from an impressionist painting. However, for certain types of photography where you want some bokeh it can be great. For example, I recommend starting with an f/4 for lensball photography so the image in the lensball is very clear and to have some blur in the background. Lensball photography involves using a crystal ball for creative photography, it is used most commonly for landscape photography.

We are talking about the overall sharpness of the image. You need to move back to something a little bit smaller to get the results you want. You will be able to see all the items in the shot, and the clarity in the images will make it much easier for people to enjoy them.

What If You Use Something That Is Too Narrow?
When you use anything that is too narrow, you might blur anything that is in the foreground. This is might be a good way to make the whole image look nicer, but you could lose some sharpness around the subject itself. You need to balance your focus on all the things in the background of the image with the subject.

It makes much more sense to consider the whole picture before you get started. When you are fixated on just one object, you will lose some of the items that are just as interesting. These photos can be so wide that you will not even notice some of the most interesting parts. Review the area before choosing your lens.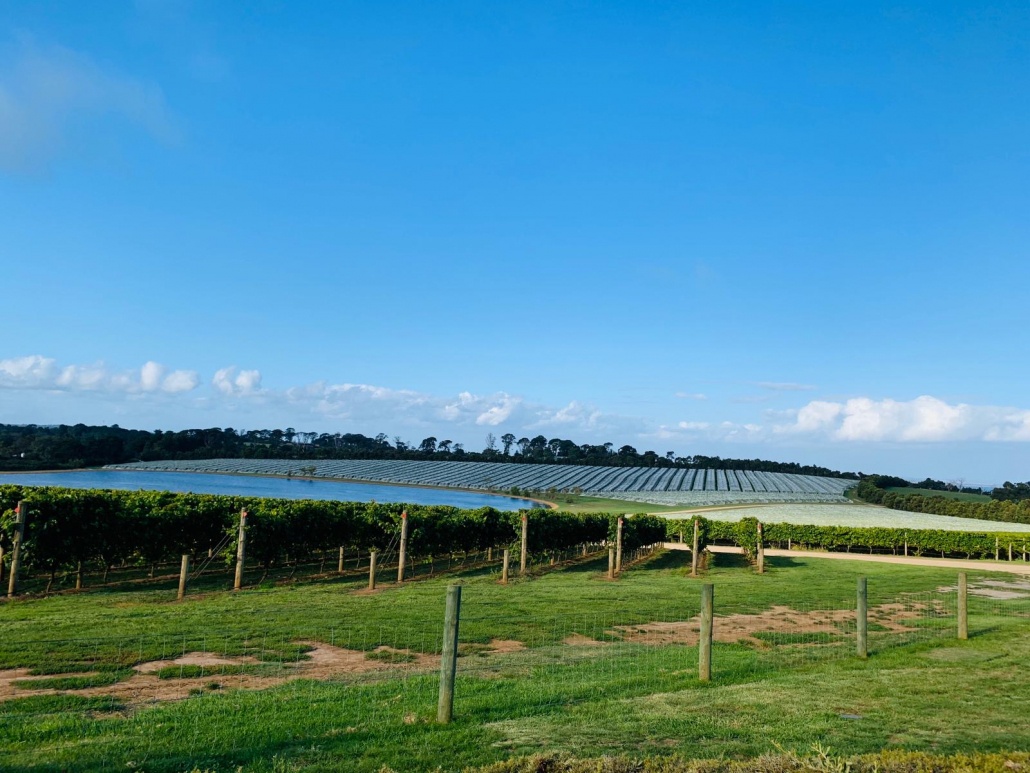 What If You Are Not Getting The Results You Want?
When you are not getting the results you want, you might want to use a technique called focus stacking. You can take different pictures of the same area as you change your lens. You will get different levels of sharpness in different parts of the image, and you can mix them in the editing process. This might be the only way for you to get the results that you want, and you can create images that are nearly impossible to shoot with a standard camera.

Photographers often get frustrated when they are trying to choose the appropriate lens or find the "sweet spot" on the lens. You can use editing to help make your images look better. However, you will get better at finding the "sweet spot" over time.

Conclusion
You should invest some time in finding the sharpest image possible when you want to cover a wide area. Do not go too wide because you will lose any items in the foreground. If you are using something too narrow, you will lose items in the foreground. You do not want to compromise the quality of the images you are shooting, and that is why you need to go through some trial and error until you find the ultimate "sweet spot" on the lens.
Simon Choi is an avid landscape photographer based in Melbourne, Australia. After departing a corporate career in Financial Services and Consulting, Simon pursued his passion for landscape photography, nature and creativity. He started Refractique, an online niche photography retailer which distributes the lensball. 
Hope you guys enjoyed the guestblog, if you have ideas again feel free to contact me and who knows… maybe you're next.
https://frankdoorhof.com/web/wp-content/uploads/2020/05/LensballSunset.jpg
1382
2000
Frank Doorhof
https://frankdoorhof.com/web/wp-content/uploads/2015/03/studioFD_Logo-1FV.png
Frank Doorhof
2020-05-18 10:04:50
2020-05-18 10:04:51
Guest post : Simon Choi on landscape photography