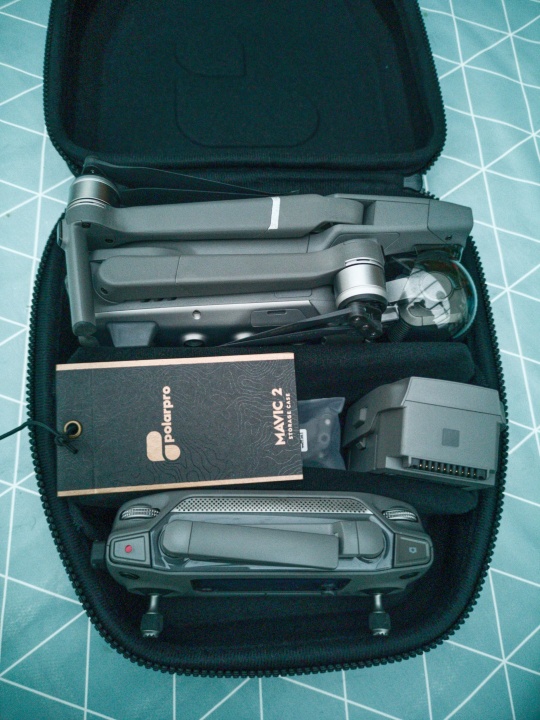 Cool bag for the Mavic Pro 2
I love drones.
Although I have to add I'm still a bit nervous when I fly, meaning I sometimes still miss shots for the simple reason I don't have the guts to fly to far, too low, too high etc. and in all honesty I did crash my old drone a few times and it lost video and controls several times while the drone was still in sight, but since I switched to the Mavic Pro I didn't experience any of this so I guess it's something that has to go away by gaining trust in the new system… I wonder if you guys have the same thing?
Anyway, this is not going to be a review on the Mavic Pro 2, unless you guys want it, than I will do that in a separate post, just let me know.
Anyway. I loved the Mavic Pro, so why go for the 2?
Just for the Hasselblad logo?
No not really.

I love taking photos from the air, I do also like the video of course but mostly I use the drone for photos, and although through the year I don't fly a lot during trips I just love to be able to take those high up in the air shots. And I always liked them but I also love to be able to zoom in and the 12MP from the Mavic Pro were just a bit too low to really "enjoy" my images.
With the Mavic Pro 2 we now have a bigger sensor, which in my opinion gives the video a more 3D "real" look, and we now have a 20MP 1″ sony sensor, meaning good dynamic range and more resolution. Plus of course a variable aperture (yeah). But most of all I love the automated panoramic modes, I played a bit with them over the weekend and they are exactly what I wanted, huge files and it saves the RAWs…. nice.
But also video has a major update, now being able to shoot HLG, LOG and H265 at 100mbs (this translates to H264 in 200mbs) really gives you a great file to work with and push it in post (the space is 10bits compared to 8 bits on the older mavic).
Now you have seen some reviews online probably where they talk about softer images from the new Mavic Pro 2 but…. look closely at those examples, the mavic pro 2 has nice soft images which you can sharpen in post, where the other drones often already exhibit ringing (white lines around high contrast areas, meaning there is too much sharpening. Now the problem with sharpening is that you CAN add it very easily but not take it away when it's too much, one of the reasons I hate my JPGs from the Huawei P20pro.
So without really reviewing the Mavic Pro 2 (or did I just do that….) anyway I'm very happy with it, but you need something to store it and have easy access. With the old Mavic Pro there was a nice carrying pouch which fitted the Mavic and the remote and some spare things, but in all honesty I always used the pouch but never really liked it, it was a bit too tight for my taste and taking the drone out and putting it back in… well it worked but it never felt the way I like it.
The Mavic Pro 2 is not a lot bigger and in essence fits the old bag but it now really pushed me over the comfort zone, so I went and looked for a cool new bag and found this one.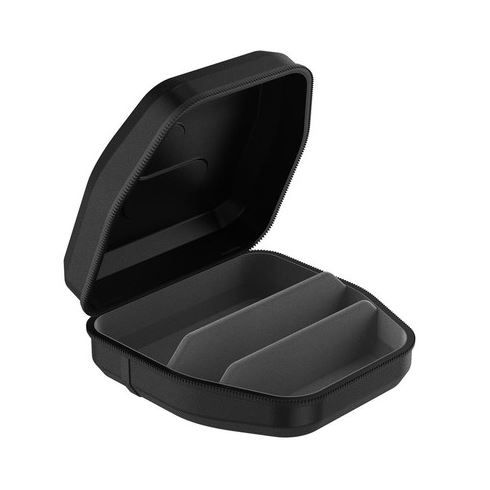 It's the Polarpro case which retails in the Netherlands for app 29.95 which in my book is a no brainer for this bag. As you can see in the topic start I have my mavic pro 2 in the case, the remote (without the joysticks removed) and it can hold 3 spare batteries, plus some accessories and the charger outside. Added bonus is that the carrying strip is sort of elastic, so you can carry it, but if you don't want to it is flush to the material, very nice detail.

So what more to say about the bag?
Well the zipper is very smooth…
just go out and buy one if you use a drone, having it readily available is really a big thing and makes flying and travelling with it a lot easier and comfortable and for under 30.00…… nuff said. Highly recommended.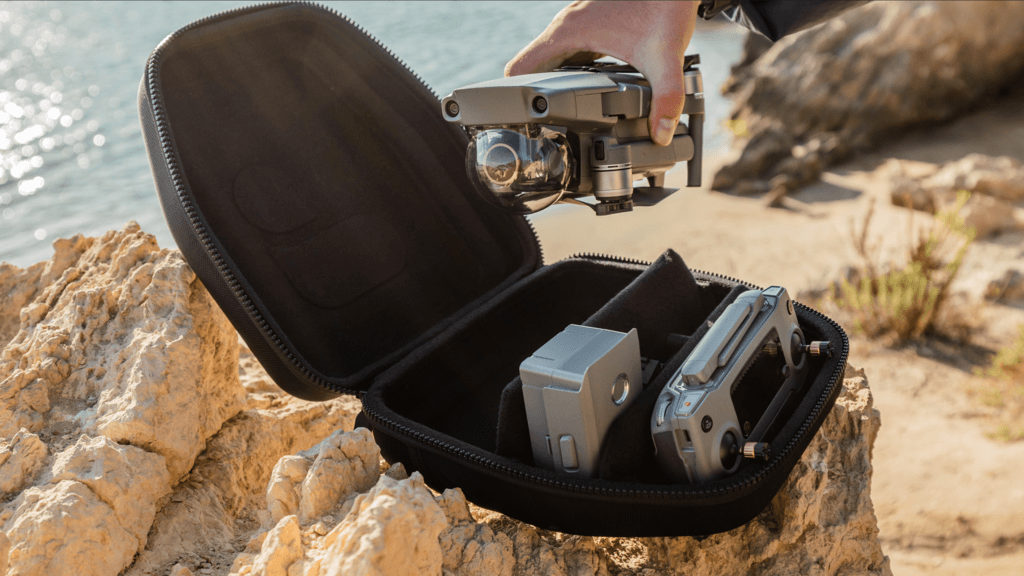 https://frankdoorhof.com/web/wp-content/uploads/2019/01/mavic-scaled.jpg
2560
1918
Frank Doorhof
https://frankdoorhof.com/web/wp-content/uploads/2015/03/studioFD_Logo-1FV.png
Frank Doorhof
2019-01-30 09:50:54
2019-01-30 09:50:58
Cool bag for the Mavic Pro 2