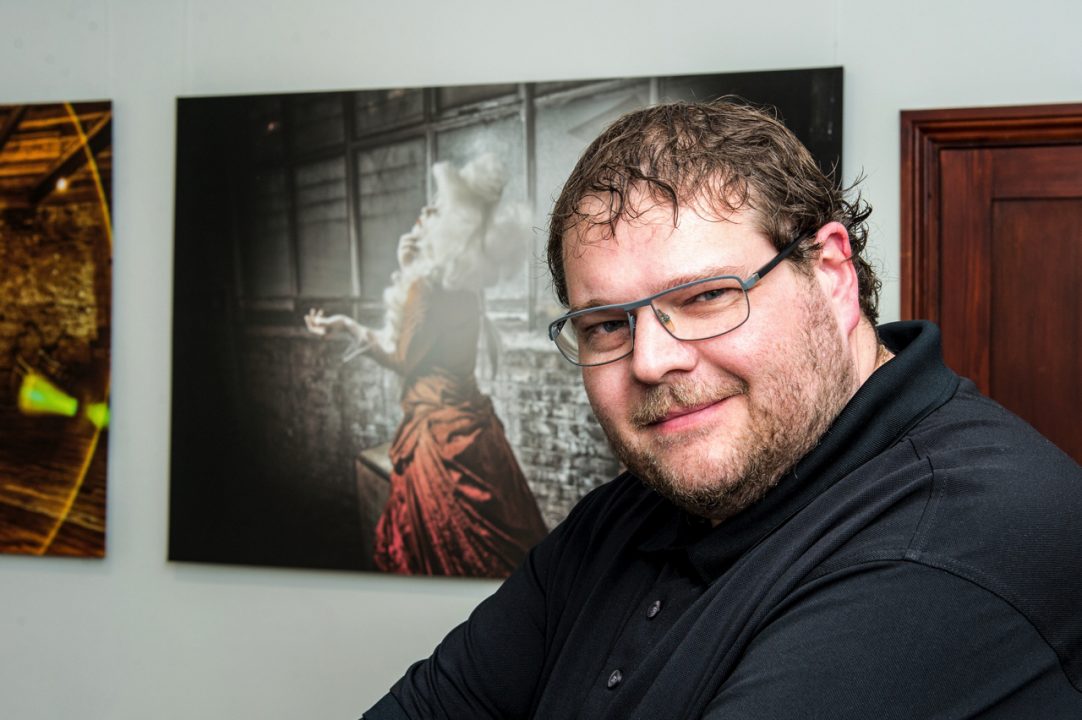 Emmeloordse fotograaf exposeert in Engeland.
ISLE OF WIGHT- Een aantal foto's van bekende fashion fotograaf en instructeur Frank Doorhof worden momenteel ten toon gesteld in Dimbola Museum & Galleries, Isle of Wight, Engeland. Volgens voorzitter van het museum Doctor Brian Hinton die de expositie opende, hebben Doorhofs beelden grote impact op de kijker omdat ze van uitstekende kwaliteit zijn. Fotografe en naamgever van het museum Julia Margaret Cameron zou trots geweest zijn om zijn beelden in haar museum te laten zien.
Jaarlijks vindt in hier de uitreiking van de Isle of Wight Photographer of the year award plaats. Dit jaar vroeg de organisatie Frank Doorhof samen met David Betts (fotograaf op het eiland) ruim 300 inzendingen te beoordelen en een winnaar bekend te maken. De winnaar mag exposeren in het museum en kreeg daarnaast een flits set van één van de sponsors en een toegangsticket voor de workshop van Doorhof komende Juni in London. Momenteel hangen alle de genomineerde foto's en het werk van Doorhof in het museum.
Doorhofs beelden zijn afgedrukt op 135×90 Xpozers. Het bijzondere aan deze afdrukken is het ontbreken van een rand. Door een sp
eciaal mechanisme hangt de altijd strakke foto een klein stukje van de muur. De heldere natuurlijke kleuren maken gelijk indruk op de kijker. Doorhof is ambassadeur voor dit merk, dat nu ook de Amerikaanse markt aan het veroveren is.
Dimbola Museum is de plaats waar de victoriaanse fotografe Julia Margaret Cameron in de 19e eeuw woonde en werkte. Cameron (1815-1879) wordt wereldwijd beschouwd als een belangrijke pionier op het gebied van de fotografie kunst. Ze was ambitieus en ruimdenkend voor haar tijd. In een eeuw waarin de fotografie ook wel "The Black Art" genoemd werd, werkte deze vrouw met grote zware camera's en gevaarlijke chemicalië
n om de foto's te ontwikkelen. Een aantal beroemdheden uit die tijd zijn ook door haar op de gevoelige plaat vastgelegd. Haar huis is bewaard gebleven in authentieke staat en dient nu ook als museum voor haar leven en werk en is een galerie voor verschillende exposities. Exposeren in Dimbola is een grote eer. Bekende personen als David Bailey, Linda McCartney, Miles Davis en Brian May (met zijn stereo fotografie) gingen Doorhof al voor.
Isle of Wight is vooral bekend van het Festival uit 1970 waar wereldsterren als Jimi Hendrix (zijn laatste concert, hij heeft een standbeeld in de tuin van het museum) en The Doors, Miles Davis en nog veel meer optraden. Ook in 2016 is er weer een festival met beroemde b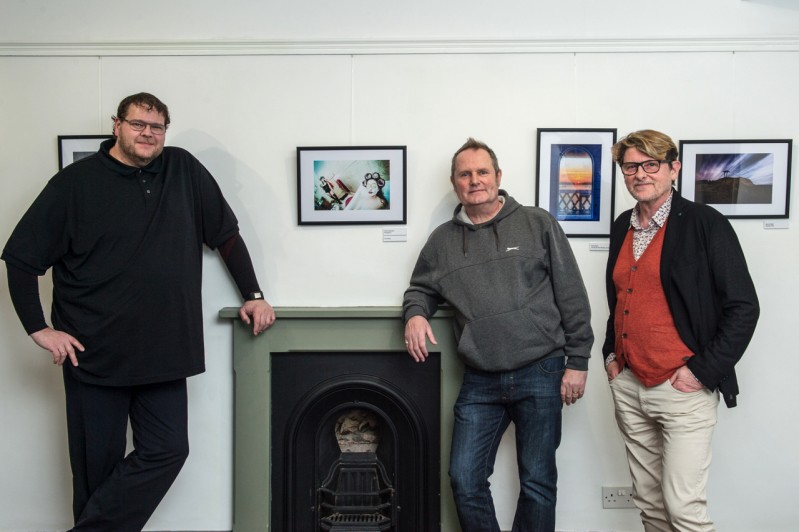 ands zoals Queen met Adam Lambert, Faithless en Iggy Pop.
De expositie is tot 10 april te bekijken.
Meer informatie over de expositie:
http://www.dimbola.co.uk/news/frank-doorhof-172.aspx
over de wedstrijd: http://www.iwpoy.org/award/
Filmpje openings expositie:
Foto's door Chris Cornford Photography.
https://frankdoorhof.com/web/wp-content/uploads/2016/02/frank-doorhof-expo.jpg
852
1280
annewiek doorhof
https://frankdoorhof.com/web/wp-content/uploads/2015/03/studioFD_Logo-1FV.png
annewiek doorhof
2016-02-08 12:00:42
2016-02-06 14:17:56
Emmeloordse fotograaf exposeert in Engeland.