Don't be afraid to go wide
Often you hear the question "what's the best lens for…."
In my opinion there is not really a best allround lens…. it all depends on creativity, what you want and what you need.
In model photography often wide angles are labeled as "not done" and I can understand this, a wide angle distorts the image (if you're not careful) and it's not a lens that will be great for model separation from the background.
However having said that… the wide angle can be awesome for some special effect shots, for example lay on the floor and let the model jump very close to you and you can get some pretty funky stuff like this shot we did with Manon during the workshops in Studio76 this weekend.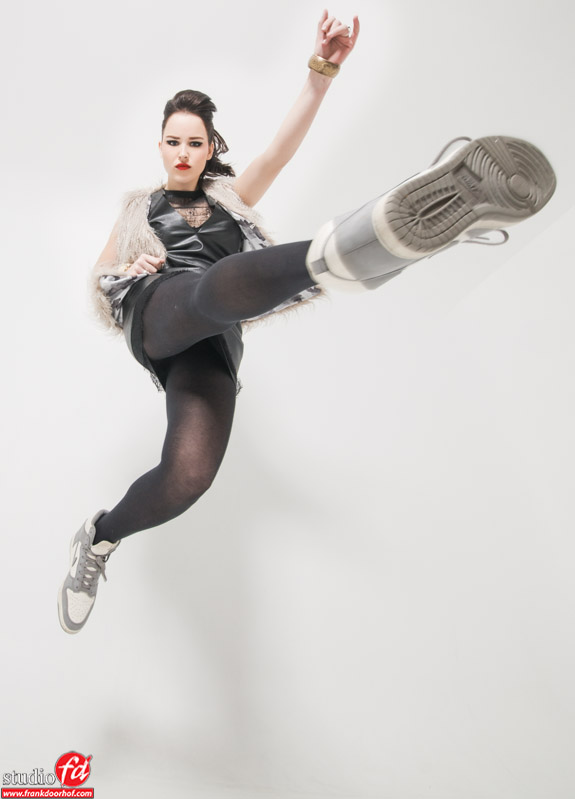 So although people say "don't" always try to find a solution in which you say "it will work", this will make your work stand out from the crowd because somehow now a days a lot of people just believe what's being told online and don't even try it anymore, be smarter 😀
https://frankdoorhof.com/web/wp-content/uploads/2015/03/studioFD_Logo-1FV.png
0
0
Frank Doorhof
https://frankdoorhof.com/web/wp-content/uploads/2015/03/studioFD_Logo-1FV.png
Frank Doorhof
2014-02-19 05:00:34
2014-02-18 16:30:41
Don't be afraid to go wide