For the next set we used a corner of the studio that was available with an unique prop, well I never worked with something like this before.
Nadine had the perfect outfit for this….. a cross between fashion and a gymnastic Ninja 😀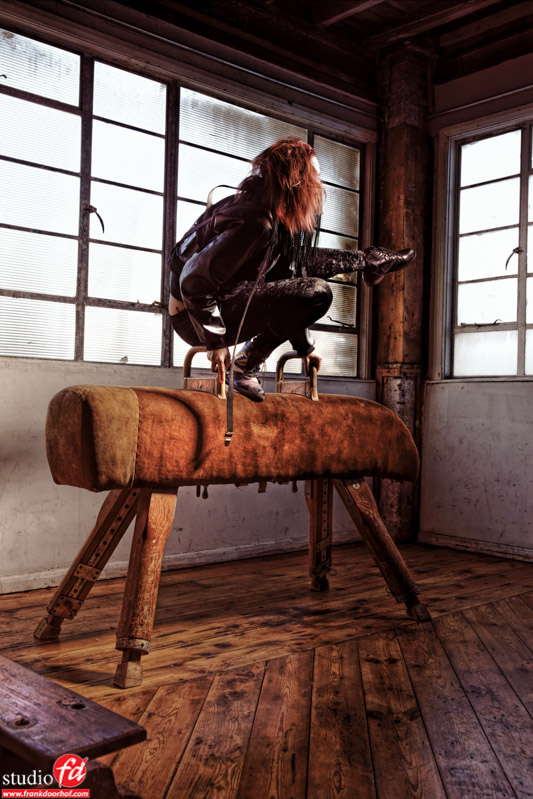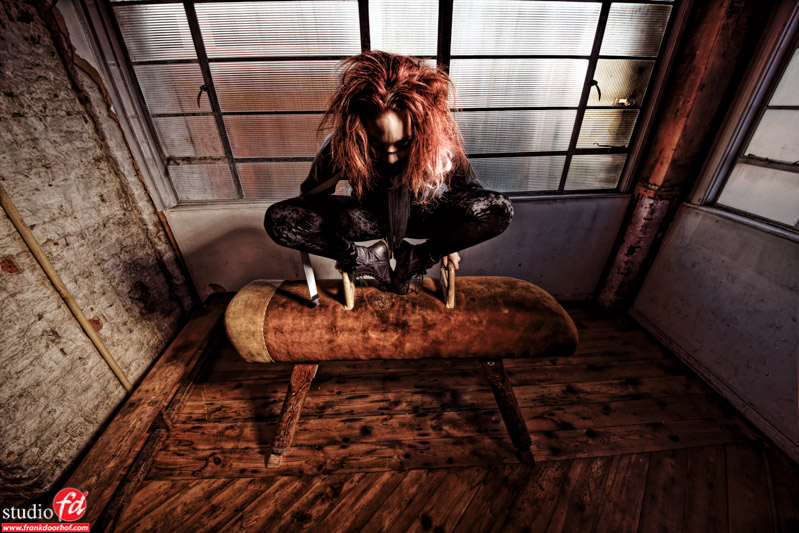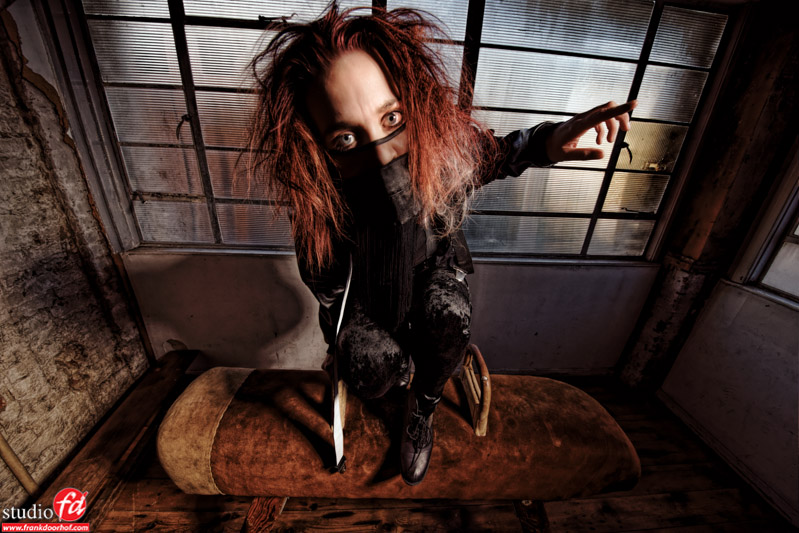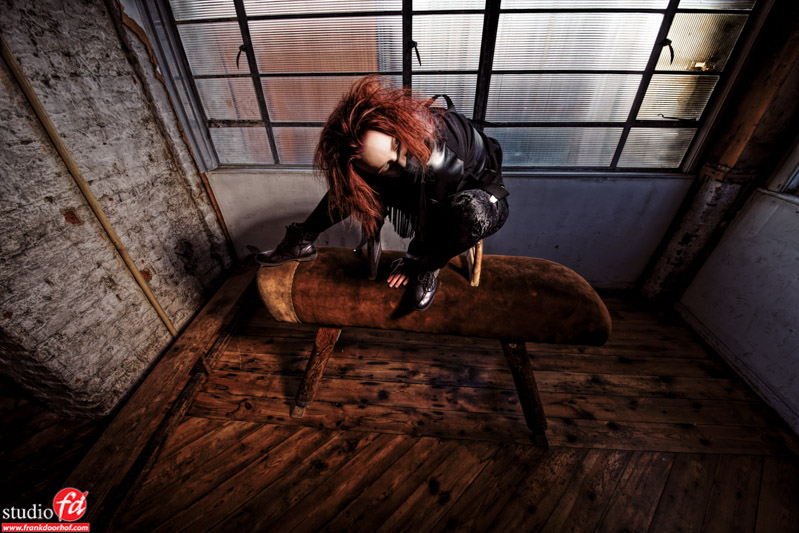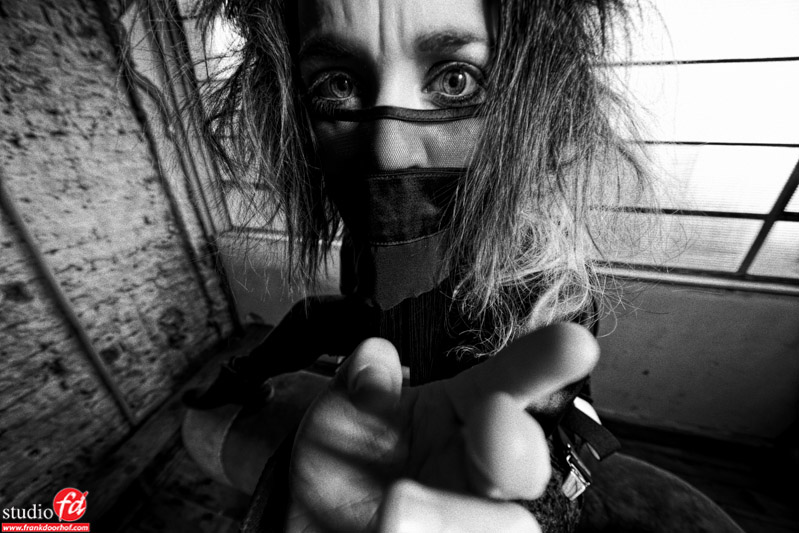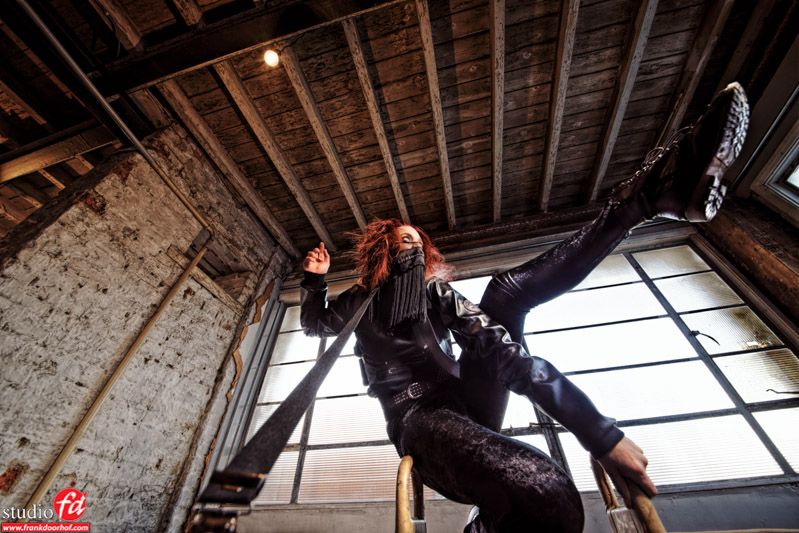 As you probably would have guessed the idea of this setup was to experiment with wider angle lenses.
The lighting setup itself was pretty simple.
I used the meter to meter the available light and used an Elinchrom Quadra with Maxilight plus grid to get the look wanted, little bit less available light but more strobes to create a nice "popping" image. In the next shot you can see the light setup.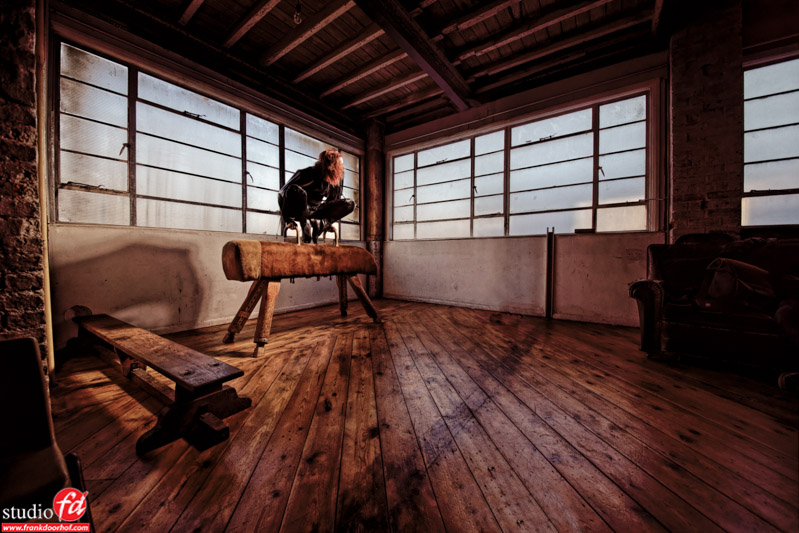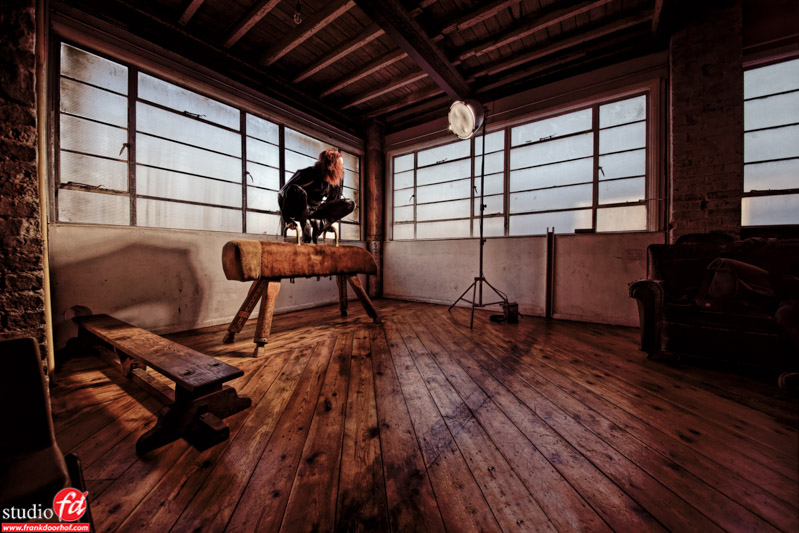 All retouching was done in DxO optics 9, tinting by DxO filmpack and the extra pop was done with Topaz Clarity.
I recently switched for all my RAW processing to Optics 9 from DxO after using version 8 sometimes (and filmpack A LOT), with optics 9 the addition of the browser gave me the push to do all my RAW processing now in Optics, the quality is just stunning, it squeezes a lot more information out of the files than Lightroom can do.
Topaz clarity is awesome for that little bit of a pop and to be honest I think it's a plugin that everyone should have, surf to http://www.topazlabs.com/716.html and also support our blog. Use Doorhof99 as coupon code for a really cool 15% discount.
https://frankdoorhof.com/web/wp-content/uploads/2015/03/studioFD_Logo-1FV.png
0
0
Frank Doorhof
https://frankdoorhof.com/web/wp-content/uploads/2015/03/studioFD_Logo-1FV.png
Frank Doorhof
2014-02-01 05:00:11
2014-01-30 11:57:10
Beltcraft studios set 3