Today a small tip on mimicking the sun if it was there before but not when you take the shot.
In this case when we started out on this location the sun was awesome coming through the windows, however as soon as it was time to shoot the scene with our model the sun was gone, now one could say "ok that's a shame let's go" however that's of course not the solution because I really liked the location.
In this case the windows were not transparant but acted actually as a sort of diffuser, meaning if the sun was shining you would get a very nice even light, as you can see in this shot which was taken just a few moments before the model shots.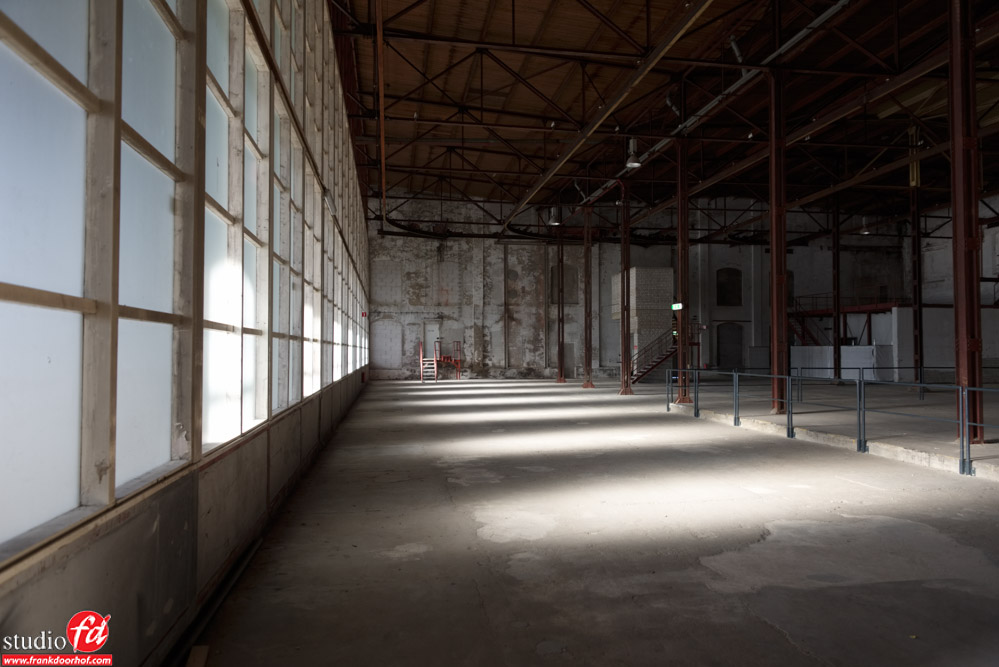 However as mentioned before, when it was time for the model part…. well the sun was gone (normal Dutch behavior). So how do you solve this?
Well there actually is not really a way to really solve this, but you can get something that will also look interesting, and if someone did not see the first image they would probably not even see that it could be so much better, because let's be honest I really miss the amazing light play on the floor in the model shot, but on the other hand the model version is a bit more moody.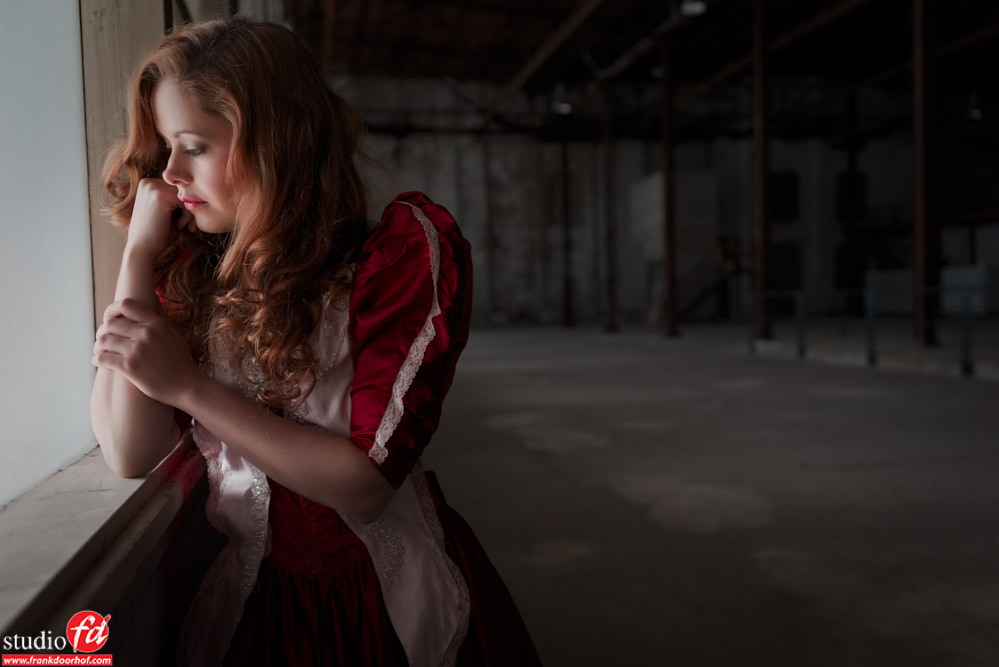 In this setup I placed a Ranger Quadra from Elinchrom in the room next to this room and removed the modifier (bare bulb) it was placed about 4-5 mtrs away from the windows, slightly behind the model and aimed towards the windows. The light scattered around the room where the strobe was placed (because there was no modifier you really get a very wide beam of light) and hit the windows resulting a very moody light in the room where our model was, as you can see we miss a little bit of the blown out windows (and awesome light play on the floor) but at least there was enough light hitting the room and the model to make the room stand out.
The following shot was done from a slightly different angle and I used the new NIK/GOOGLE Analogue Effex Pro for the "wet plate" look. If you did not already make sure to check out this awesome new plugin from NIK/GOOGLE it's really worth buying and has some really cool features that I did not see in other software plugins.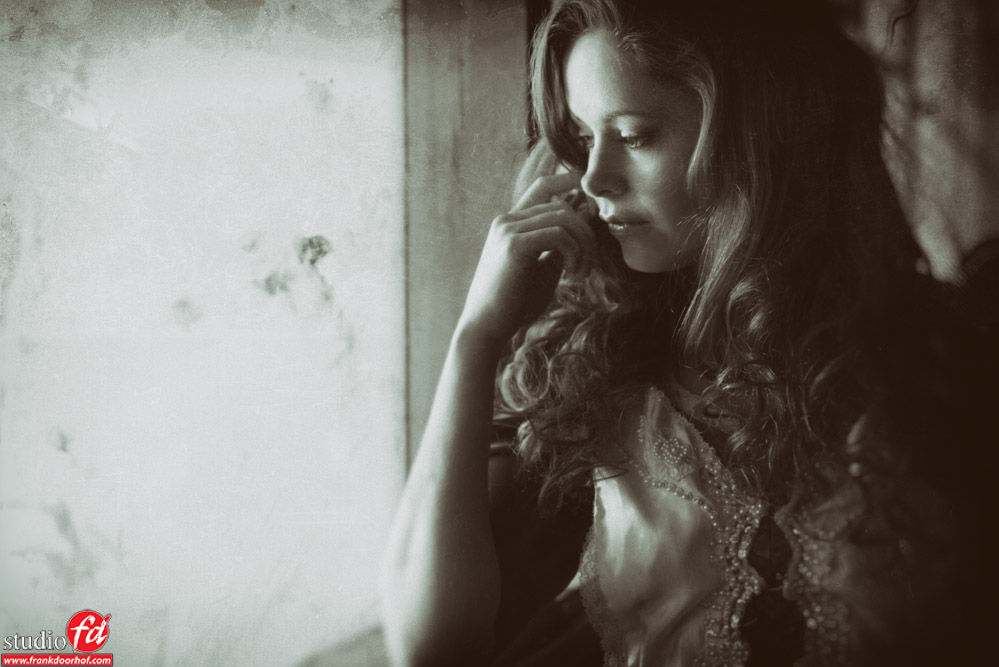 So the next time you're on location and the sun is not doing what you want (and when you're Dutch you have to get used to that) try to mimic the sun with your strobes, and windows are awesome for that.
https://frankdoorhof.com/web/wp-content/uploads/2015/03/studioFD_Logo-1FV.png
0
0
Frank Doorhof
https://frankdoorhof.com/web/wp-content/uploads/2015/03/studioFD_Logo-1FV.png
Frank Doorhof
2013-11-06 05:00:43
2013-10-31 22:29:55
if the sun is not there