Elinchrom Quadra Li-Ion battery
Now this will probably be one of the shortest reviews I ever did.
Elinchrom released the Elinchrom Quadra RX Li-Ion battery a while ago and I've been playing with it for some time now and thought it would be nice to share my opinion. But first off all I would like to thank my buddy Marc from Manfrotto for making it possible for me to test the battery J
The normal Quadra is already small, and for me this was one of the main reasons to buy them and use them in situations where I did not need the power of the Ranger RX, and to be honest since I've started using the Elinchrom maxilight I shoot more stuff with the Quadras than with the Rangers.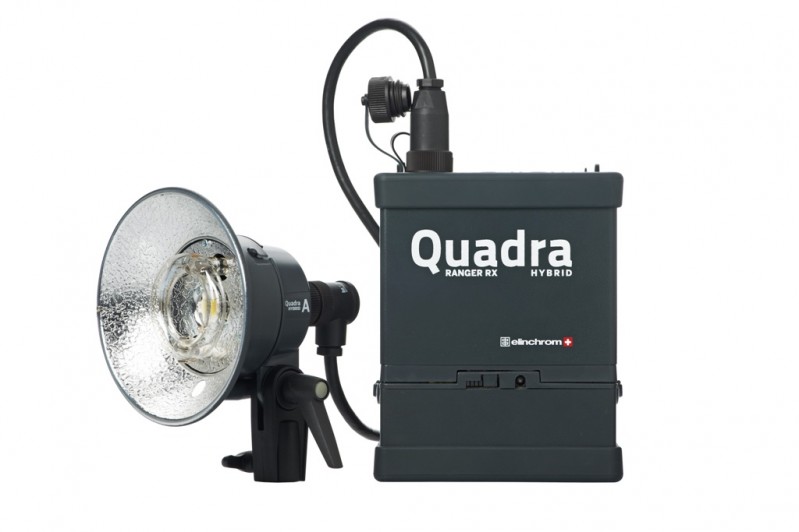 The Quadra is in essence a two piece kit, the control unit and the battery which clicks in and can be replaced in seconds when it's empty. And as mentioned before the original battery is not big/heavy, but when you really want to cut down on weight and get a lot of other advantages….. you will LOVE the new Li-Ion battery.
It's a lot smaller (takes 1kg of the total package, which already only was 3kg) It also recycles faster and now has a whopping 320 pops per charge, and it recharges in only 90 minutes.

Now don't go online and order it right away and connect it to your Quadra because you have a great risk of not liking the performance (in fact you can actually damage your Quadra and heads and in a best case scenario it just doesn't work).
Unless you own the last Quadra release you will have to invest in an upgrade, the main unit has to be upgraded to work together with the Li-Ion battery, but also in some cases the heads needs to be upgraded, so when you want to switch to the Li-Ion make sure to check this with Elinchrom or your dealer. Prices will vary by what needs to be upgraded.
The fun part is that you can use both batteries next to each other, and this is something I would really advise you to do. Li-Ion is great in "normal" situations however when you go "extreme" the normal/old battery packs will keep you shooting where the Li-Ion will stop. Now most people will never experience this but when you are planning a shoot in the desert in the blistering sun for several hours I would strongly advise you to take the old batteries with you because extreme heat and Li-Ion somehow don't really go together.
After several shoots with the Li-Ion I can only say that it ROCKS, the Quadra is now without a doubt a real "stunner" people will see you carrying a very small and light package and wonder what will come from that, especially when they are used to the big accu packs from other brands, because maybe you don't realize it but even the Ranger RX is very small for what it delivers.  However when they see what the Quadra can do I never ever had a client/student not wanting one 😀

One final tip.
When you are new to the Quadra system make sure to get the convertor ring to fit the normal Elinchrom gear to the Quadra, for me it makes no sense to invest in both the Quadra accessories and the normal Elinchrom accessories.

Oh and the really final tip….
Also try the Quadra with the supplied dish, I think the result will actually quite please you… in fact a lot of the shoots we do with the Quadra are with just that dish, and sometimes with the translucent diffuser in place.
Oh and one more thing……..
When you are planning to fly with a Li-Ion battery make sure you download the documents from the Elinchrom website because airlines can really be problematic when it comes to Li-Ion accupacks.
https://frankdoorhof.com/web/wp-content/uploads/2015/03/studioFD_Logo-1FV.png
0
0
Frank Doorhof
https://frankdoorhof.com/web/wp-content/uploads/2015/03/studioFD_Logo-1FV.png
Frank Doorhof
2012-12-01 07:00:21
2012-11-25 05:13:19
Elinchrom Quadra Li-ion