Yesterday Lenaa was our model for the glamour workshop.
The glamour workshop is always a special workshop for me, I'm a 95% fashion shooter and teaching a glamour workshop is something else completely. What I hate is the glamour where it all boils down to one thing… yeah I don't have to explain this further right ? 😀 So I always try to make the glamour shots we do during the workshops a bit more special. And with a model like Lenaa it's a big joy to do this workshop. Today some of the results from yesterdays workshop.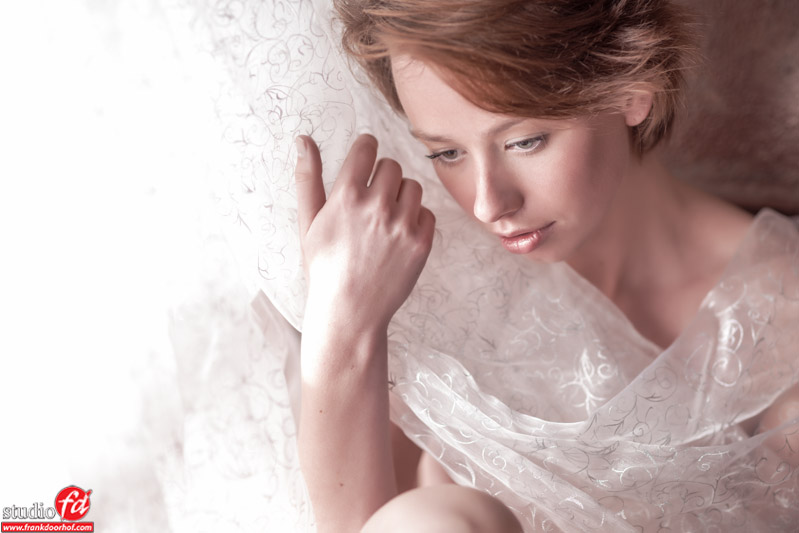 Gear used :
Sony Alpha 99
Zeiss 85mm 1.4
This was actually the first time I used this combination for a complete workshop tethering into Lightroom 4.2 and must say it worked flawless. The most amusing part was maybe the responses from the students when they looked through the viewfinder… "It's like being in a terminator movie" well it actually does feel like that with all the info in the display, of course you can also "clean" the display up and only show the focus points and the image, but I love to see what's going on. And this is something I really like from the EVF in the A99, you can customize it a lot.
https://frankdoorhof.com/web/wp-content/uploads/2015/03/studioFD_Logo-1FV.png
0
0
Frank Doorhof
https://frankdoorhof.com/web/wp-content/uploads/2015/03/studioFD_Logo-1FV.png
Frank Doorhof
2012-11-17 07:00:04
2012-11-16 18:39:04
Lenaa during the glamour workshop