Sometimes as a photographer (or any other creative profession) you find people that are just plain awesome, they help you develop as a creative person and push you forward to get better results. A few years ago a model named Nadine started modeling for me and at one point we really felt that connection you sometimes have. A few years later she made me a promise "Frank, every shoot from now on I will improve and surprise you", well she already did before that so I wondered how long she would keep this up..
And if you have been reading this blog for some time you already know the answer…. she is still keeping it up, in fact Nadine is growing into a (in my opinion) great stylist. So it's no real surprise that today she is joining the blog as a guest blogger about…. styling.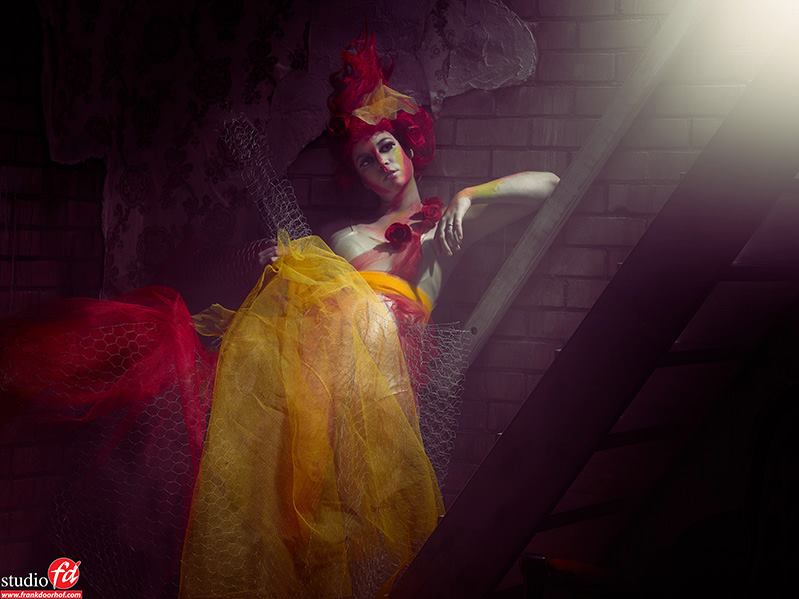 Why styling?
Styling can make or break a shoot. A model can be absolutely stunning, which makes every shot successful, even if it's styled pretty basic. But if the model has guts and the styling is top-knotch then everyone can be a model. Even if you're one of those absolutely stunning models, after 5000 photo's it does get boring.
Of course you will always have enough photographers that will demand a perfectly beautiful model, especially for glamour and lingerie work. In that case you usually won't need and extreme styling effort. But if we're talking about modelphotography in general then you (as a photographer) would usually want to see a form of creativity, something that sticks, something with a story.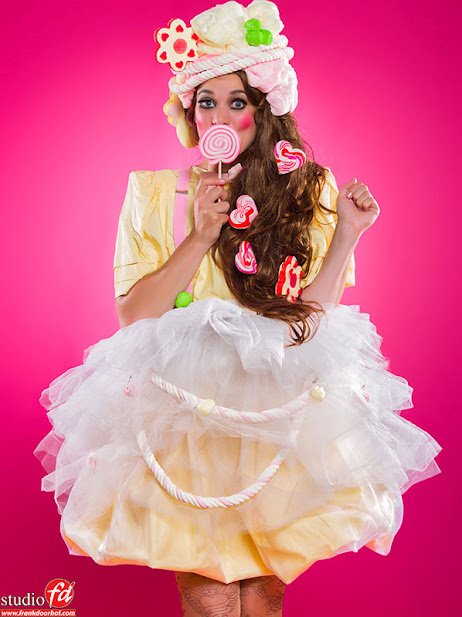 Some tips.
Good and extreme styling doesn't have to be expensive (unlike what most people think) everywhere around you there is some stuff you can use: postbags, newspapers, boxes, robes, candy, leafs, you name it!
No inspiration? Look around on the internet: sit down for a few hours and google your favorite designer, model, photographer or even a theme.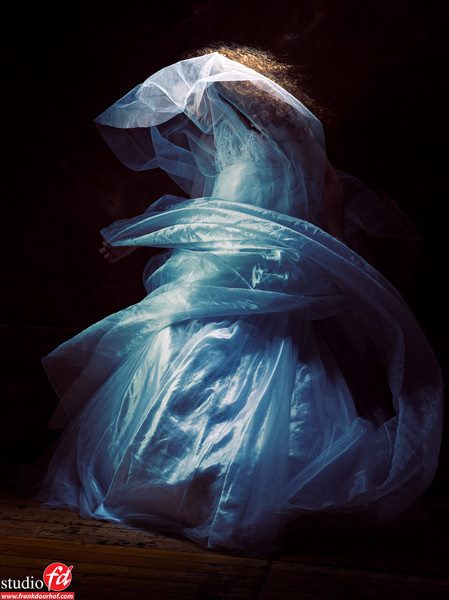 Don't be afraid if something has already been done by someone else, just put your own twist into it. Don't ever think that styling is only made with clothing, you will also need shoes and accessories. Plus hairstyling and make-up are very important as well. It's good to know that contradictions often work very well in photography and 'over the top' usually gets great results.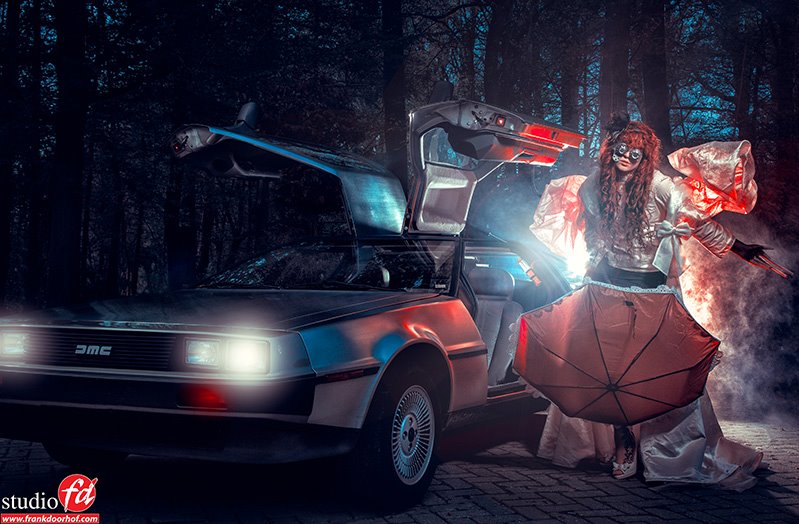 If you can't spend time getting creative with materials, don't worry; a skirt can be a top, put something on inside out or even backwards… put something strange on your head, combine, 
dare to be different
. Also remember that extreme styling for a photograph isn't for the catwalk or a party, it's 'just' for a photo. It doesn't have to be 'usable' in real life.
Styling by Nadine
After years working with Frank I'm getting more and more creative and extreme, because I promised to do better each next time (What did I get myself into!)
I love vintage clothing but in some (or eh.. more) occasions I put scissors into old clothing to create something different. Since a while I also create my own designs, I put a lot of hours into these designs: working late and more often till early in the morning. Besides fabrics I also use, paper, leather, latex, rubber, trashbags, etc. basically everything I can get my hands on.
If you think it stops with clothing: 76 pairs of shoes, mountains of accessoires, 46 wigs and a lot of 'made by myself' hats. I need space to transport my gear. From a small and compact Peugeot 206 I switched to a Opel estate car and maybe it now it's time to upgrade to a minivan because I have a hard time putting all my stuff in that car for shoots.
Why I'm doing this to myself? Well… For that one beautiful shot ofcourse, to be different from the last time, because I hope people won't recognise me this time, because I want to be better, because otherwise Frank will 'dump' me, because I'm bored, because I need to vent my inspiration? You name it, there's enough reasons!
Sometimes (not often, but still) I ask myself if I'm a good model, or if it's just the styling that makes me interesting to work with. But then if i see the results I know it's not only the styling that makes the picture, it's never only the styling, or only the photographer or only the model.. It's teamwork that makes the picture work, you've got to motivate each other. And this is something Frank absolutely does and that's something I'm really thankful of.
For questions about me as a model and/or stylist you can always contact me:
With love,
Nadine
https://frankdoorhof.com/web/wp-content/uploads/2015/03/studioFD_Logo-1FV.png
0
0
Frank Doorhof
https://frankdoorhof.com/web/wp-content/uploads/2015/03/studioFD_Logo-1FV.png
Frank Doorhof
2012-09-13 07:00:31
2012-09-10 17:52:46
Styling by Nadine