Today a great guestblog by "atomic dots".
I'm sure you're gonna love this one.
It's From the mind of a Photo Nomad
no·mad (noun nō-ˌmad): A person with no fixed residence who roams about; a wanderer.
When I first encountered the term "nomad" years ago it was used in a negative connotation, referring to a man who could not hold down a job and simply roamed. And yet now I firmly believe that, depending on your calling, being a nomad can be both noble and exhilarating. I have never been one for sitting still. I have always enjoyed traveling, exploring, and trying new things. Such desires have often gone hand and hand with my passion for capturing images through my lens. Growing as a photographer means constantly working on your craft, trying new techniques, experimenting, and exploring new venues and locations.
When this opportunity to share with a new audience on Frank Doorhof's blog was presented to me, I immediately thought it would be fun to share some lessons I have learned in the last 9+ months of living out of the backpack in various parts of Oceania and Asia.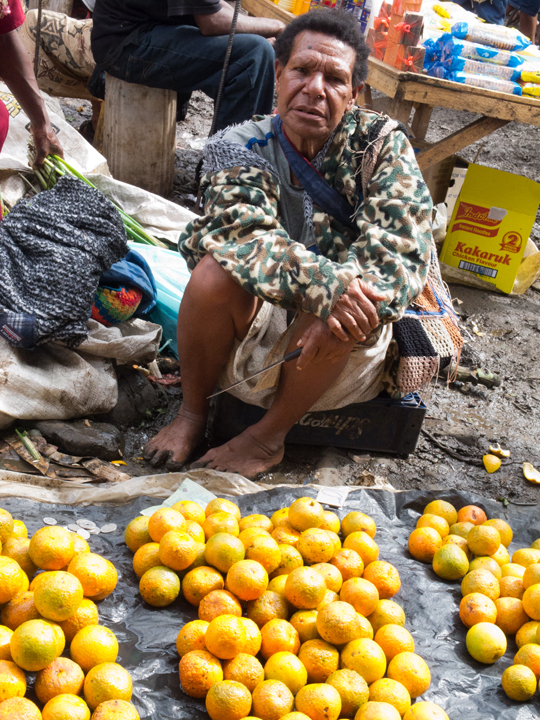 While my current journey officially started in June of 2011, the initial seeds for it were planted much earlier. As a frequent traveler both for business and leisure my camera was always packed along. I have always enjoyed the challenge of finding intriguing photos outside of my main lines of work, much of which in recent years has been studio work in the worlds of beauty, fashion, and portraiture. Additionally, as with many photographers, I have always felt the need to give back to those in my community and beyond. Additionally, as with many photographers, I have always felt the need to give back to those in my community and beyond. No doubt many of you have heard of Help-Portrait, a movement that has well captured this desire among hundreds of photographers around the world. And most of us rarely stop at one event a year where our skills and time are donated to worthy causes. In my last year in Chattanooga, TN I had opportunities to do pro bono work for an organization that helps women who are out of work to regain skills and confidence, a group that works in local schools teaching kids about healthier lifestyles and safety, and an event that supported the local homeless coalition.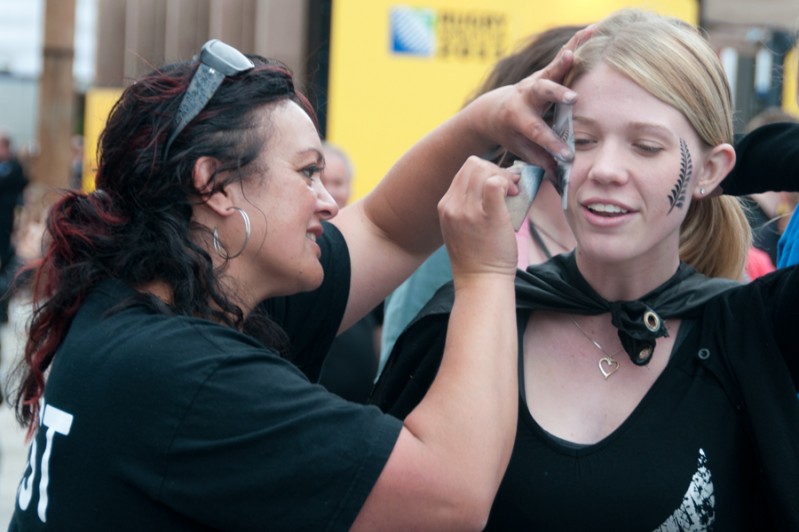 So, armed with a motivation to experience more of the world and to help out some worthy organizations along the way, I sold my house, my studio and much of my gear (as well as general possessions), packed a healthy dose of faith and a slight amount of insanity into a carry-on size backpack and a camera bag, and hopped on my first ever cross-pacific flight. So far my journey has taken me to Fiji, Papua New Guinea, New Zealand, multiple destinations in China (a country that in a unique way has captured my heart), South Korea and the Philippines. In the next few months I will also visit Singapore, Vietnam, Malaysia, India and Nepal.
My trip has been filled with many experiences that will stay in my memory banks for a long times. The adventures did include tribal guys with bush knives chasing us from a local market in Papua New Guinea. I was also blessed by encounters with many amazing people who do wonderful work in spheres of education, social services, spiritual enrichment, welfare of the underprivileged, caring for the disabled. Some of the stories can be found on my blog.
Please do allow me to share a few things I have learned along the way.
1. You can't take it all with you
This is not a deep philosophical point When traveling, especially if you plan to be mobile and travel to multiple destinations you will be limited by the size of your luggage and therefore what you can bring with you. Along this trip I have had more than one occasion where I wish I had my lighting gear (a couple Alien Bee 800s with a nice octa box and battery pack would have made a few photos better).
When I was planning I made a conscious choice to limit myself to 2 pieces of luggage. The first one is an eBags brand carry-on size backpack and the other is a Kata-Bags waist pack for most of my camera gear. These choices shaped many of the other gear decisions I made and while I am not saying that these are "ideal" for everyone, they are working for me. I only wanted carry-on luggage and wanted to be as mobile as possible. Realizing that wheels add weight and in some locations are not usable I was limited to a smaller backpack. And with my shoulders occupied, a waist pack for camera gave me easy access. Security of the camera gear being right in front of me was an added bonus.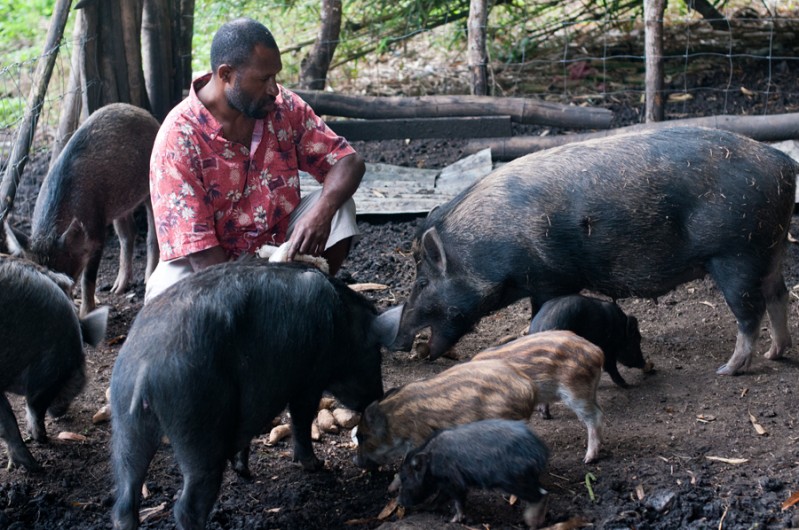 I chose the eBags backpack for its size and because it has a dedicated laptop compartment that is closest to my back (once again security). I have learned that despite not being large it holds a lot more than one would suspect. Among my rolled clothes (and yes, rolling clothes makes a difference – more fits and fewer wrinkles show up) you will also find a folded 5-in-1 32" reflector and an amazing Velbon Ultrek 43L tripod which folds down to just over 11" (285mm) and weighs less 2.3lbs (barely over 1kg) and yet fully support an SLR with a decent lens.
I am definitely a gadget guy and it was tempting to carry many, but once again, the size of the backpack caused me to think carefully. I travel with a 750gb portable usb hard drive (I also use a cloud backup service, but in some locations with limited internet speeds one needs to be prepared to have a local backup) a multi-card reader, and a wireless trigger set that is compatible with pretty much any lighting setup I could rent or borrow along the way. Two of my favorite accessories have been a wire storage organizer called GridIt and a power converter called TripShell. Gridit has a pocket on one side and a set of tight elastic bands on another that keeps all my usb and similar cables neat and easy to access. TripShell is a power plug converter (not a voltage converter) with a built in fuse which already saved me once from having a device "fry" while plugged into a wall in a country where electricity flow ranges between 160 and 280 volts. I have actually made every effort to convert as many of my devices to the models that charge via USB so in most cases, the only thing that I have to plug in to the wall is my laptop. I am still looking for a USB charger for my camera battery though.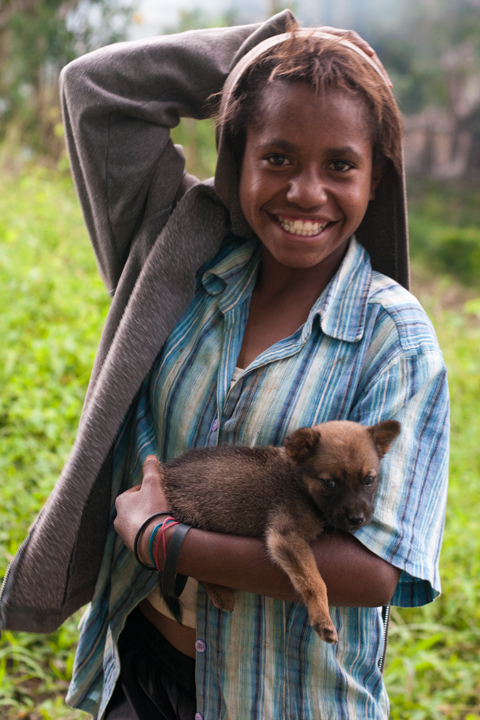 There are two other items I have found to be extremely helpful. Based on the recommendation of a fellow photo-nomad (Russ Taylor) I brought along an unlocked non-smart phone and have picked up a sim card in each country. The local sim card is a significantly cheaper alternative to an international plan on a US carrier and often will work in places where a US carrier will not. In 9 months I've spent less than $120 on all my sim cards and top-offs; about half of that was for 6 weeks in Australia where I opted for an unlimited plan. For calls to US and Europe, you just cannot beat Skype (even if you do have to pay for the calls). The reason to leave the amazing technology of a smart phone behind is the cost of data plans. Data usage will burn through the money on your sim card, even when you think you are not using it.
The other item that has helped me has been my Capital One credit card. I researched several US cards and Capital One offered no international fees for purchases as well as giving me the best conversion rate on the date of purchase (and trust me it adds up). In every country other than China, where you must have a local bank card or cash) I have had no issues using my card therefore saving money and earning reward miles along the way.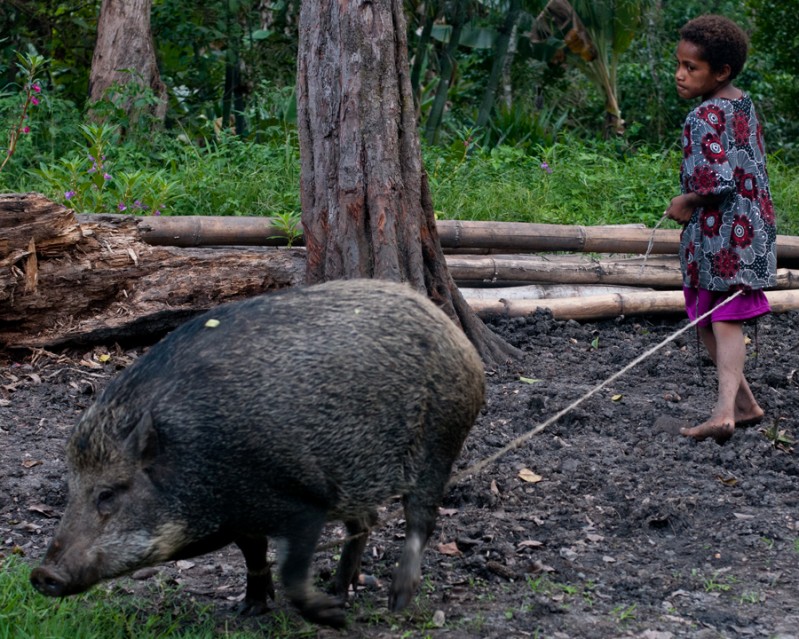 Since this is a photography blog, let's get back to photo gear that has helped me on the road. If you get three photographers in a discussion you may get five opinions on what lenses and gear you need for travel. In my KT DW 493 bag I carry my d300 body, extra battery, memory cards, rain cover, cleaning liquid and cloths, wired trigger, and a total of 3 lenses. If I am walking around streets in daytime I will either have the 18-200mm lens on the body for versatility or a 50mm 1.4 (one of my 2 primes, the other being a 85mm 1.8). Yes, there are plenty of other lens options, but I limited myself to bringing these three lenses. A few times I could have used a fast wider angle lens, but overall this has been a good combination for me, as my main focus has been on lifestyle and portrait images (usually candid). It has been difficult at times to keep the gear clean. In several places the amount of dust in the air has required me to clean the lenses multiple times a day. Also, to make drawing the camera easier I have switched from a neck strap to a hand strap, which locks on my wrist. It is a generic model that screws into the tripod mount and still offers the same mount option.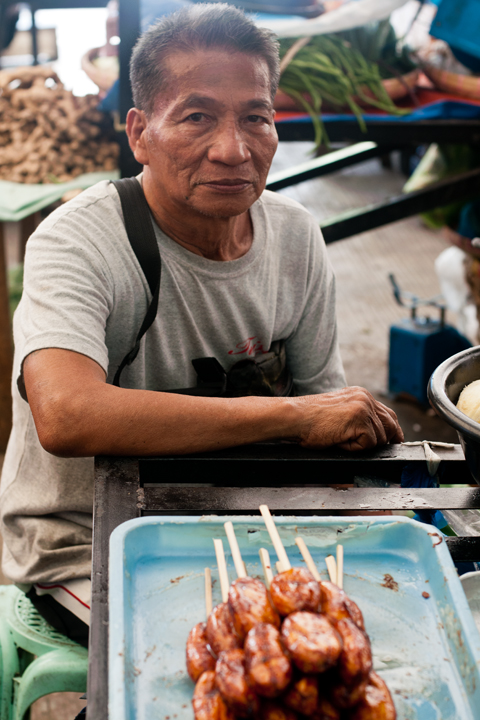 I contemplated carrying a second camera body on the trip, but instead opted for a point-and-shoot backup, and the decision has paid off. There have been several occasions where pulling out a DSLR was not safe or appropriate and having a small P&S has allowed me to get a shot. I went with a Samsung TL500, which has manual options, a tilt screen, a 1.8 Schneider lens, and shoots in RAW. It has been as good as I could have expected from a P&S. Since I purchased it, I have encountered both Nikon and Canon models of advanced P&S and they can all do the job. I would strongly suggest getting the fastest lens you can afford on the P&S as it will give you more options.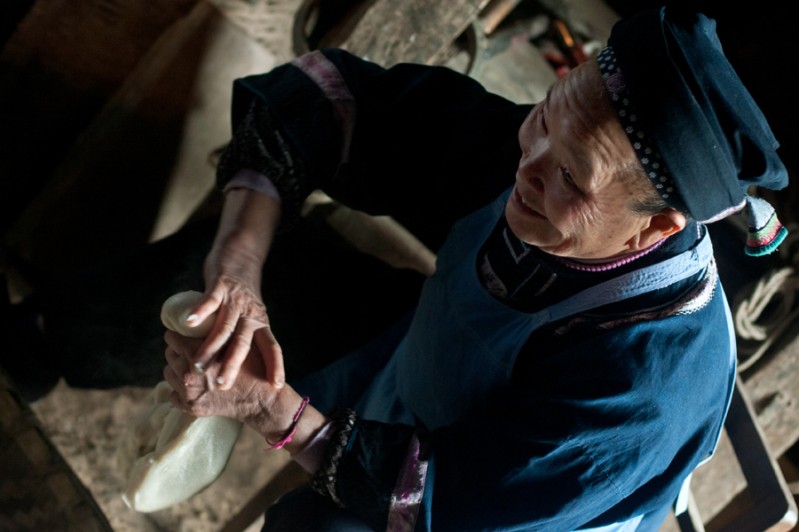 You may have noticed that I am not traveling with a flash/strobe of any kind. As I mentioned, I was a studio photographer and heavily relied on studio lighting. However, the choice to not carry even an SB style flash or a strobist kit came down to … batteries. It was based on a painful lesson I learned on a trip to Central America a few years ago. I was working with a children's home and brought my travel strobist kit (3 SB28s, with umbrellas, light stands, even a 24" folding softbox); these flashes are battery hungry, so I brought 36 total rechargeable high capacity AA batteries (12 per flash head). On the way back into the US, the security officials at the airport detained me saying I had too many batteries. They were originally going to let me board with only 4, but eventually relented and allowed me to keep the 12 that would actually fit into the flash heads. The main lesson here is that countries may have different standards and for some reason batteries are an easy thing to pick on, not to mention they do add extra weight. Also, if you are considering carrying a battery pack (like Elinchrome Ranger) it may be difficult.  Most airlines now will no longer let you check in batteries (including laptop batteries – learned that one the hard way) and most security check points will fuss over a battery larger than a laptop battery being carried on.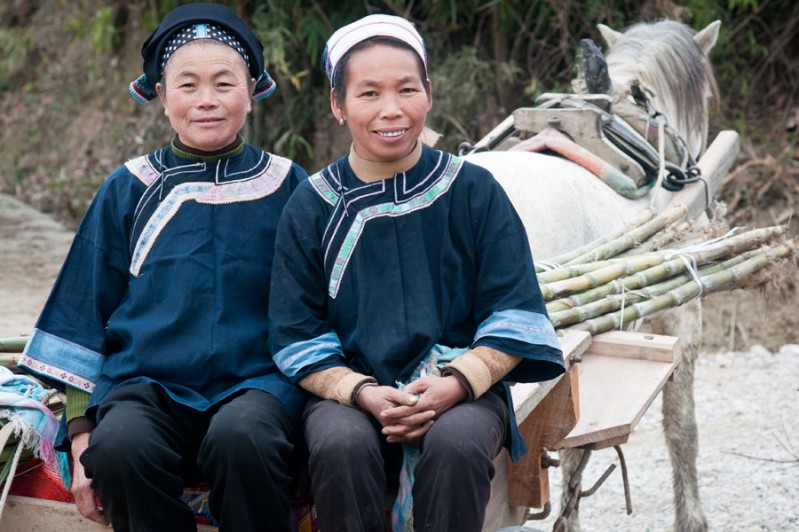 2. Don't sweat the small stuff
It is very easy to stress when traveling. However, most of the things people stress about are out of their control. Here are a few thoughts on making the experience easier.
We already talked about what to bring, but the general point here is, don't over pack and don't stress about what you did or did not bring. I have read several travel experts say that even backpackers do not use 25% of what they bring along. And yes, it is ok to wear the same shirt twice in one week or the same shoes with jeans and shorts and slacks. When it comes to packing, remember, some items, especially disposable ones, can be found locally along the way. For photo equipment, most major cities around the world have decently priced photo rental places where anything from an extra camera body to a full on lighting setup can be rented.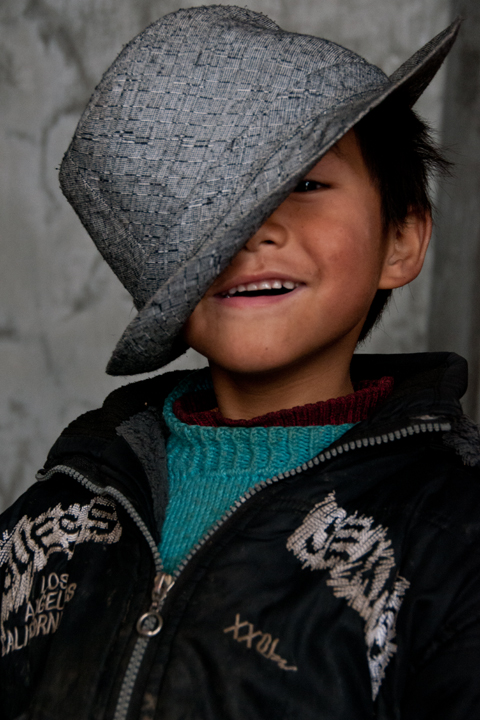 The next thing to remember is that the more you travel the more likely travel mishaps will be. Your flights will be canceled, delayed, moved gates (or even terminals), a guy in the next open train car will light up a cigarette or incense or will talk very loudly on his cell phone. There will be a screaming baby traveling next to you, luggage will get lost or delayed, something will get spilled or torn. I know it seems easier said than done, but try not to stress about travel situations. Plan for them as much as you can. If you checked in a bag, make sure urgent items are in your carry on. Travel with a set of earplugs or keep your mp3 player going, learn a few key phrases in the language of the country or use gestures (putting out a cigarette is pretty universal), but ultimately, prepare to be inconvenienced. Getting angry and irritated will only make your day worse and if you try to pass that feeling along to customer service staff who may or may not be able to help you, well, they can make your day even worse.
Probably the hardest thing for me to let go of while traveling has been control of my shots. Being a studio photographer is all about control. You focus on the details – lighting, posing, props, even the way a strand of hair falls. However, when you are shooting candid images on the streets, you have no such luxury. Even when people pose for you, there are limitations (language, time, cultural) to what you can get out of your subject. So, yes, plan your shots, try different angles, but know that you will miss some shots and it may take you more tries than you like to get it "just right." There are plenty of amazing street photographers out there and what I feel makes them great is having that sense of finding just the right moment, even if it is not the moment they envisioned before the day began.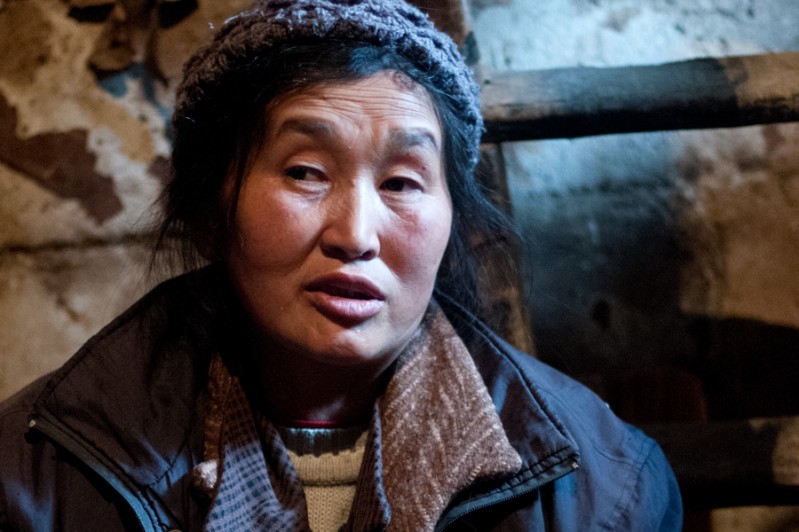 3. Once in a while put down your camera and enjoy the journey
This is my last bit of advice and it borders on photographic heresy. Of course we want to shoot and tell amazing stories with our images. But there are times we need to sit down to listen and watch. We need to understand the culture and customs before we simply point our lenses.
One of my more memorable excursions in China was in a small village in a western province. My hosts, originally from Holland, have lived in this province for many years and had friends in the villages mainly populated by people of Miao and Buyi minorities. I saw very colorful clothes and tasted local cuisine and pressed the shutter a few times. Then we came to the home of a lovely lady in her late 40s. She raised three daughters and now is taking care of a relative's son. He seemed reclusive and cold at first, however after spending some time with him I saw a spark and a smile. If I had not spent some time with him, who knows what I would have missed.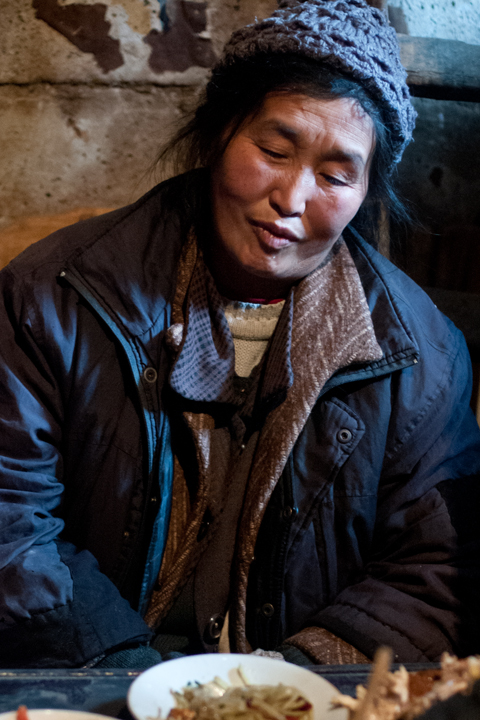 So, whether you decide to pack up your gear and take off on a prolonged journey or you bring your camera on your next business trip or vacation, I hope you walk away with more than just shots. My goal has become to have the images that help tell the stories.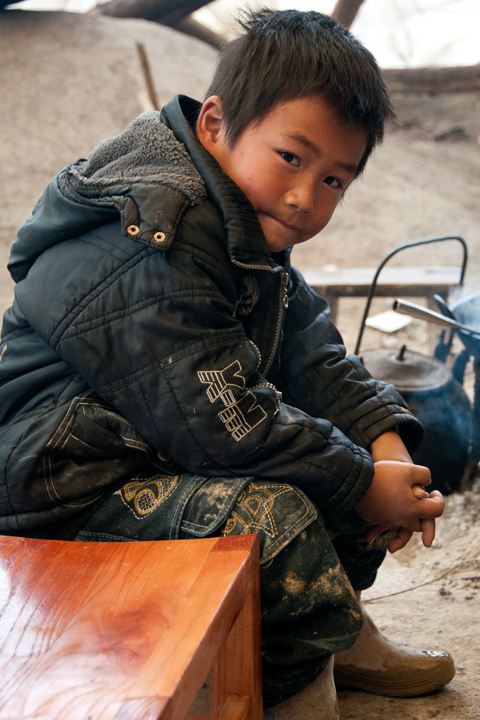 Thank you for reading and to Frank for providing the opportunity. If you want to know more about me or my work, please visit my site/blog www.atomicdots.com or catch me on social networks – facebook: www.facebook.com/atomicdots and twitter: www.twitter.com/atomicdots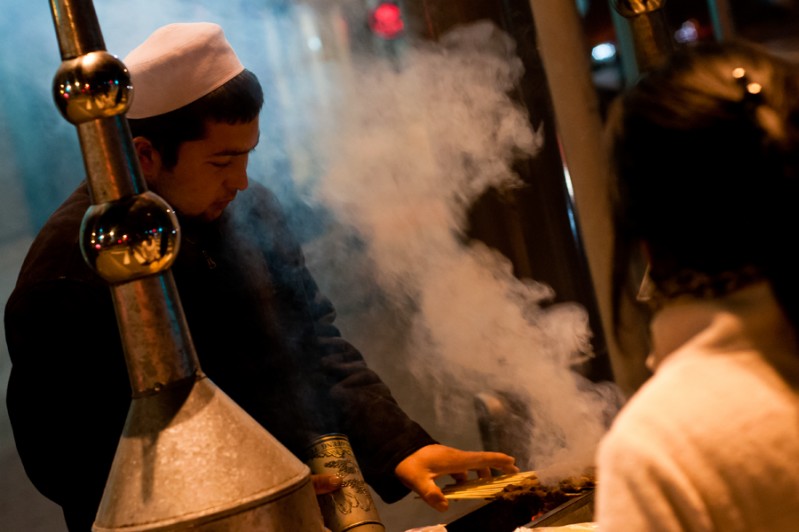 https://frankdoorhof.com/web/wp-content/uploads/2015/03/studioFD_Logo-1FV.png
0
0
Frank Doorhof
https://frankdoorhof.com/web/wp-content/uploads/2015/03/studioFD_Logo-1FV.png
Frank Doorhof
2012-04-24 07:00:20
2012-04-09 08:08:50
Guestblog PhotoNomad