Sometimes things happen that you least expect, this is such a story.
During the Photowalk in Kampen in 2011 I borrowed a Fujifilm FinePix X100 Digital Camera from one of the walkers (no pun intended to the walking dead series), after many many reports about bad focus on everything with hair but also the remarks about the awesome image quality I have to say I was very curious to see for myself how bad it was. Well to be honest it was ok, it was a camera you had to fight a little bit to get a good shot, but when you got the "idea" the images were indeed awesome. To be totally honest for a few weeks I played with the idea to get one myself but the price and the fact that there was just one prime lens stopped me from buying one. However the vintage look kept me convinced that this was a great camera for some "not drawing attention to yourself and being kicked out" kind of photography.
When visiting B&H last month I bought myself a Fujifilm X10 Digital Camera (Black), for me the perfect replacement of my old G9 which I hardly used, except in those situations that I needed it and than it delivered, but let's be frank it was getting a bit old (and my display was damaged during a flight (NOT FIGHT)). With the X100 in the back of my mind the X10 delivered everything I needed/wanted (because let's be honest this kind of cameras are also part want and not only need, it are the so called fun cameras also), nice vintage look, good high ISO performance, quick and good handling. What I did not expect was how much I started to like the camera, I posted some images online and some more and some more and before I knew it I was shooting with the X10 during workshops to show that the camera really did not matter as long as it delivered a good quality.
Some of these images also reached Fuji in the Netherlands and I was delighted that they wanted to have a talk, in the near future I will talk a bit more about this but for now let's say I borrowed an Fujifilm X-Pro 1 Digital Camera (Body Only) from them to take with to the states (were we are now as we speak). Today a small quick overview of my first thoughts after just 2 days of use (remember this blog post was written a few days back).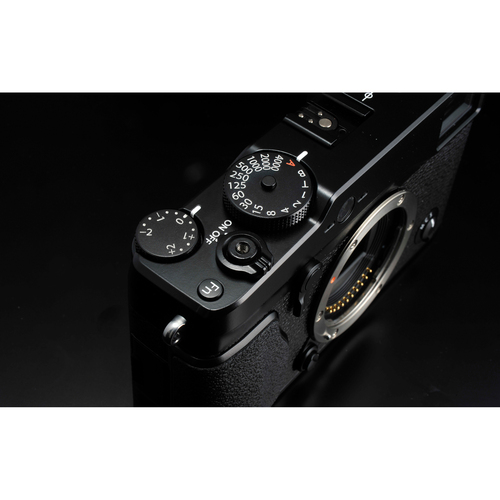 Let's make one thing absolutely clear from the start. As many of you I have to work very hard for the money I earn. In other words I bought the X10 for the reason that it was within my budget. So getting that out of the way let's look at the specs of the X pro 1.
16.3Mp Resolution
APS-C 23.6 x 15.6mm X-Trans CMOS Sensor
3.0″ RGBW LCD Monitor
Fujifilm X Mount Lens Mount
XF Lens Series Compatibility
Hybrid Multi Viewfinder
1920 x 1080 HD Video w/ Stereo Sound
SD/SDHC/SDXC Memory Card Compatibility
Ultra Sonic Vibration Sensor Cleaning
TTL Flash Compatible Hot Shoe
So now that's done let's see the price… for the body only you pay $1699.00 and than you have to buy some lenses. At the moment Fuji delivers the 35mm F1.4, 18mm F2.0 and 60mm f2.4 lenses, all retailing around $599.00 and $650.00 so for a complete set we are talking about the same price as a good DSRL with a short zoom, so why would one buy a Fuji X pro 1 instead of a DSLR.
This is the question I hear the most when people see the camera and hear the pricing… well the answer is incredibly simple. I think it's the same thing as with the iPad. When it was released a lot of people asked themselves "why would I need an iPad?, I already own a laptop and a smartphone" BUT this changed when they started using the iPad, for most people it was a new way of thinking, now let's look back in the past. There were always the "point and shoot cameras" and SLRs, however there were also always so called range finder cameras, and those cameras were incredibly popular with street photographers, press etc. they were simple to control, small and not drawing attention to the user and often dead accurate.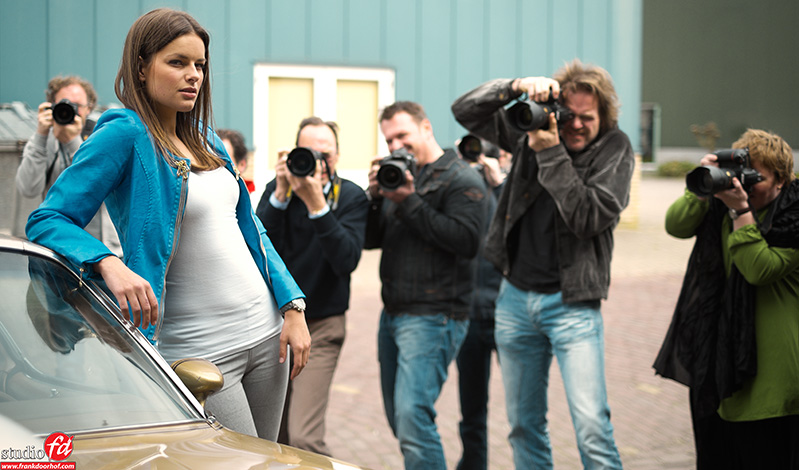 Now when we fast forward somehow everything is broken down into the simple point and shoot cameras or the DSLR. The point and shoot cameras now a days are in my opinion nice but also frustrating, when I zoom for example I want a manual zoom and not a push the button zoom, I want my exposure compensation on the camera as a dial and not having to dive into a menu because it's a "pro" function that has to be kept away from the consumer, this was everything the X10 delivered so I bought that camera as my point and shoot. However what the X10 does not deliver is the quality of a DSLR, and trust me it's a GREAT "little" camera but it's nowhere near the quality of let's say a 5DMKII, and we don't expect that of course, again it's great.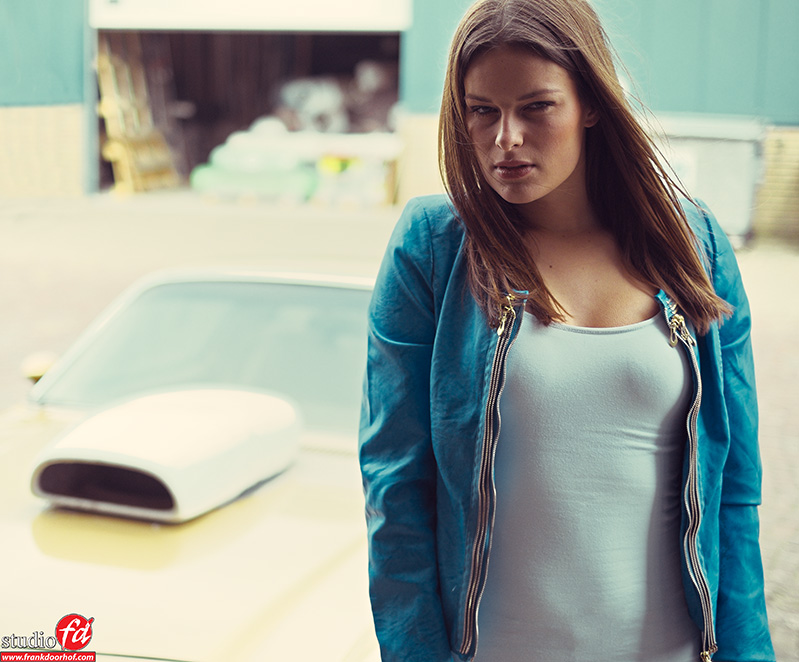 As you might know I do travel a bit during the year and when we fly I love to take images while waiting for the plane on the airport, however with todays security this is not as much fun as it supposed to be, when I take out the Canon I will often be asked not to shoot, and well you of course listen because you don't want to end up in jail or in a holding cell. So this is where I use my point and shoot, because that is often allowed. But than the quality is compromised, especially on DOF and high ISO but as mentioned before it's more than acceptable. The same story goes for shooting in the Metro, train stations, on the street, live concerts etc. However sometimes (most of the times) I do feel the need/urge to shoot something with more quality but I know that taking out my Canon/Nikon (whatever brand) people will start to respond differently and my images will be less interesting… this is were cameras like the Fuji X pro 1 comes in.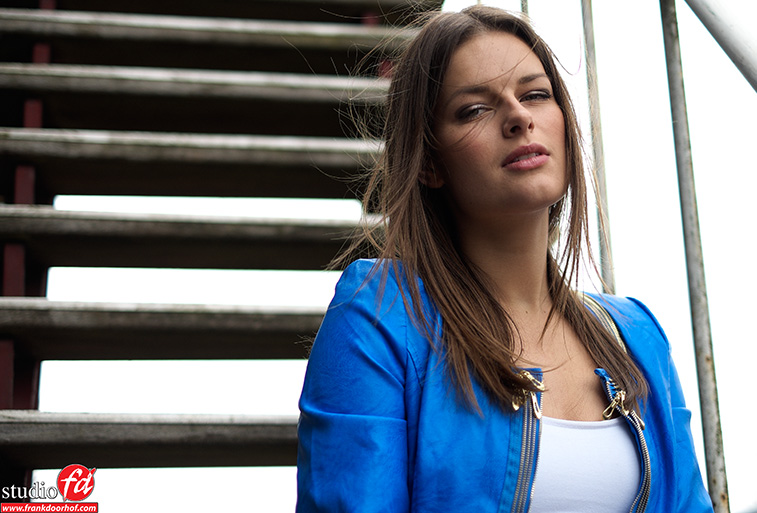 This camera looks like an old analogue camera, people WILL respond differently to these cameras, it's a simple fact, although I wonder what will happen when everyone start using these looks…. It's just way less prone to draw attention. Now the Fuji X pro 1 has one big advantage over for example the X10. The sensor is much bigger, the X10 already has a nice not too small sensor but the X pro 1 has a sensor about the same size as the 7D, and with 16 MPs it's not too shabby on resolution also. And as many people already know, Fuji can work some magic with their sensors and the sensor in the X10 is already a great example but the sensor in the X pro 1 is awesome. At the moment I've only shot it during two workshop, the first one we took our model Carmen outside for a very quick test in natural light (overcast skies), no strobes and no reflectors were used.
In the shot where Carmen is standing in front of the car you can see some of the dynamic range, in fact she was standing in the shade and the back was in rather bright light, with a little work in the Silkypix raw developer a lot of detail was recovered. I'm not a technical pixelpeeper but I think the X pro 1 does not do much less than the new crop of DSRLs on dynamic range (but I could be wrong of course, but it sure looks very nice).
All the outside shots were done wide open and to be honest the end result was very pleasing, I expected a little bit less sharpness than normal but the lens performed flawless wide open, and like many of you somehow I just love the shallow depth of field so this is something that would push me towards the X pro 1 instead of using the X10, although the difference in price is huge, it's just the sheer feel of looking at these shots that will almost force you towards that camera. Of course I also did a few studio shots which you can see here.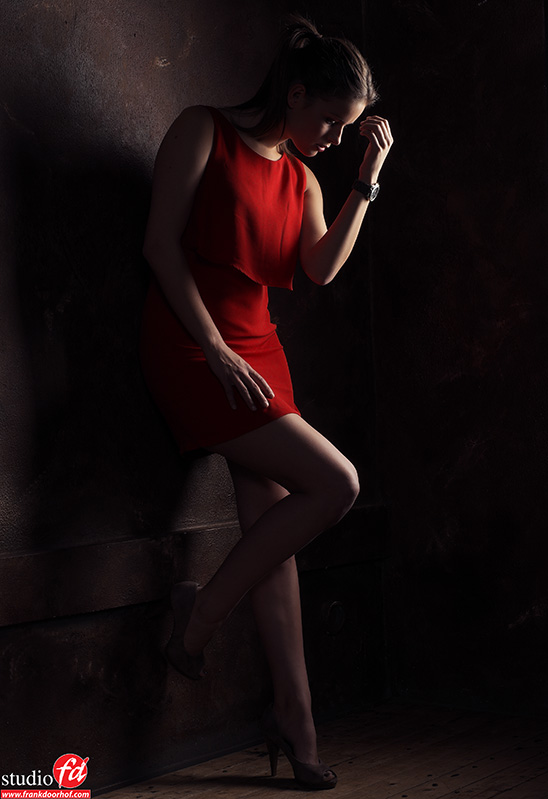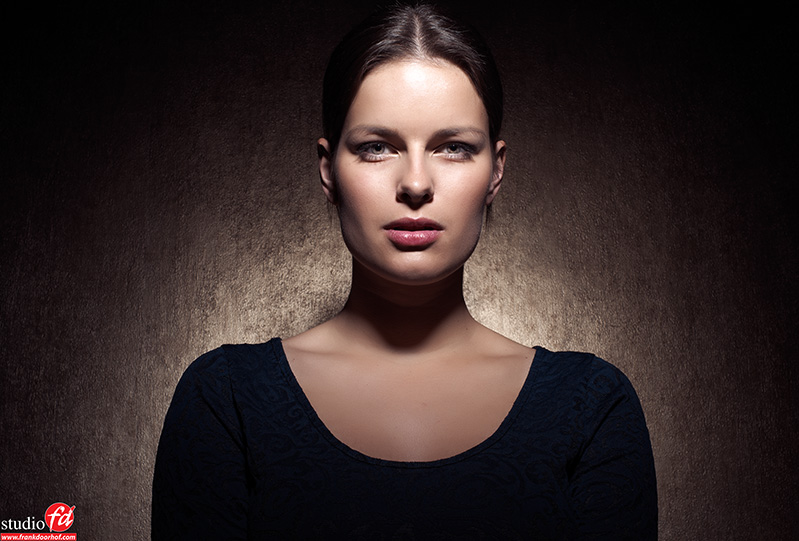 So I like the camera… well yes.
Are there things I don't like…. yes.
I love RAW and although the JPEGs are really (and I mean REALLY) nice I still want to be able to use my RAW files natively. At the moment I have no other option than use Silkypix, not even the Adobe DNG convertor supports the files, the X10 has the same problem although there at least I can convert them to DNGs (ok scenario but still not preferred). Silkypix is ok but let's be honest it's another program and time is limited so I would love to just open them up in Aperture or lightroom. At the moment (again only after 2 days of use) this is my main objection to the camera and it's something that Fuji told me is being worked on so I believe them and I hope that within a few weeks we will have an option to go to DNG or even better an update from Apple that will support the X10 and X pro 1 natively.
Much more on this camera to come.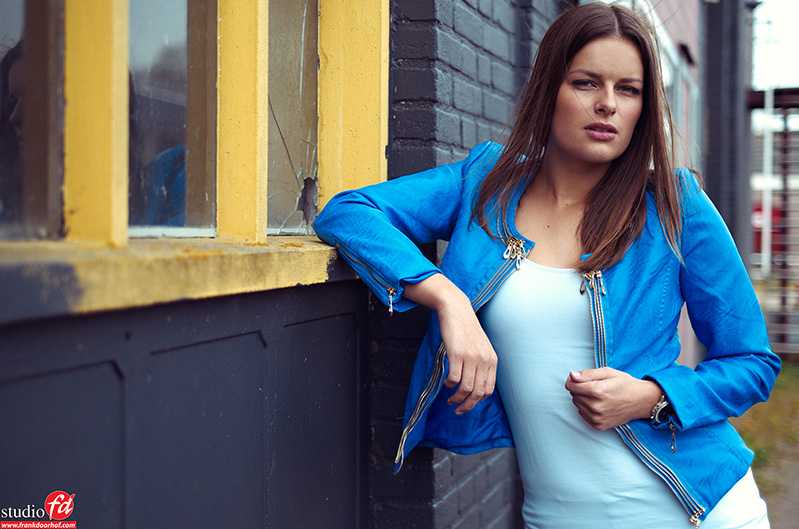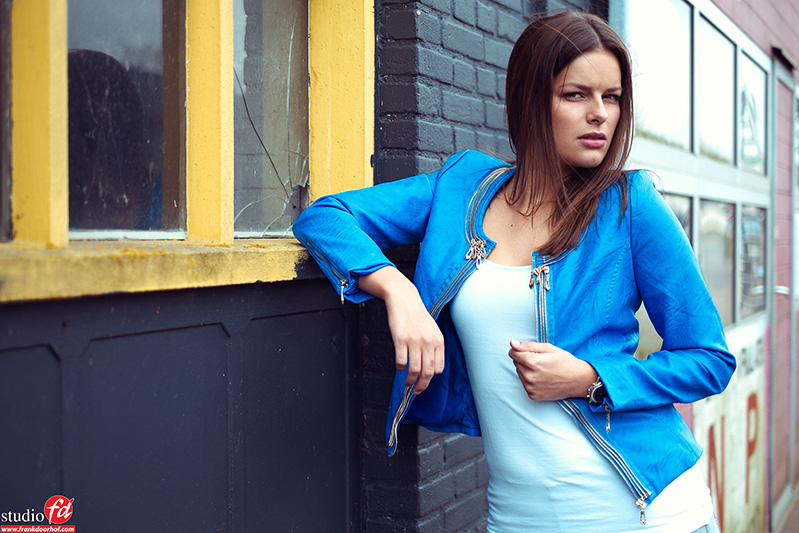 If you like what we do here, and want to support the blog please buy from our affiliate companies by following the links or the links below.



Want to be inspired by the best, make sure to get a subscription to Kelbytraining via this link?
Even the pros get their inspiration from them 🙂
https://frankdoorhof.com/web/wp-content/uploads/2015/03/studioFD_Logo-1FV.png
0
0
Frank Doorhof
https://frankdoorhof.com/web/wp-content/uploads/2015/03/studioFD_Logo-1FV.png
Frank Doorhof
2012-04-25 09:10:00
2012-04-23 12:42:06
Fuji X pro 1 preview