The days I'm sick in a year are not that much, as most people I'm sometimes struck with some soar throat problems, some headaches or just simply put some off days, however once or maybe twice a year I'm really sick, often the flu. Luckily for me it always goes rather quick but sometimes there are some hard decisions to be made, last week it was a week like that, teaching the DIPP workshop went ok, but the days after the DIPP workshop I got really sick from the flu. I hoped to be better for the workshops that weekend, starting on Friday in Wormerveer with the Dutch Elinchrom agent (and good friends) Fotoflits, and the workshop that Saturday. But in the end I had to make a choice I could only do one workshop (on Doctors advise) and in this case I choose the Fotoflits workshop, this was planned way in advance and was not something that could be repeated very easily. So I filled up on flu medication and went to Fotoflits.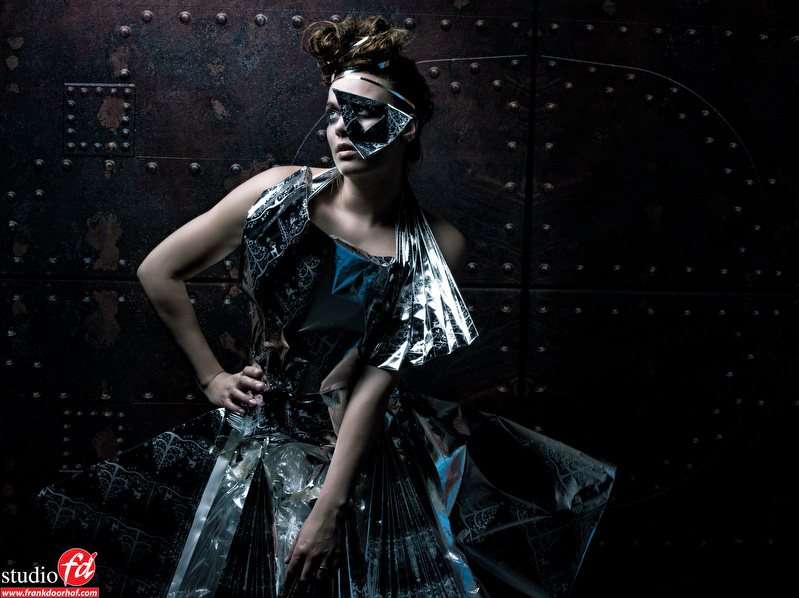 As with most workshops I started with a theory part in which I explain how to use a light meter and the most important theory about light. In this theory parts stuff like the inverse square law, angles of light etc. are discussed and explained in depth.
After the theory part it was time to do a live shoot with Nadine.
The fun thing about shooting with Nadine is that she must be one of the most creative models I know. A few years ago she told me "Every shoot from now on, I will try to do something completely different and blow you away", at that time I just thought "yeah sure, but glad we have fun"…. but truth to be told, up until now she never let me down and every time I shoot with her during workshops or normal photoshoots she blows me away with her creative designs and themes, it's bizarre…. and I think that whenever she stops modeling I will use her as a stylist (and probably have one of the best by then).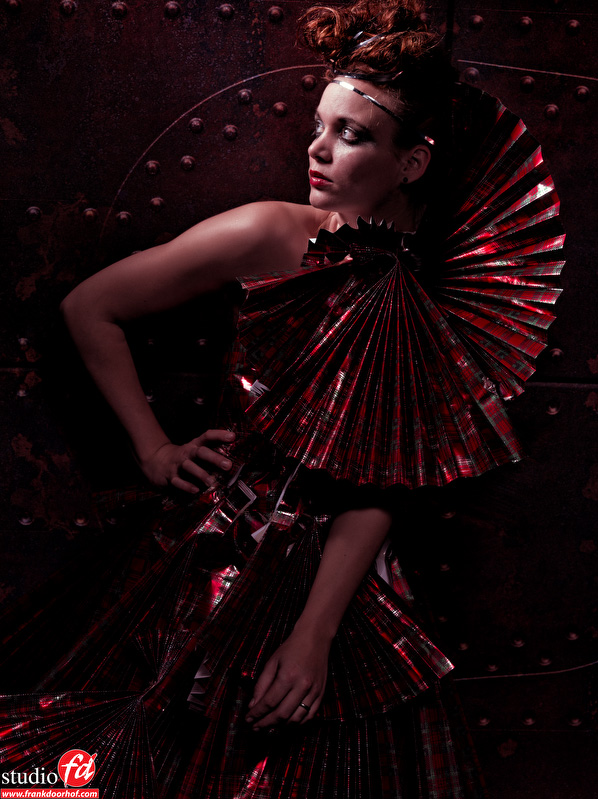 The fun thing about teaching at the Elinchrom agent is that you can choose from what ever modifier you want, but most of the images you see here are done with the 1.00 mtr Deep octa as main light and the 1.50mtr Deep octa as fill light (app 3 stops below the main light). The background is one of the scenic backgrounds they also sell in their showroom.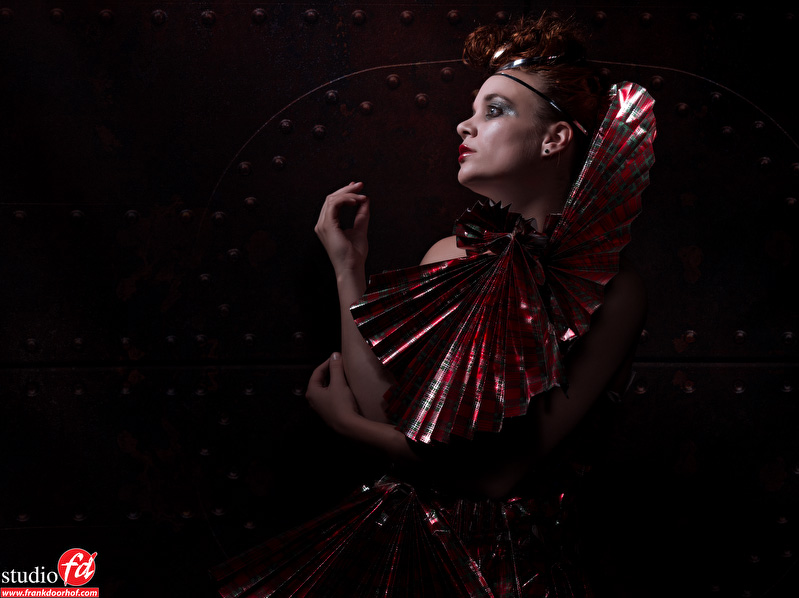 Nadine started out with a more silver looking outfit (see opening image) and switched later on to this red, almost scottish patten one.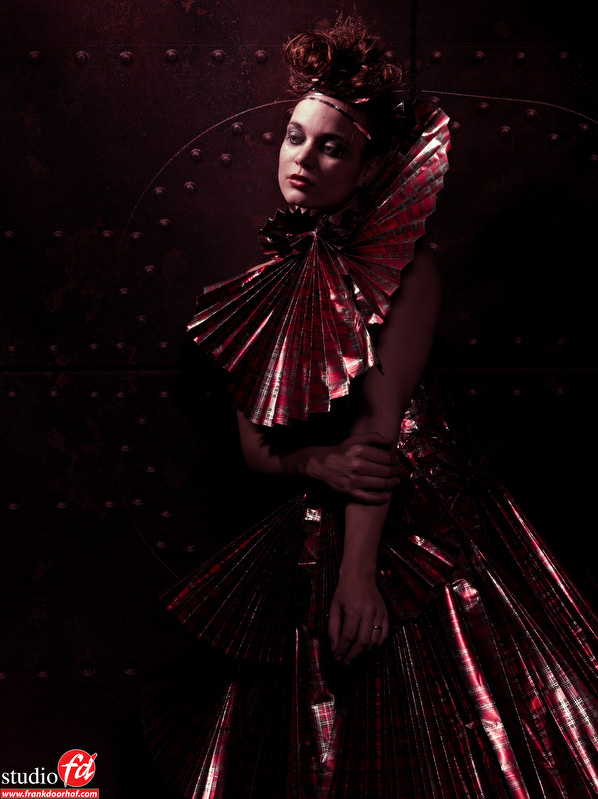 Whenever I teach the workshops on location one of the most asked questions is about finding the right angles. To explain this I used an Elinchrom strip light aimed at the model from an angle and shot straight into the light, with the light just out of the frame creating some cool lens flare.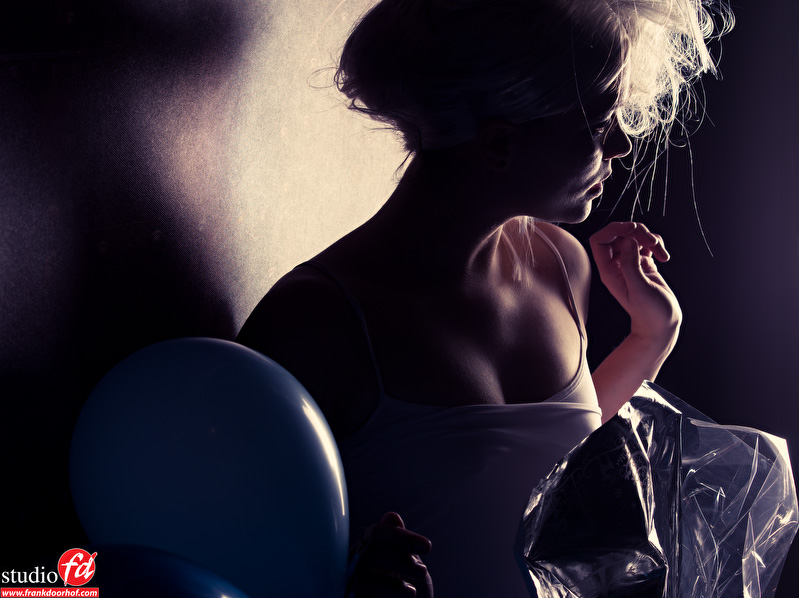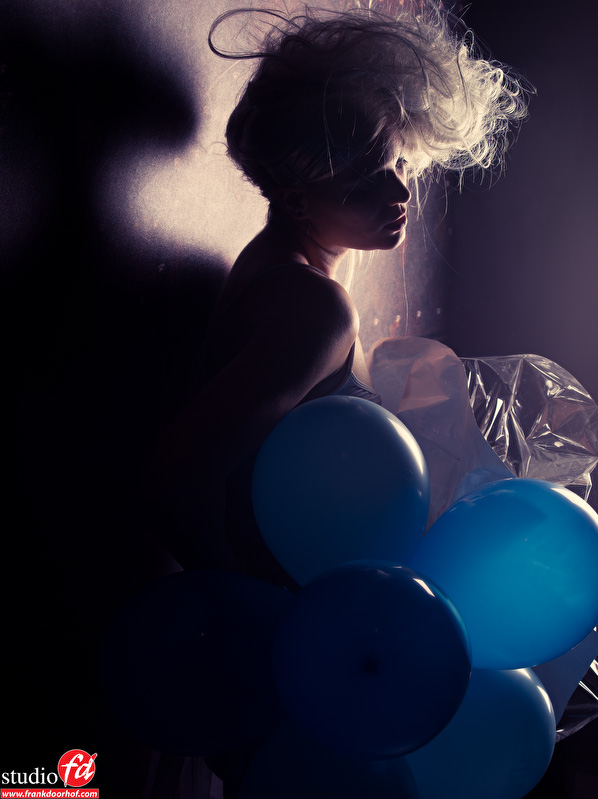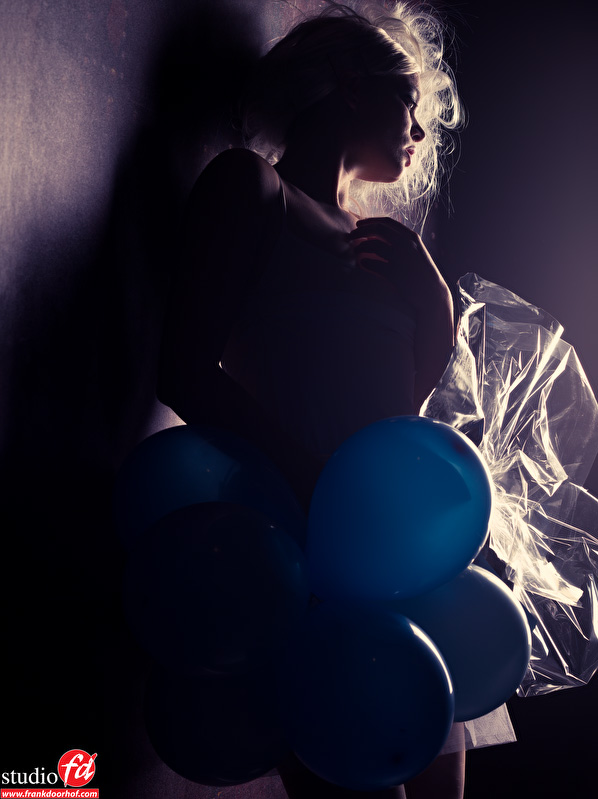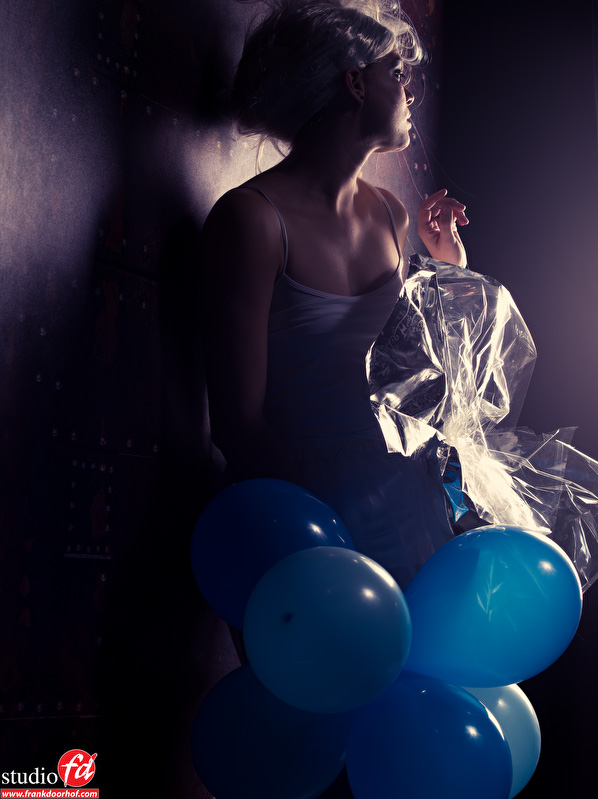 And also hear as you can see the styling was really up my alley. My assistant/intern Evita filmed some backstage material which we will edit into a small video and post on the blog the coming days.
https://frankdoorhof.com/web/wp-content/uploads/2015/03/studioFD_Logo-1FV.png
0
0
Frank Doorhof
https://frankdoorhof.com/web/wp-content/uploads/2015/03/studioFD_Logo-1FV.png
Frank Doorhof
2011-12-02 07:00:59
2011-12-05 11:42:38
Workshop at Dutch Elinchrom agent Fotoflits