Help Portrait Emmeloord PartII
Yesterday you were able to see the video from our Help portrait day in Emmeloord. And as promised today you can see some backstage images and my opinion about my first nationwide Help portrait organization.
Our team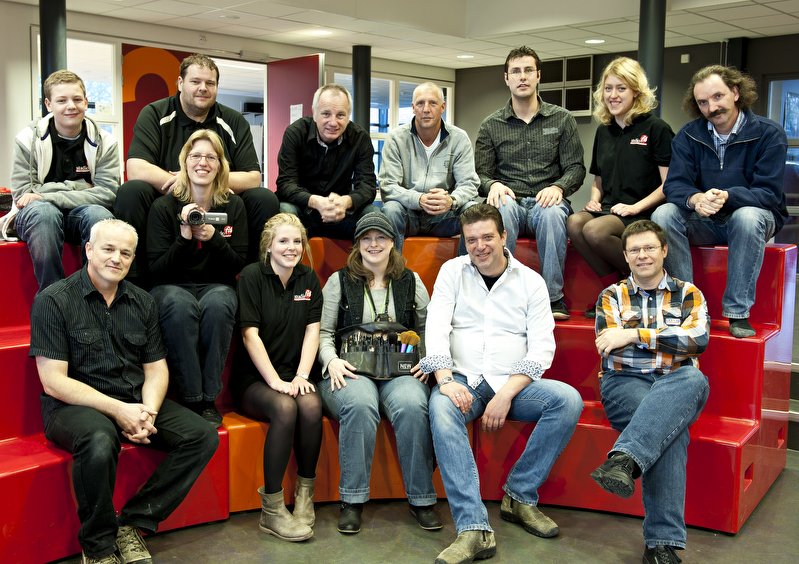 When I started up the website http://www.help-portret.nl and the forum (with help from a lot of first minute volunteers) where volunteers could register it was time to find my own team of volunteers and to be honest I did not have to look for long, actually everyone I had on my short list said yes within a few minutes after explaining what we had to do.
We ended up with Photographers : Pim van der Maden, Ron Rutgers (and his wife Linda as MUA), Jim Hakvoort, Harry Eikelboom (who drove more than an hour just to help us out) and backstage photographers Evita Hinneman (my intern) and Peter Joustra. And of course a lot of helpful people that made the day possible.
When I told Jeremy I was willing to do the organization for the Netherlands I knew it would be a long way to go, but to be honest I was not 100% prepared for the amount of work that it really brought with it, but to be honest it was worth every hour we put into it, to such an extend that also for 2012 we will be doing the organization, and from what I'm hearing now a lot of the big regions will be participating again but we will also be having a lot more photographers joining in smaller cities. And I'm glad that my own team will also be in tact for next year.
The day in Emmeloord
I've heard a lot of great stories from the other regions and they will be posted on our website (in Dutch) http://www.help-portret.nl  but for the blog I wanted to give you my own personal experience.
Getting media attention was a huge problem in the beginning, but after Deborah joined our team with her writing skills and contacts it all became a lot easier, she must have bombarded the media because we were all over the news (locally), almost every newspaper had a new story every week or every 2 weeks, radio interviews were arranged and we even shortly flirted with the television. The local media however was however the best we could do for this year, somehow the nationwide media were not interested, not even after Dutch signer Sarina Kay dedicated a theme song for our Help portret.nl movement….. I was shocked but decided that we would show them what we did and they could not ignore us next year (and I think they really can't).
As a location I had my preference on the Bonifatius Mavo, a great building with a very friendly atmosphere due to the way the gathering place is located central with all the class rooms located around it. We needed to do some convincing to book this location because they normally don't allow any activities like this take place, but when the "message" from help portrait was told they could not refuse and we were very happy to call this location our home base for the day. I really could not have thought about any location that would be better suited.
Everyone has their own story
Doing a project like help portrait is not something you do in your free time and just for fun, it's a dedication and something that really does have some impact, I know my whole team was exhausted both physical as emotional after the day. Emotions like pure happiness to some real emotional responses were all part of the day and we took time for all the people that needed more than just a portrait, just as it should.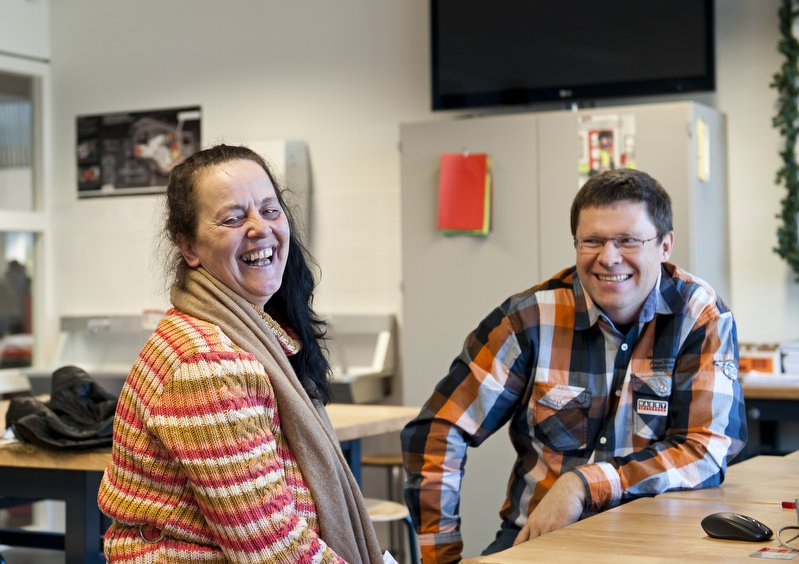 Some people think that there are no people in need in their communities, but you really can't be more wrong. I also thought that in our community it would not be such a big deal but hearing all those stories and seeing so many people really made me realize how important a movement like help portrait is, and I can really advise everyone to participate in this, if there is not a help portrait in your area, start one your own, it's really worth every effort you put into it.
Some things we will do for next year
We will also put some of these pointers on our website but I also wanted to share them here because they could help you to make your help portrait day 2012 even more successful.
1. We will be using more printers.
This year we used one Epson 3800 printer for the prints, this is a fast printer and we calculated it would keep up, however it did not. And actually that is good thing because it meant it was much more busy than we expected. For the next episode in 2012 we will be using at least two print stations.
2. Wifi
This year we used 6 different studios in classrooms that could be closed down. Inside the photos were made, retouched on some locations and selected by the people. After this they were copied to USB sticks and brought to the (small retouch) print station were they were placed inside a folder for the photographer and printed. Next time we will be using the wifi from the school to speed up this process and make sure we don't loose too much time figuring out which stick is from which photographer.
3. Limit the prints
Of course we would love to give everything people want, and when people wanted images with their family we did shoot a lot of combinations which were all printed, however there were also people asking for 5 copies of each or crops etc. and although we would love to do that we decided after a few hours to cut it down to one copy per person because otherwise the printing would have taken all night. We also have a great sponsor OYPO where people can order prints later on for cost price.
4. more nationwide media
For 2012 we will be more and more hitting the national media, in 2011 we did not have a lot to show, but after HP2011 I think this has changed and we have a lot more voice now, also for the next time I will be doing the nation wide organization and I think that the networks we have build this year will be expanded a lot in the next year.
5. More sponsors
This year we decided to not ask too many sponsors, we did of course got nationwide sponsoring from for example OYPO for prints, and locally there were a lot of smaller sponsors spread through the Netherlands, but next year we will also be doing something with small gift bags, however we still are looking into the best way to do this.
6. Start early
Our team decided to have the first meeting for 2012 in January, probably we will be doing other meeting with local organizations later that year and repeat this at least once every 2 months and more regularly building up towards next years HP. This way we hope to tackle more problems and work much more efficient and get larger companies interested.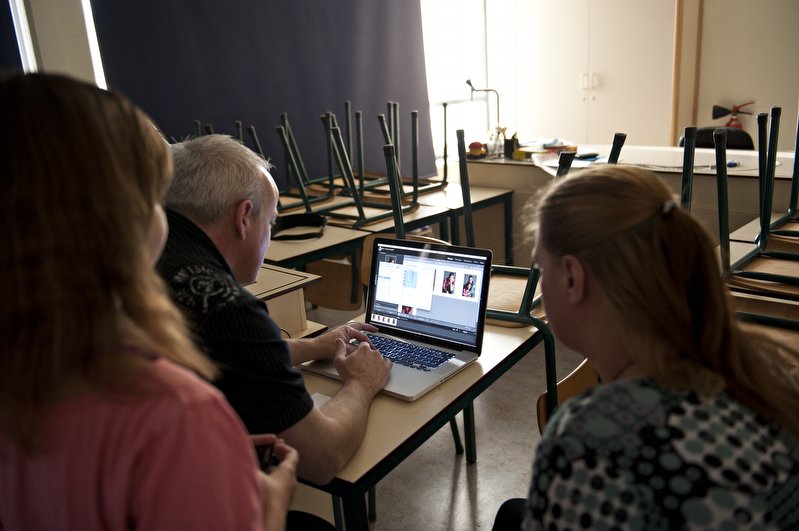 It's all in the network
This year we worked together with a lot of people and organizations, some locations worked with one theme and some locations were open for all kinds of visitors. A good tip can be to find your target group to your local town hall, they can help you out with finding people and the organizations that can help you even further. Also having them on your side can greatly benefit your organization.
Also don't forget your local media, at first we were denied by almost all the media, but when we kept asking (sometimes even begging) we somehow broke through and when one paper picks it up the rest follows. Do however find someone that can write, they can really make a difference, for us this was Deborah who wrote almost all our press releases locally and nationwide and ever since it was a much smoother ride. (thank you so very much for that Deborah).
Concluding
For me Help portrait was a huge success, it's so incredibly cool to see all the people spread over the Netherlands working for people that are in need the feeling you get from this is simply unbelievable and has motivated me to step up a notch for next year and I'm able to do so because our whole team had the same feeling and all offered to dedicate some of their time to Help portrait 2012. So I'm sure next year will be even bigger.
A big surprise
During the day we got a visit from our alderman who brought us a christmas bread.
She heard from the project and were very impressed by the work we did, this year they gave away four christmas breads to projects that impressed them, and I was so proud to get one of the breads.
All backstage images by Evita Hinneman
https://frankdoorhof.com/web/wp-content/uploads/2015/03/studioFD_Logo-1FV.png
0
0
Frank Doorhof
https://frankdoorhof.com/web/wp-content/uploads/2015/03/studioFD_Logo-1FV.png
Frank Doorhof
2011-12-14 07:00:43
2011-12-12 17:57:04
Help Portrait Emmeloord PartII