Guestblog Davide Vesentini
Today we have a special guest blog by Davide Vesentini.
At the moment we're running a nice NIK competition and Davide is one of the people that send in some images, and because I loved the look of them I asked Davide to write a guestblog for today, and here it is…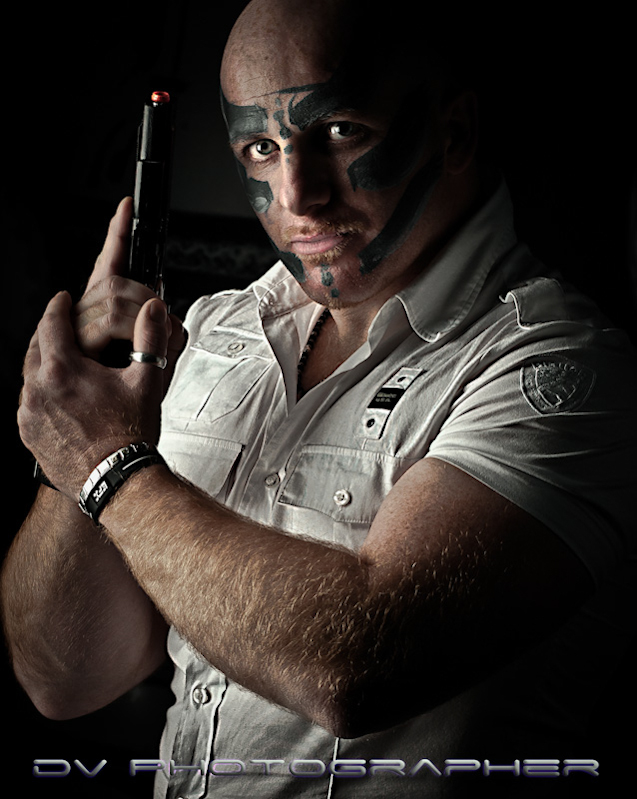 Hi,
My name is Davide Vesentini aka " DV photographer. I would like to thank Frank for having me as a guest here. I admire his work and appreciate being included on his blog.
My passion for photography was born in november 2010 when i bought a Nikon D300S for a travel to Brazil. 
I decided to begin some photography school to learn to use my nikon as best as possible. 
So i went to a great Nikon School teacher known as Luigi Rota (HI LUIGI!! 🙂  and from there I found a new way to express my creativity and fantasy. 
From there i began to read lots of photography books and start learning post production software as Adobe Lightroom, Adobe Photoshop and NIK software.
But… my next step in photography was thank to "THE KELBY TRAINING SCHOOL"  and in particular to one of my favorite teacher …FRANK DOORHOF.
I told FRANK because his style is near mine.. I absolutly love STRONG CONTRAST  images. 
Thanks to his DVD training my photography changed in quality very soon. 
Now my photography in studio or outdoor is always (when possible) in a tethered way connected to my laptop so i can view all my errors that sometimes is impossible to see in the camera's LCD and of course i cannot do a shoot without my light meter SEKONIK 🙂
Trust me guys!! Buy a Light Meter for fast and  perfect light setup.
I can say that Frank is my " GURU" for inspiration in photography while in post production i love the style of CALVIN HOLLYWOOD.
Here you can see a 

 shoot to a friend in a discoteque and then a post with a composition 😀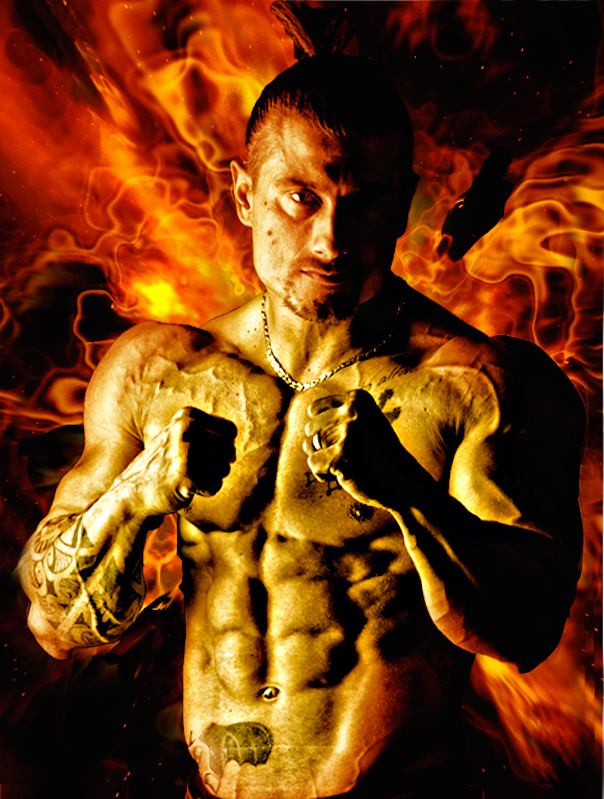 For me for a perfect shoot ( perfect is impossible but near the perfection) is important to have a good crew.
So with a good assistant,a talented Make Up Artist and a Stylist I can concentrate myself to make a good composition and a good light setup. 
What I like in photography is absolutly Fashion and glamour….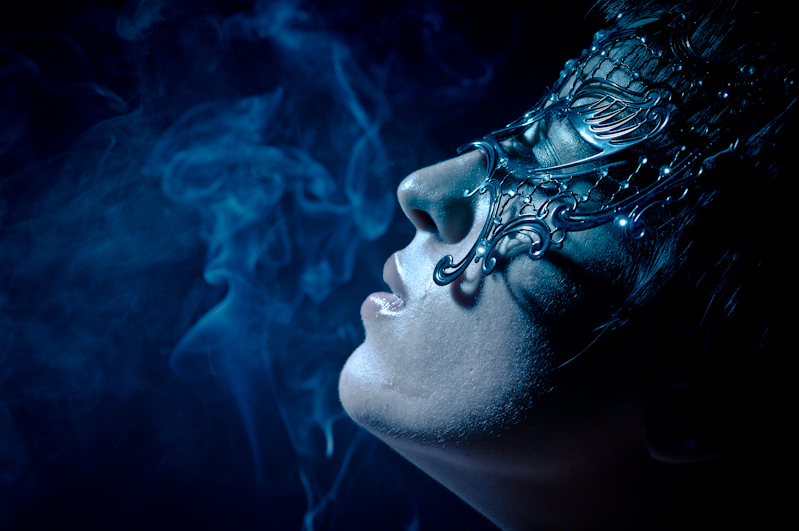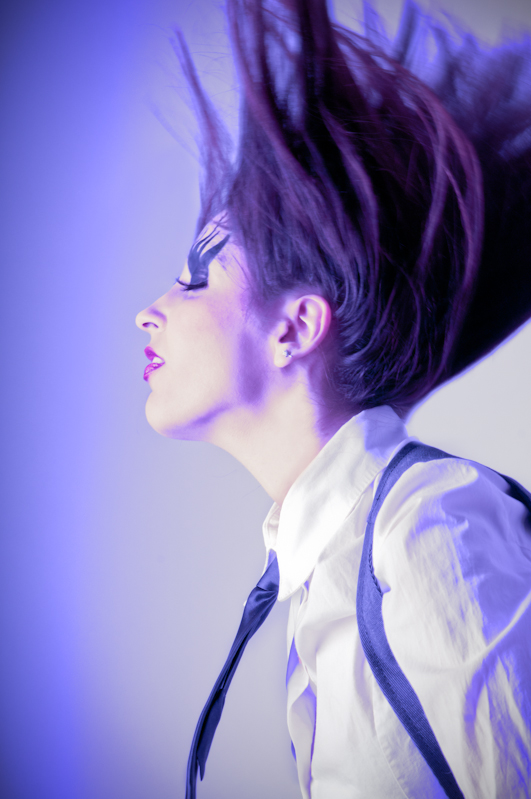 ….but I also love to shoot landscape in a hdr way because I try to make them surrealistic…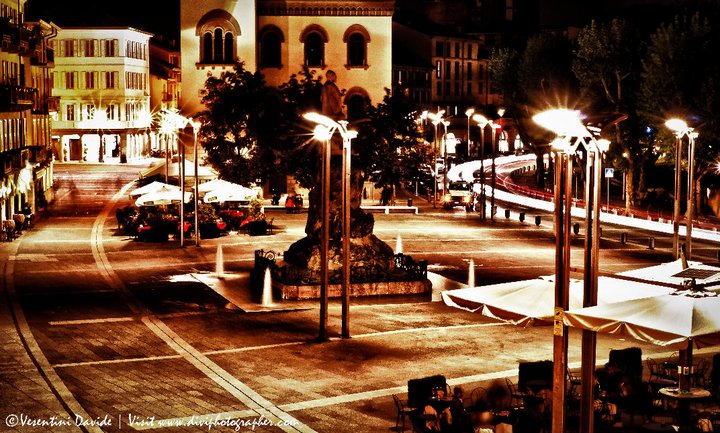 Sometimes I shoot also models and make them a little surrealistic 😀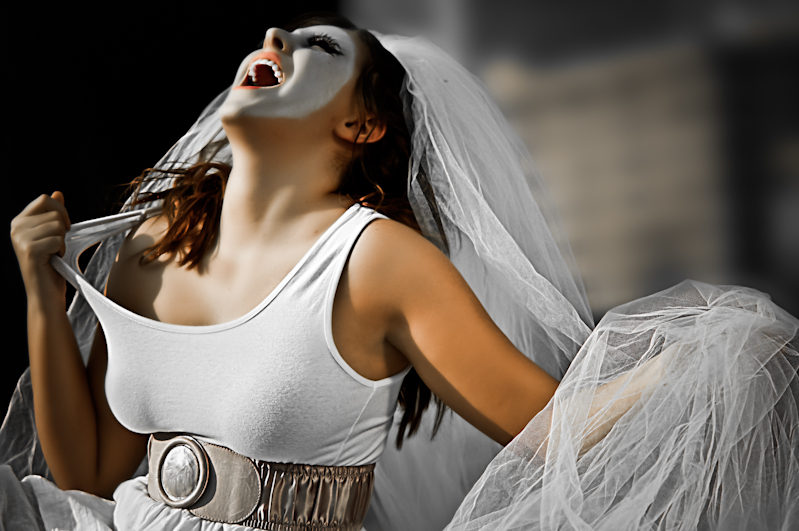 When i shoot a picture and I post produce it,I create it with my instinct and creativity and in a very unique way that is impossible to equate it another.
I always tell my friends that my photo it is like as a painter's picture.
Here some images that I love for their strong contrast. The First is a outdoor shoot on the river of a Lecco's lake in Italy where I live.
I shoot this picture with an Elinchrom D-Lite system with the use of a maxi light with a grid modifier.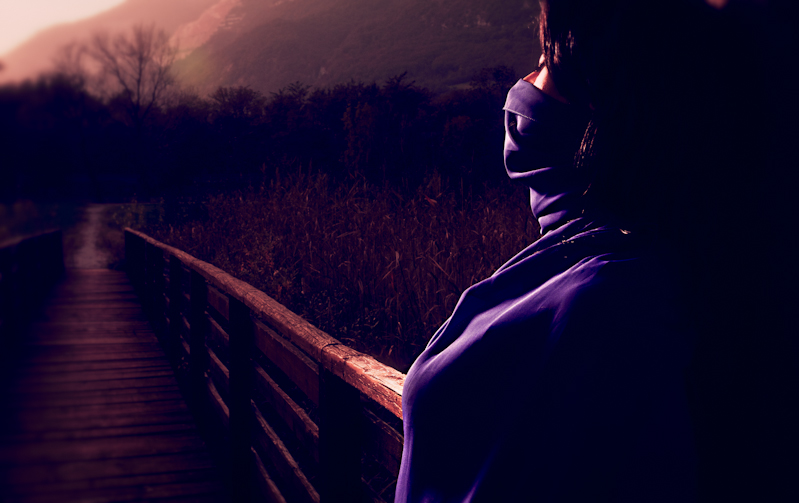 Below two shoots made in my studio with only one light setup but this time I use Elinchrom D-Lite System and a strip light modifier..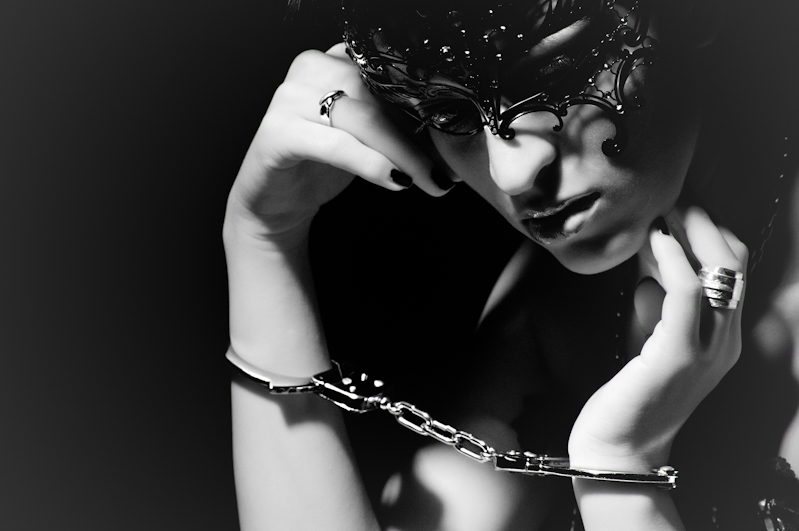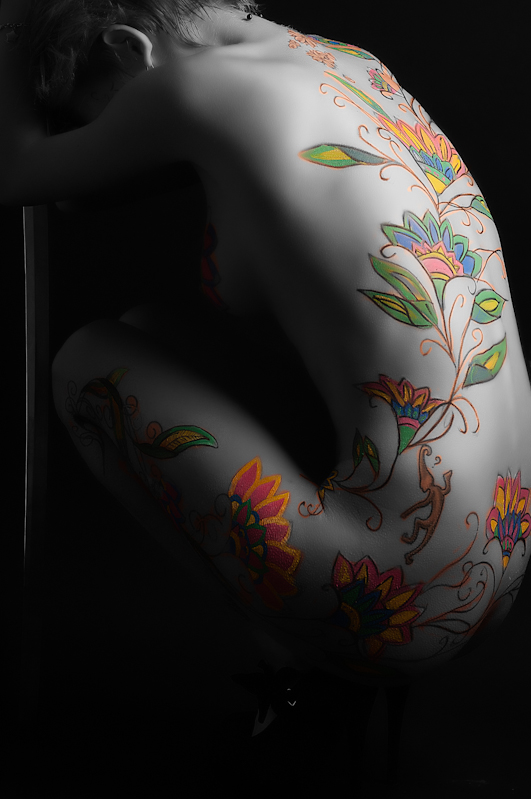 Sometime I can only see some of my shoots only as black & white…
 The shoot below was created with Elinchrom flash D-Lite with maxi light and then post produced with NIK Silver Efex Pro and Photoshop CS.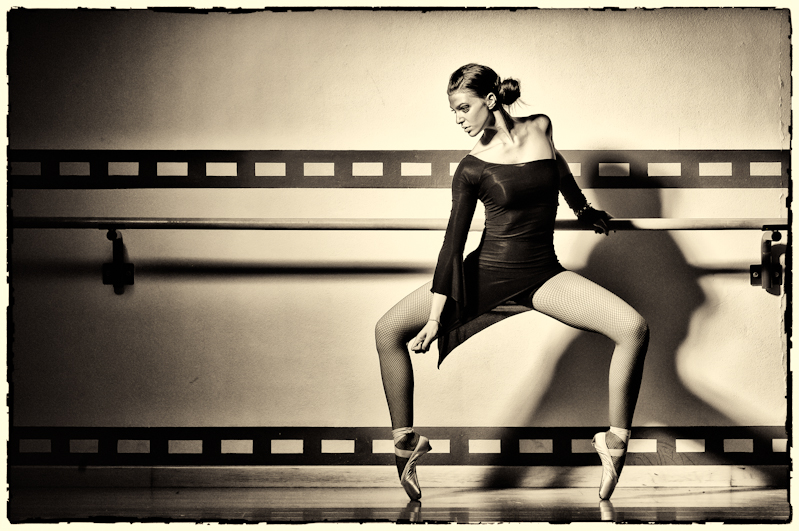 And here another black and white shoot but this time  outdoor in a train station without flash..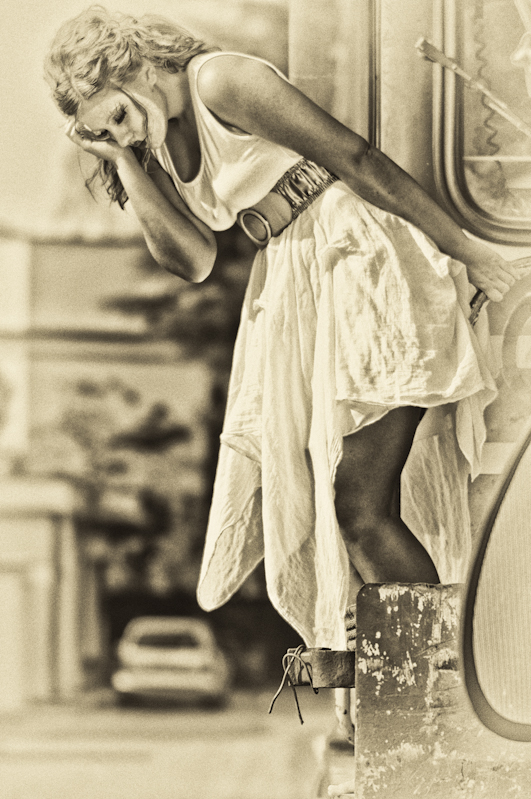 In one year I can say that I am very happy for my technical progress reached but I am very humble and I think that I have too much things to learn too but I think that in real life anybody who consider himself arrived is a LOSER. For today my big dream is to become an Italian teacher for the kelby training school or to collaborate with a fashion magazine..maybe one day.. or in a next life 😀
https://frankdoorhof.com/web/wp-content/uploads/2015/03/studioFD_Logo-1FV.png
0
0
Frank Doorhof
https://frankdoorhof.com/web/wp-content/uploads/2015/03/studioFD_Logo-1FV.png
Frank Doorhof
2011-12-17 09:00:21
2011-12-17 10:10:42
Guestblog Davide Vesentini