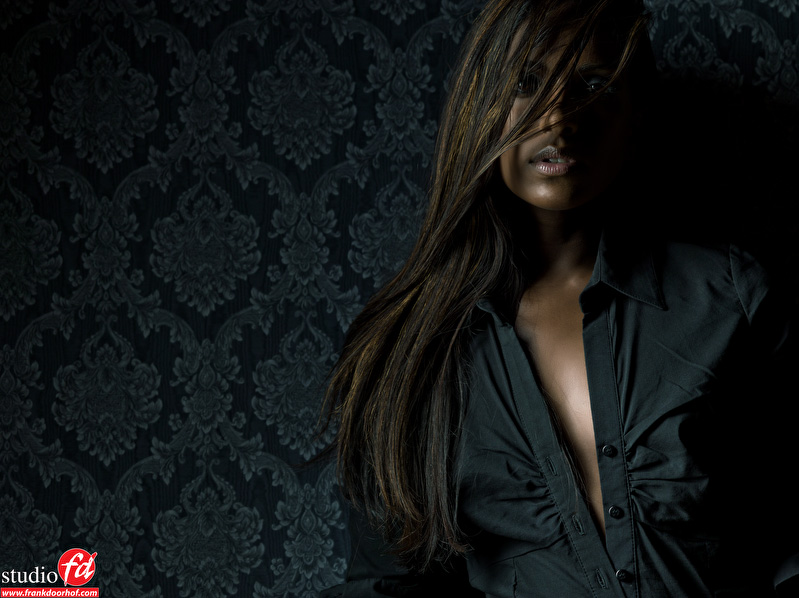 This Monday and Tuesday we had a Polish guest in our studio for a 1:1 workshop.
These are often the most fun to teach because during the workshops there is a lot of flexibility, I always try to tailor the workshops to the needs of my students and teach them what they want to learn, this not only means that the students have fun, but our models and me too. Doing different light setups totally aimed towards the end result that the student wants often guarantees nice results. Add to this two amazing models Nirmala and Marie and you can imagine why I was looking forward to these to days. In this blog post you can see the results from Nirmala.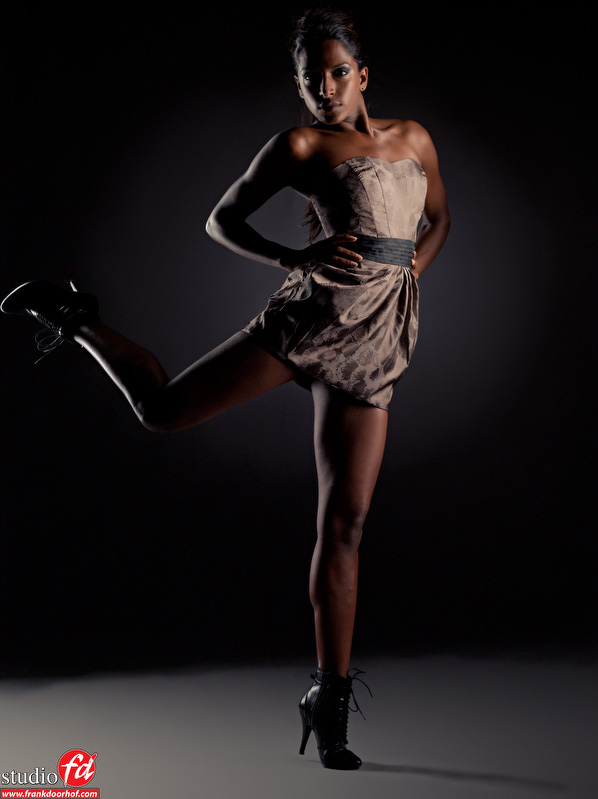 We started out with the coaching part. Coaching the model and adding some form of movement is always something that is very difficult to do in shoots, but it can be learned. During the Advanced workshops I always give a lot of attention to this part of the photoshoot, which in essence I think is one of the most important parts to get a succesfull shoot. The image on top is the one I like most from my shots.
After this we concentrated on the many things that can go wrong by just a simple portrait (too much eye white etc.).
Nirmalla brought a large scarf which we also used in several different ways to show how you can be creative with just some simple props.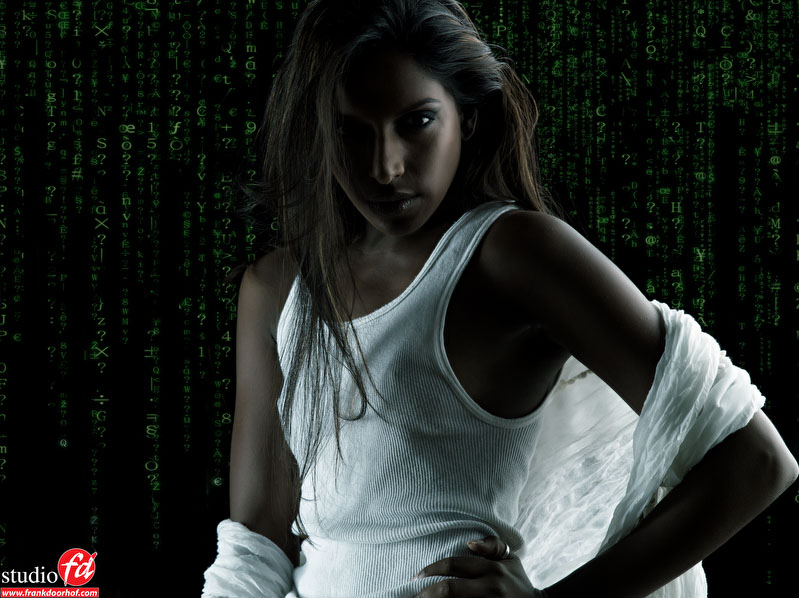 The background is this one was added in Photoshop just for fun. I actually shot this under a weird angle (not planned) and I did not like the original background so I dropped this one very quickly.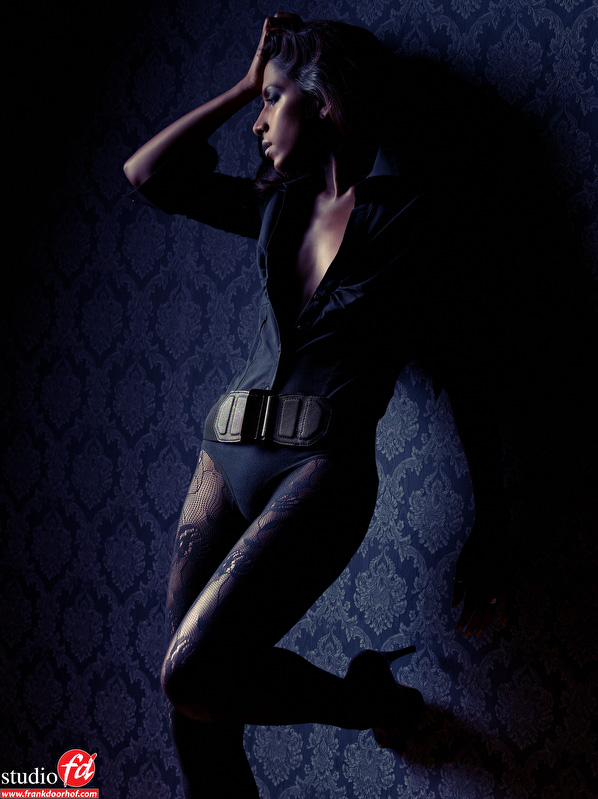 Working with lights under and angle is always something I love to do so of course this was also part of day 1.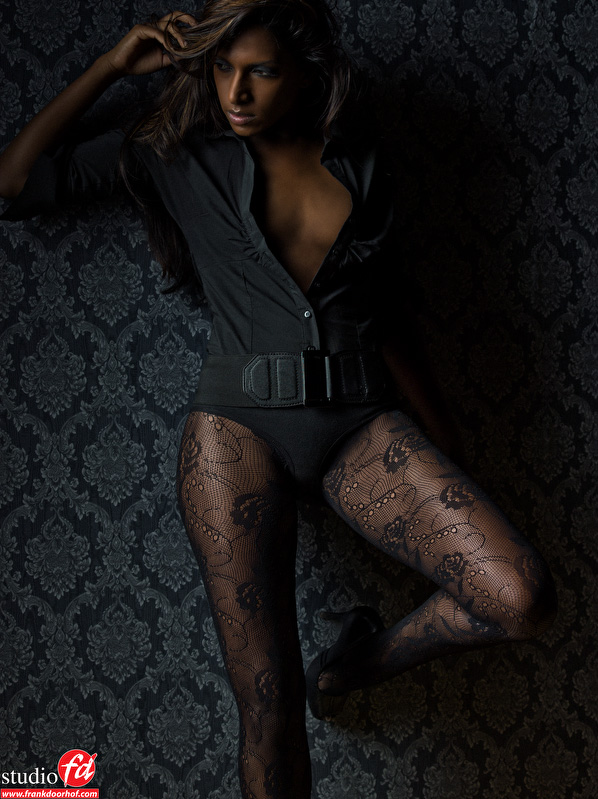 This portrait was shot under a more extreme angle where almost only Nirmala's hair was lit and her face was dropped down in exposure, I love this kind of portraits, a bit extreme but with a more dark skinned model it works really well.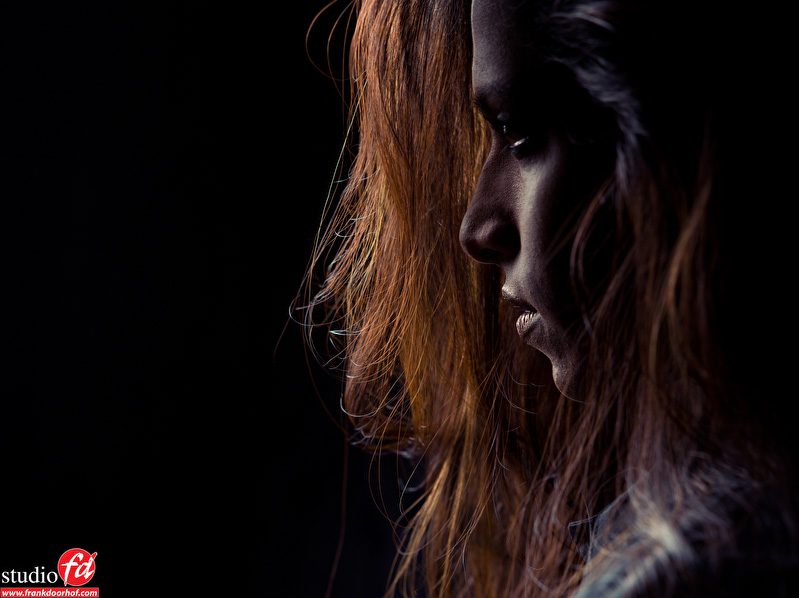 For the next setup we worked a bit more with directional light.
The portraits you have seen at the top of the blogpost were also from this setup.
And finally we used the same background but with a more "broad" lightsource.
The main focus of the last part of the workshop to maximize the same background (location) by using different kind of lights and finding the correct angles.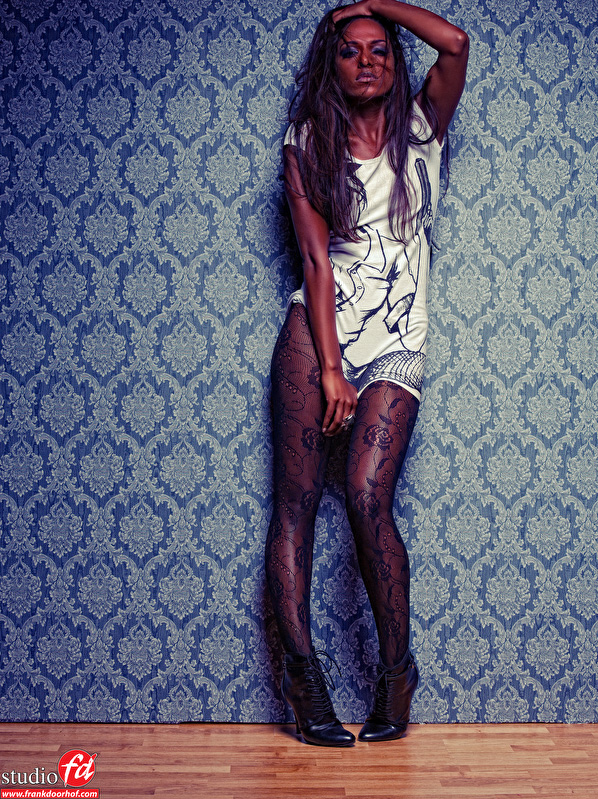 Tomorrow some images from day 2 with Marie.
https://frankdoorhof.com/web/wp-content/uploads/2015/03/studioFD_Logo-1FV.png
0
0
Frank Doorhof
https://frankdoorhof.com/web/wp-content/uploads/2015/03/studioFD_Logo-1FV.png
Frank Doorhof
2011-07-08 07:00:03
2011-07-08 09:56:36
Nirmala Fashion workshop