Creativity and much more …. Part IV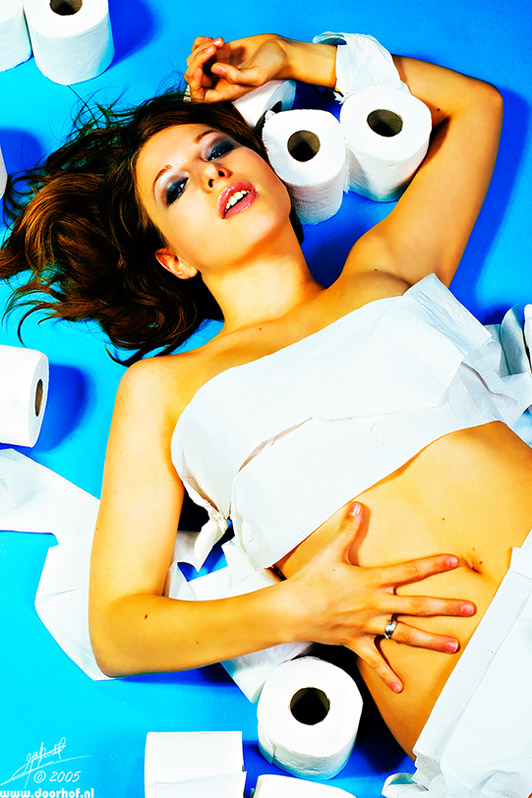 Models with input are the best.
They will push you into directions that you maybe never thought about, same goes for MUA's, Stylists etc. of course. But also listen to your friends, interns, assistants etc. ideas can be everywhere if you are open for it.
Toilet paper ?
The openings photo is Marie with toilet paper.
When she told me about this idea I really did not see this images in my mind, however I did like the idea and we decided to give it a go, the funny thing is that this shot was done in 2005 and I still love it, and the total cost of this shoot….. well it was all recyclable so to say 😀
Be nice or….
This took some more lifting than toilet paper, but without a doubt is still one of my favorite shots from Roosmarijn. This was her idea. "just lock me up in a cage with a nice dress and shoot" well who can resist. The shoot became really interesting when I said I would leave here there overnight…… (just kidding of course).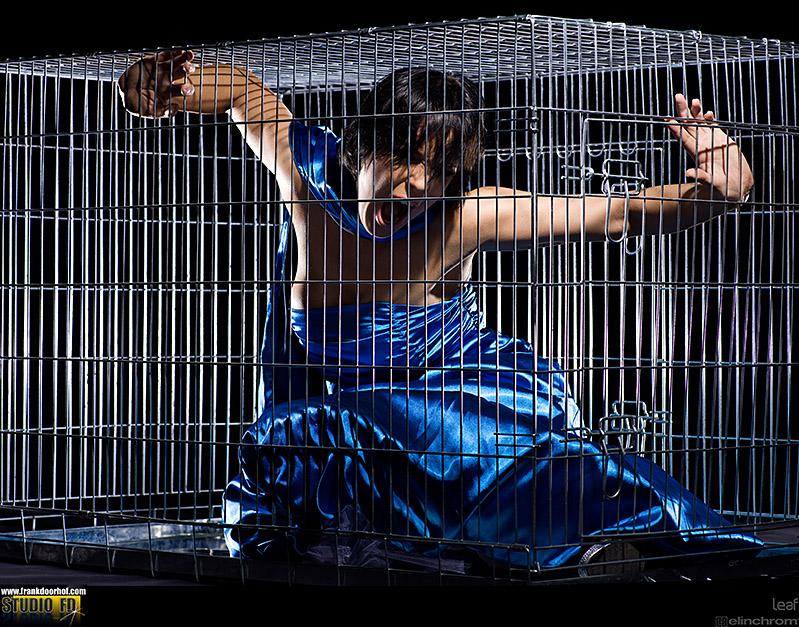 Raising the bar over and over again
The best thing you can have is a model that wants to raise the bar over and over again, going into more and more styling. I'm very lucky that I have a few of those models but one of the most creative has to be Nadine. A year ago she said "every shoot from now on will be better" well I've heard that before but I have to say "WOW" I now know that I have a great stylist whenever she stops modelling……
Here some examples of her input to my workshops and shoots (and yes she does this also during the workshops), find a model like this and you will be triggered to be more creative in other shoots also.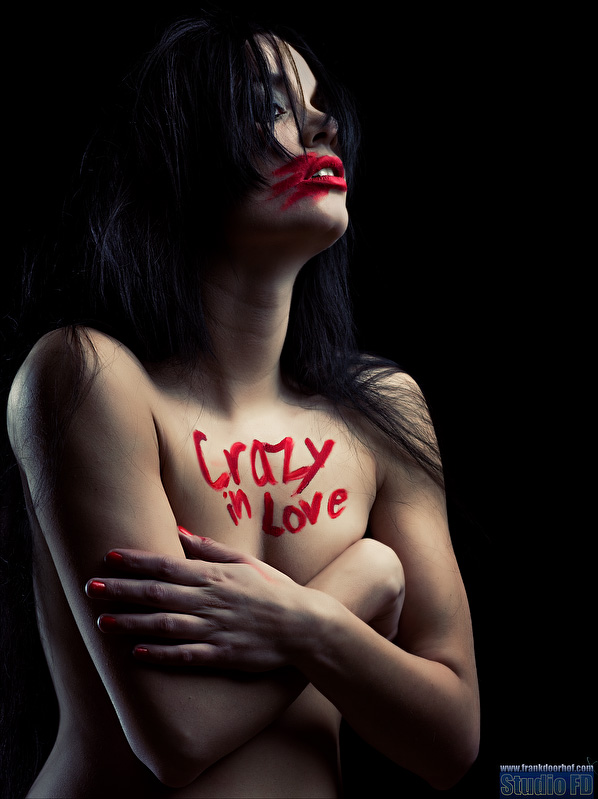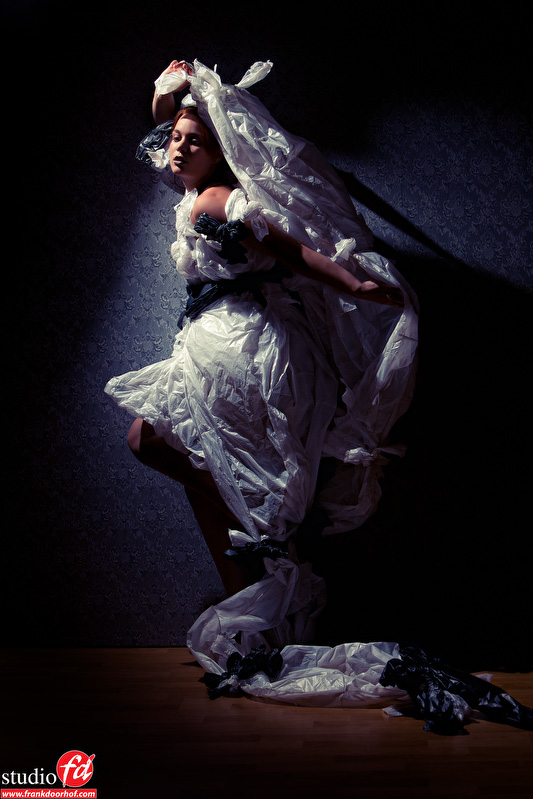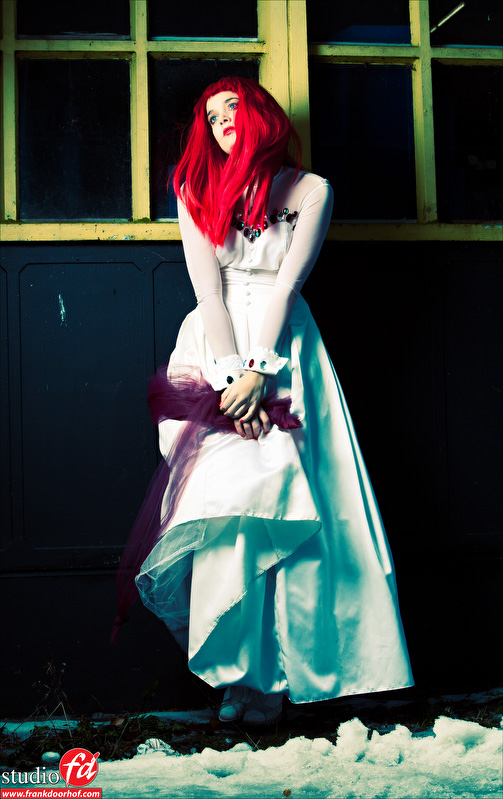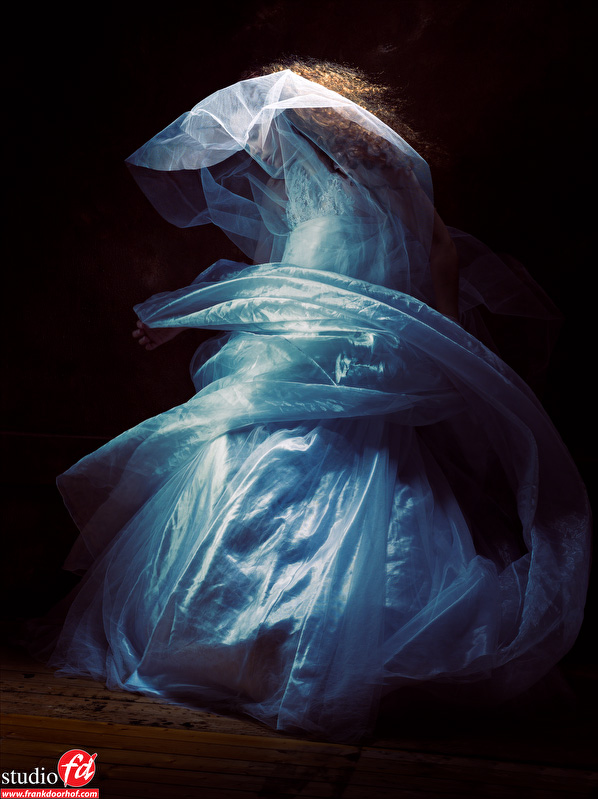 Finding models is always a challenge but now a days there are so many models available that you can be a bit more selective. There is no reason why you shouldn't say that you are willing to do a shoot (TFP) when there is a concept connected to the shoot. Or in other words, don't choose your models on looks only but also on what they can bring to the session, you will love it when it all comes together, and do remember looks are not everything, a good concept will be carried by the concept and not only the model….
Have tips to share ?
Wishes what to see next in this series, let me know and comment.
https://frankdoorhof.com/web/wp-content/uploads/2015/03/studioFD_Logo-1FV.png
0
0
Frank Doorhof
https://frankdoorhof.com/web/wp-content/uploads/2015/03/studioFD_Logo-1FV.png
Frank Doorhof
2011-07-26 07:00:23
2011-07-18 08:44:45
Creativity and much more …. Part IV