I love to do videoclips and when Farell (YungC) asked me to do his new video I did not have to think long.
This was a rather hectic day of filming because we tried to do everything in one day.
In this blog post you can read all about it.
Because we only had scheduled one day to do the shoot it was all a matter of good planning and no time to make mistakes.
We started out in Almere where we met our artist and shot some material while he was riding a bike and playbacking the song. The one problem we had was the sound, normally I would bring a small PA with me but in this case we had the idea that was already arranged, but this didn't work out as planned, way too little volume. So in the first location we decided to do it with my car stereo. During the filming of a clip for me it's important that I hear the music on the videomaterial, and for the artist it's vital because he/she has to stay in the rhythm of the song.
On each location I also shot some quick images, which in fact were never intended to be released, all natural light and just meant as backstage images. But as sometimes happens I loved them so much….. so here they are.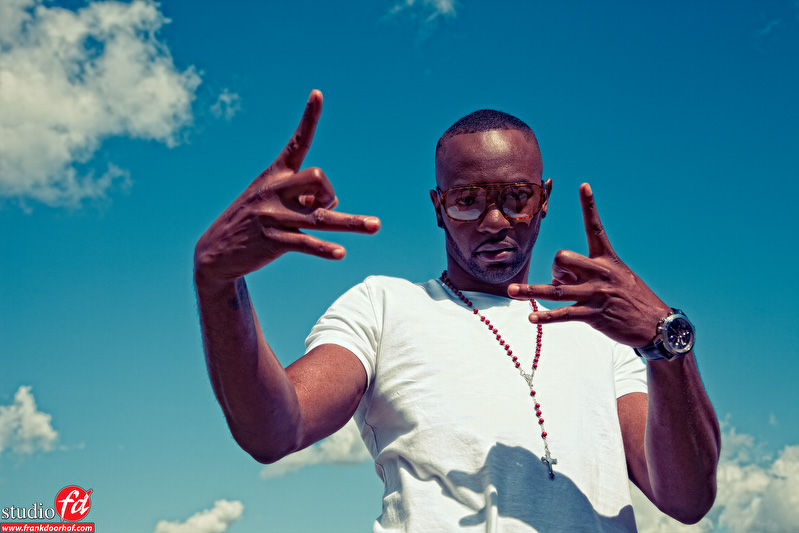 When we finished in Almere we drove to Utrecht.
In Utrecht a graffiti artist was already waiting for us.
The idea was to paint a large wall with the song texts from the song and have the artist in front of the wall. For that segment I used the glidecam a lot to give it a more "hectic" look without getting seasick, don't worry 😀
While literally waiting for the paint to dry I got this shot which I really liked, again all natural light.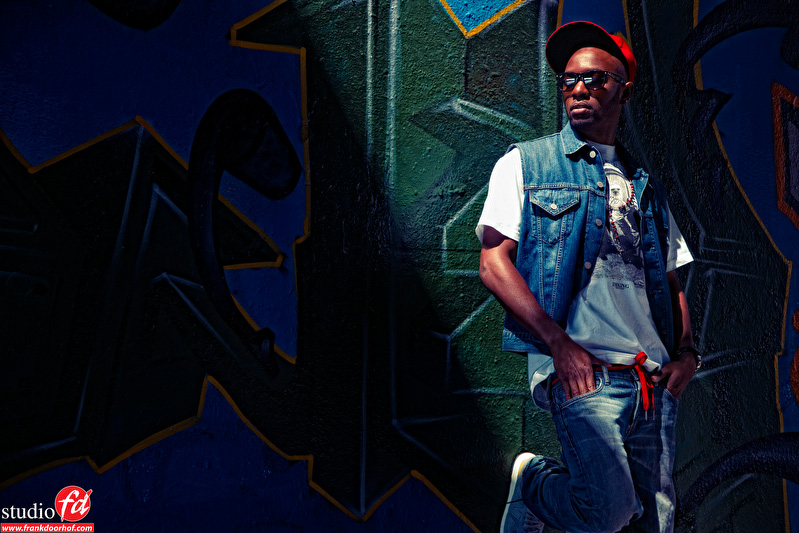 The next location was based in Amsterdam.
The first part we shot on the roof, and some of you might know I'm terrified of heights, but somehow when I shoot or film I forget about this, but getting there…. well let's say I'm glad the shots worked out because I felt like I was risking my life (which in real life was not the case of course). For the first part I decided it would be very cool to shoot straight into the sun, I love to do this with my photography and with video it also gave me some stunning results.
Here are some of the images.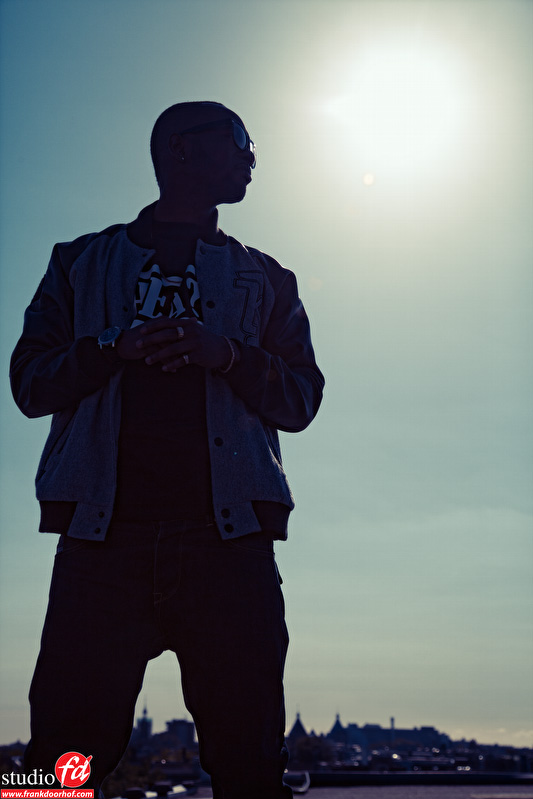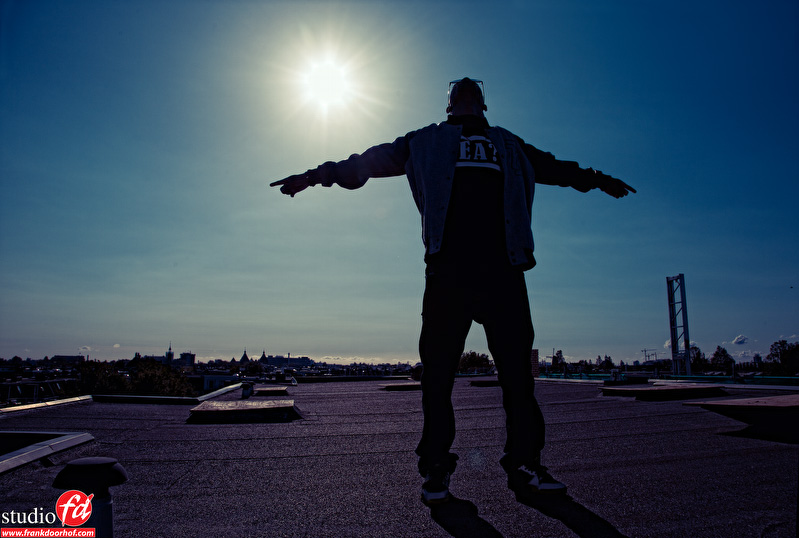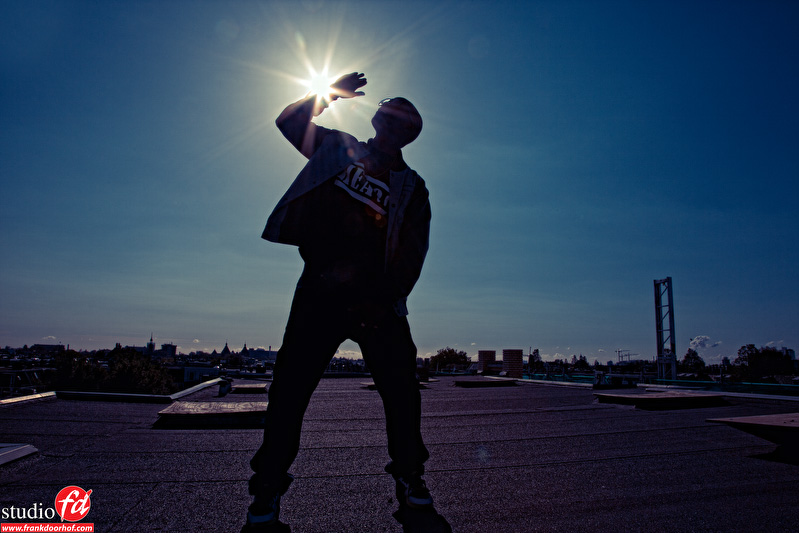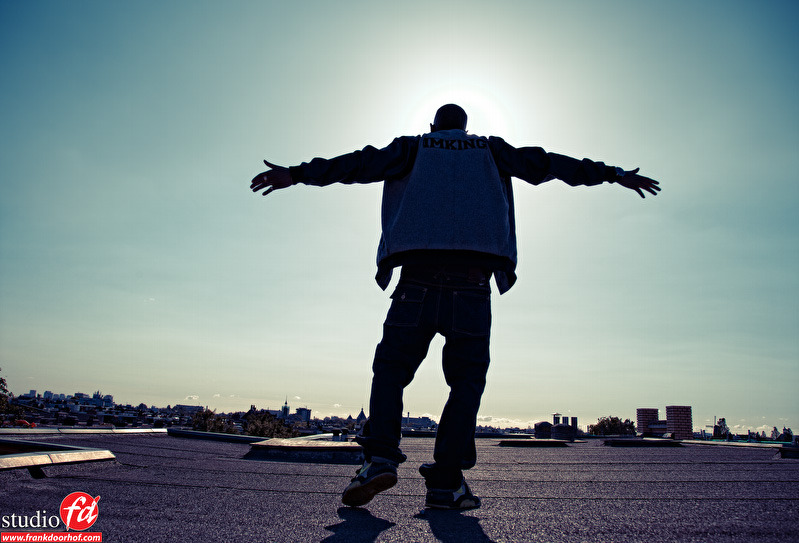 The next part we shot with the sun in my back.
This was actually on the same roof but on the opposite side.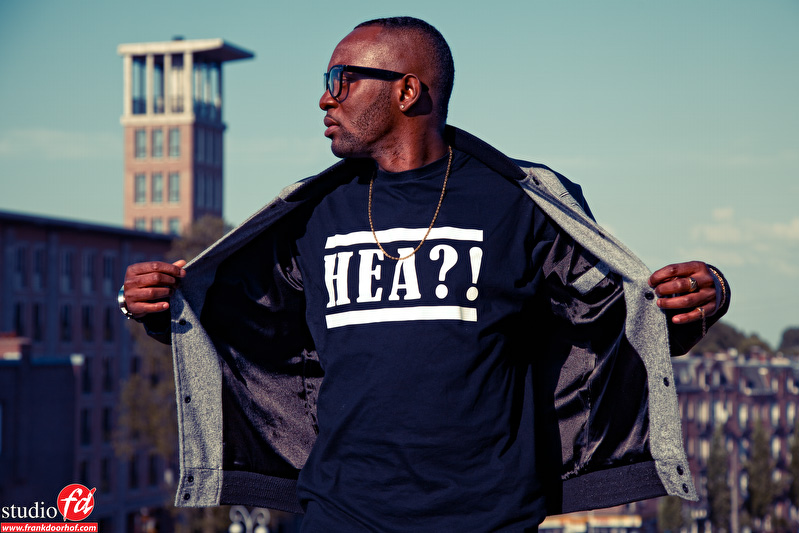 The videoclip was finished inside the building.
I always said that I was glad that I left video behind and started doing photography, simply put I love the still image. However when Canon released the 5DMKII I ran to the store to get one because I could not wait to play with video again. Nowadays when you see what options we have with Final Cut Pro (x), iMovie, Adobe Premiere etc. it's possible to get a certain look and feel on video that was not possible in the past without spending days behind the desk and knowing the soft/hardware inside out. Some people will claim this is a bad thing because everyone can now move into video, and I agree, but it's the same with photography… everyone is calling themselves a photographer when they have a camera. However let's be honest it's about the story and the images and not about that you shoot with gear. So I'm not that afraid for it.
For me getting back into video is a necessity, I don't think photography will stop, but I do think that adding motion to your portfolio will greatly enhance your chances on getting a job. I do realize I'm no pro filmer and I also don't think that is not my aim. What I do love is playing with light and composition within video and doing creative stuff with it, and who knows were it ends. At the moment I've set myself a goal to do 5 videoclips for my own portfolio (this was number 2) and when I see the difference between the two it's a huge improvement for myself in workflow and looks so who knows what will happen….. the future we can't predict we can only prepare for what we think is necessary 😀
Because I know you guys love backstage videos we also shot some backstage material for this videoshoot.
The editing was done in Final Cut ProX and iMovie.
The videoclip itself will be released within 30 days we hope, I've done the first edit and that edit will be reworked by someone who is familiar with this kind of music.
https://frankdoorhof.com/web/wp-content/uploads/2015/03/studioFD_Logo-1FV.png
0
0
Frank Doorhof
https://frankdoorhof.com/web/wp-content/uploads/2015/03/studioFD_Logo-1FV.png
Frank Doorhof
2011-06-24 08:00:00
2011-06-23 14:55:28
Videoclip YungC