Personal Orlando Update 3
Update 3 in the personal Orlando blog, to update you about what we are doing.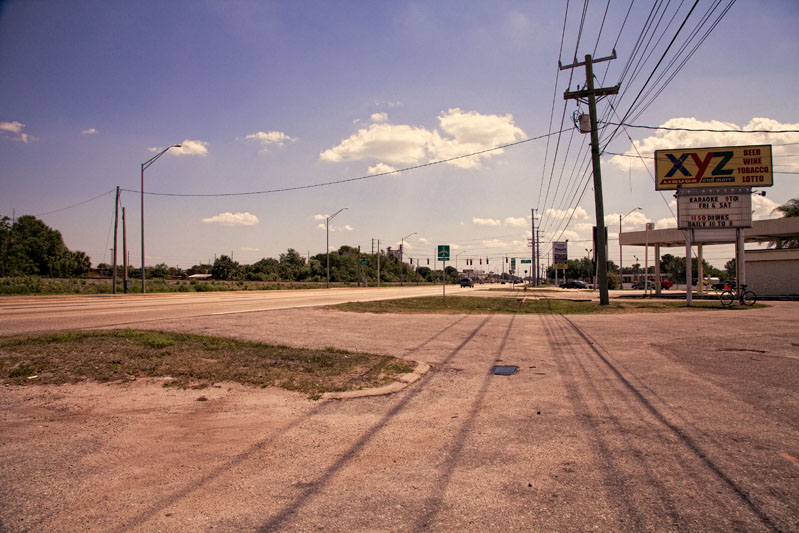 Yesterday (it's now monday morning) we visited Bob.
Bob is an amazing dog photographer (www.topdogimaging.net) which invited us to his house last time we were in Orlando filming the videos for Kelbytraining. Let's say we had a good time that time so we mentioned we would be visiting again and made a new appointment to take a swim and have a nice BBQ (man does he make some great burgers). Because we set the meeting for later that afternoon we had a lot of time to drive around the area and do some searching for nice locations to shoot. And we did….
First I have to explain that we are those kind of people that hate the tourists traps, yes we will visit Seaworld next week but overal we don't visit the parks, tourist attractions etc. Our normal way of having fun is just driving straight ahead until we reach a not city area and then we start driving around, we will ask at several gas stations if there are some locations in their area that could be interesting to shoot, today we got the most funny answer from a person I can describe as the kind of person you sometimes see in the movies and is not the smartest if you know what I mean "this area ?, well we have planes flying over sometimes, however even those don't stay long"……
Well that didn't help a lot, so we decided to just move along, and I'm glad we did because not 5 minutes later we found an amazing junkyard with all kind of old cars, busses etc. as you can imagine I had a blast there and shot a lot of images including this one, and this is just one of many great shots, however with the internet connection we have here I will have to make a selection 😀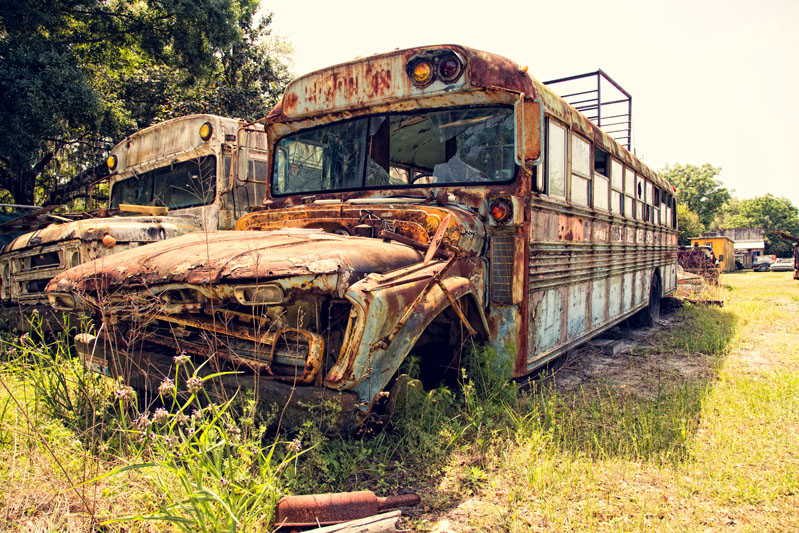 We continued our drive and found a nice railroad crossing were I spend some time shooting from different angles. It took me some time however before I realized I was in Florida and had to be careful where to shoot, I was standing in the grass and heard some funny sound around me and realized there could be snakes, so …… well I finished the shots but looked a bit more around me.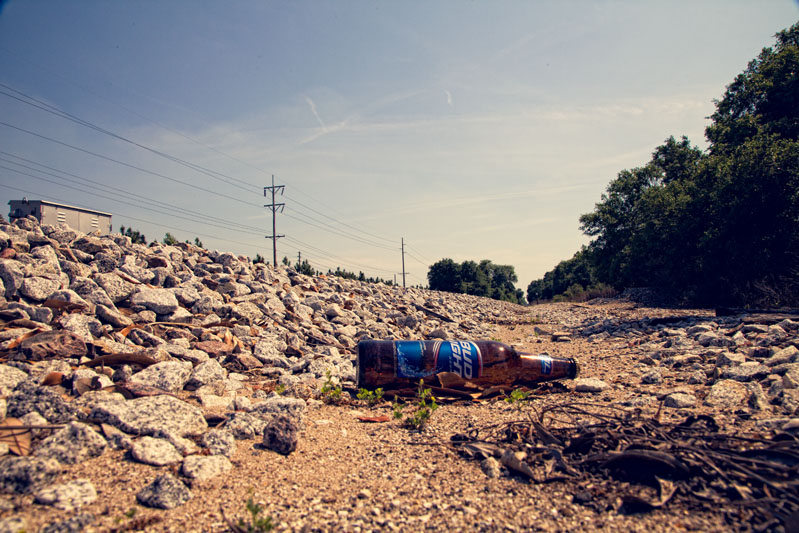 And finally this shot, I love this kind of stores, normally the photoshop work will be a little bit more extensive to get it the way I like it, but working over here I decided to just leave this a little bit less processed (note to myself, REALLY take the wacom next time)
Tonight we will change hotels for the start of Photoshop World on Tuesday night and the show on Wednesday.
When you are there make sure to make yourself known to me 😀
See you there, and for the people not going (I think most of the readers), see you back online.
Keep looking for the guestbloggers every day, and I will try to keep you updated on PSW during the days by twitter and the blog, but I don't think there will be much time in between.
https://frankdoorhof.com/web/wp-content/uploads/2015/03/studioFD_Logo-1FV.png
0
0
Frank Doorhof
https://frankdoorhof.com/web/wp-content/uploads/2015/03/studioFD_Logo-1FV.png
Frank Doorhof
2011-03-28 16:20:45
2011-03-29 05:22:52
Personal Orlando Update 3