Orlando personal blog update 2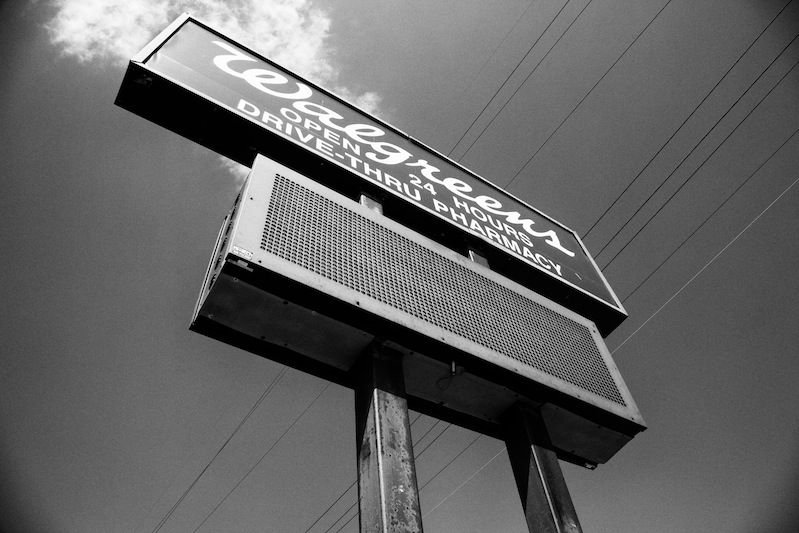 In my personal blog series it's time for the second Orlando update.
Remember these updates are here just for fun for people who enjoy to know what we are doing in our freetime during our stay in Orlando. So no photography tips etc. just a small write up which I will try to do several times during our stay here in Orlando.
Yesterday we had our shopping and driving around day.
We always shop for clothes when we're in the states, somehow in the Netherlands they never sell clothes I like in my size, and over here there is so much choice, I feel like a kid in the candystore….. We also have a routine in which we just drive out of town, disconnect the GPS and just try to find the areas were there are not just tourists, although we find that a bit more difficult in Orlando than in for example California. We ended up at Cocoa beach which was a pretty nice ride and a wonderful area to visit.
During our drive there we saw some interesting billboards from a surf store and because they said it was the number 1 store at Cocoa beach we decided to drive there and work from there, now you see a lot of billboards claiming to be number one and when you arrive it's often… well not what you expect. In this case however my jaw almost dropped on the floor, I'm not a surfer but when you are this must be Disney world… I did not even believe a surf store could be this big. When you are a surfer make sure to visit this store you will be in heaven.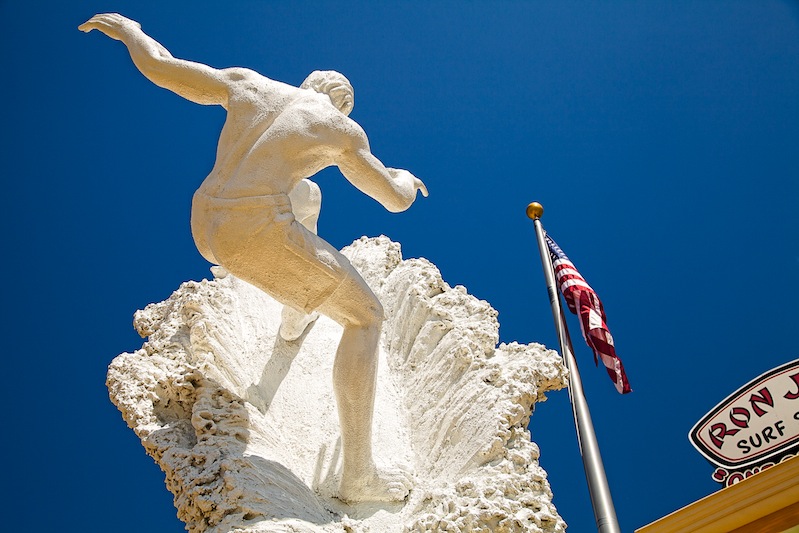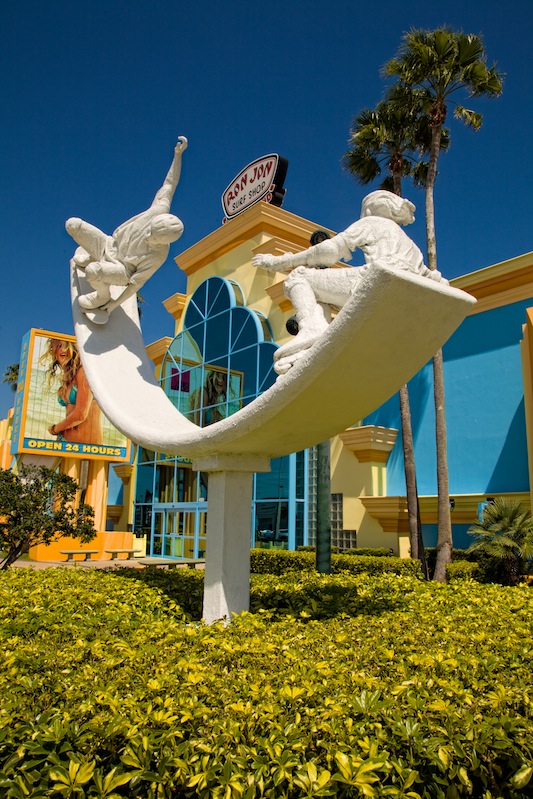 After visiting the store we drove around a bit more and ended up at a beach away from the tourist beaches. We both love the beach, I love it to shoot people surfing and fishing and my wife just loves the ocean. This time we ended up talking to some fishers and taking some shots while they were busy with the fish they just caught. I always love to talk to people while we are visiting a location and taking some shots of them while doing the things they love (in this case fishing). I do have to add that the people over here are much more relaxed with photography than in some other places, I love that. Sometimes you really feel like a criminal when taking someones shot and often I don't even dare to ask before taking some shots just to be sure. Here however we did not ran into any problems yet so photography wise we're having a blast. But hey it's just day 1.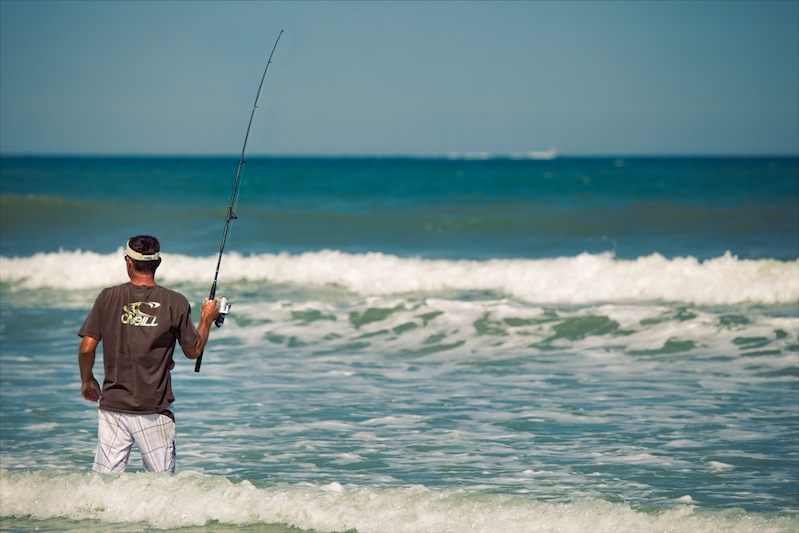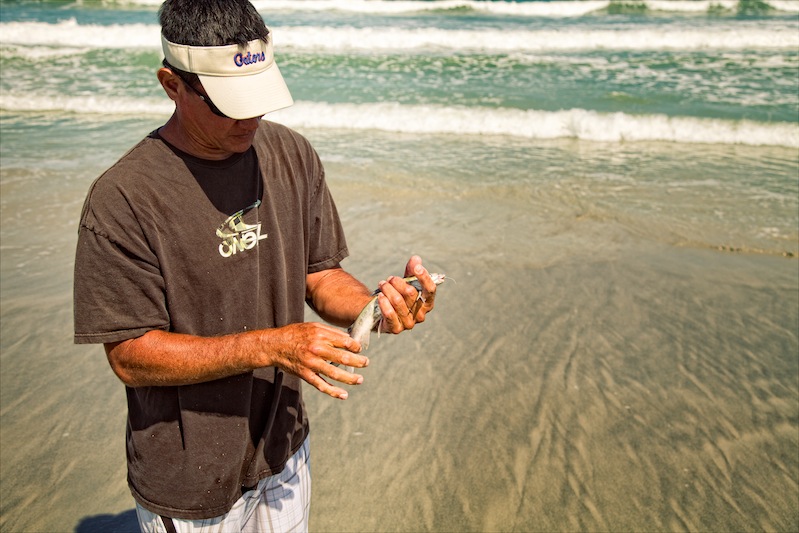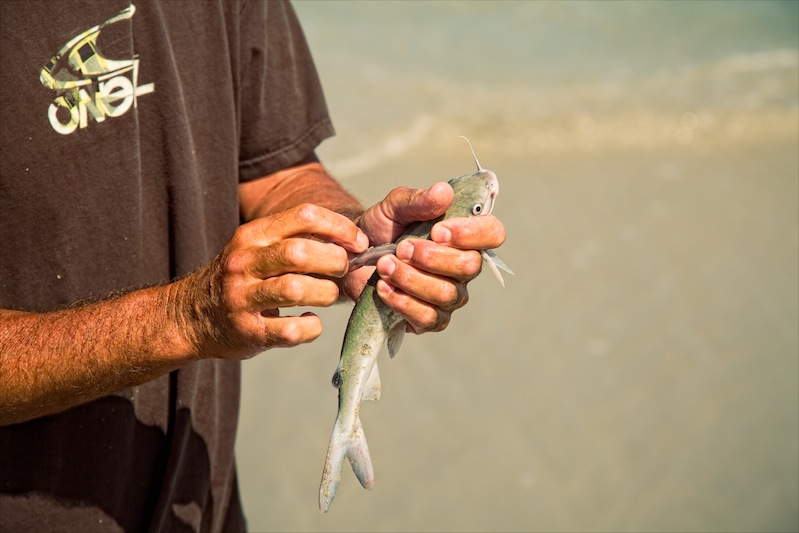 After the beach we decided to drive back via the no tollroads option which gave us a much more interesting route and arrived back in the hotel at night.
When booking our hotel we always make sure that there is a fitness room, especially in the states for us this is very important because we often stay a little bit longer and we of course want to keep in shape. The fitness room however doesn't get used a lot I'm afraid. Main problem for us is that the airco was broken and to be honest it's a bit hot without as you can imagine for us Dutch people 😀 so we had to stop after 25 minutes or I would never make Photoshop world. We'll ask today if they can look at the airco but I'm afraid it won't be a priority.
Today we will be visiting a friend approximately little more than an hour from Orlando (a great dog photographer) to hang out and have a nice BBQ (and of course do some sightseeing on the way there). Tomorrow we will visit a new friend to which I look forward to a lot. Eve contacted me a while ago if she would be allowed to paint some of my photos and in the mean time she has done a few and I loved the outcomes she mailed me, this will be first time we meet eye to eye and I'm very anxious to see some of her work in real life.
So that's the update for today, keep following twitter for slightly more, but remember we don't have internet everywhere so it's a little bit quiet most of the time… 😀
Ps.
One tip, get a small Wacom tablet to travel with.
I did not bring one with me but man do I miss it 🙁
https://frankdoorhof.com/web/wp-content/uploads/2015/03/studioFD_Logo-1FV.png
0
0
Frank Doorhof
https://frankdoorhof.com/web/wp-content/uploads/2015/03/studioFD_Logo-1FV.png
Frank Doorhof
2011-03-27 15:24:43
2011-03-27 15:24:43
Orlando personal blog update 2