Guestblogger Sven Michiels about concert photography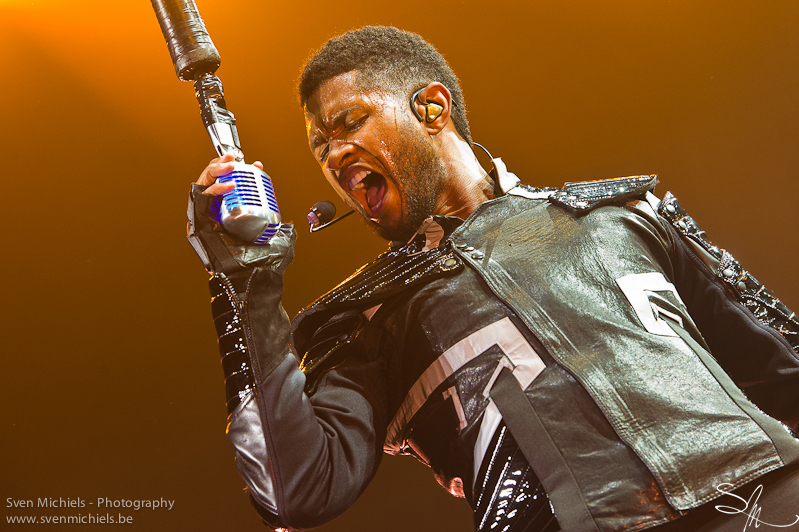 Today it's time for a guestblog by Sven Michiels about concert photography, you should really check out his site at svenmichiels.be.
Sven visited my workshops a few times and it was always fun to hang out with him so when I was looking for new guestbloggers I immediately thought of Sven, and when you see his work you will also know why.
Sven Michiels
To take off on this guest blog, I'd like to give you some background information about myself. I'm a Belgian photographer based just in a small village next to Antwerp. Around 5 years ago, I started photographing concerts after a period of mainly car racing photography. Some of my clients on the racetrack introduced me to a well-known concert band: Praga Khan. From the first concert, I really loved concert photography and my clients had the same feeling. Since my first picture on a concert (or even on the racetrack), I knew that several things had to be kept in mind, but there were 2 main points, namely always capture the action & keep looking for unique moments!
Some tips to start with concert photography:
Sometimes I see photographers taking hundreds of pictures when there is no action. These pictures are good for your own library, but they aren't good enough for the clients, website visitors or prints. The best way to capture the action is to prepare your camera for fast action by making sure your settings are set up correctly and when you see that there is an action coming up, shoot a small number of pictures and directly check them on the camera. If you are used to this method of working, you'll see that this doesn't have to take more than a few seconds. When I check these pictures, I briefly look at the colors, brightness and sharpness. So it is important to know, that you have to try to make a few great pictures instead of hundreds good pictures. With quantity, you can't buy anything. With quality you can!
If you are working for a client, always try to find out what he/she likes. If your client likes to see landscape images with a lot of colors, don't concentrate on a portrait of the singer. Sometimes it is difficult to ful fil all requests of your client, but at least, always try to do so and they will certainly appreciate. As soon as these pictures are made, you can continue and shoot for your own portfolio. The hardest part is to find clients to work for. But when your work is good enough, these clients will find you!
When you have no client behind your back to arrange a press entrance (Photo pass), it is hard to enter with a DSLR. The best thing to do is to start with small equipment en go to small clubs without security (example: don't try to go trough the security check at Rock Werchter, but try it on a small local festival). Once you have a small portfolio of good concert pics, send try to publish them at much as possible.
If you would like to start with concert photography, the best tip is to start small! Buy a decent camera with little noise at high ISO and a 50 mm f/1,8 lens. With this equipment, you will be able to enter on small concerts where you will be confronted to low light situations. You will have to capture enough light and focus a great action on the image. For me personally, the best way to control these hard light situations is to work full manual for ISO, shutter speed and aperture. The only way to improve: keep on trying and share as much as possible your images with friends asking for their opinions.
The gear
For the concerts or festivals, I use a lot of equipment, but all Nikon. Why Nikon? Certainly not because I hate Canon or other brands. I started with a Nikon D70 and continued buying lenses. If I would change now, it would cost me a lot of money, but honestly I really like the Nikon equipment very much due to the excellent build quality of many products. I also appreciate the excellent Nikon service.
A this moment, I use two Nikon D3 and a lot of glass going from a 16mm fisheye, 14-24mm, 24-70mm, 70-200mm VRII, 300mm and even a 600mm. The main reason that I use so many lenses is simple: sometimes I'm at 1 meter from the stage and sometimes the management of the band doesn't make a front stage and so all photographers need to take their image from de PA (sometimes around 50 meters from the stage).
If you really want to learn more, you will have to review all your images and you will have to try to find out why some images where not good enough. It could be that they blurry or to light or to dark and you will have to find out the reasons for this. Perhaps a wrong setting was at the basis or a strobe was causing the problem ? Raising these questions was a method which worked very well for me in any case.
Some examples …
The first image I would like to share is an image of Lady Gaga on her gig last year in Antwerp. I like the image because of the colors and the crowd below. The management only allowed the photographers to take pictures only during one song from a distance of about 100 meters. This image was taken with a Nikon D3 camera and Nikon AF-S VR 600mm F/4 lens.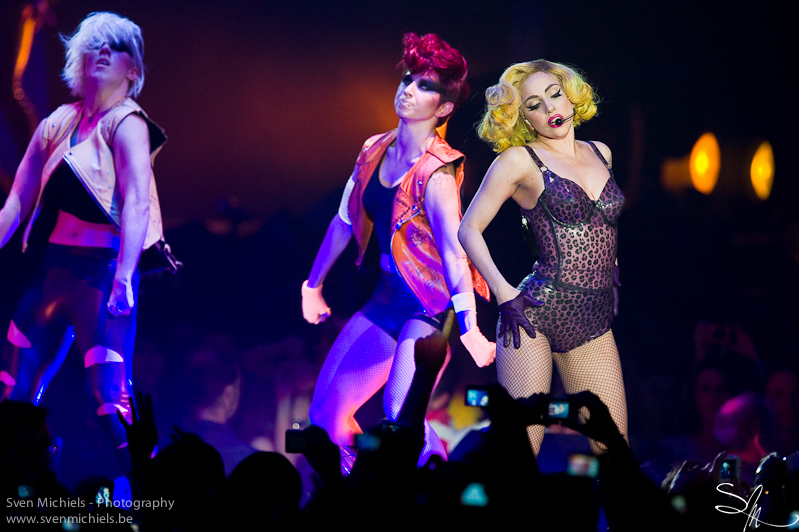 The second image is one of the Golden Earring concert on the Suikerrock festival. The expression on his face is incredible and the tattoos are nice and sharp. The image was made with a Nikon D3 camera and a Nikon AF-S VR II 300mm F/2,8 lens.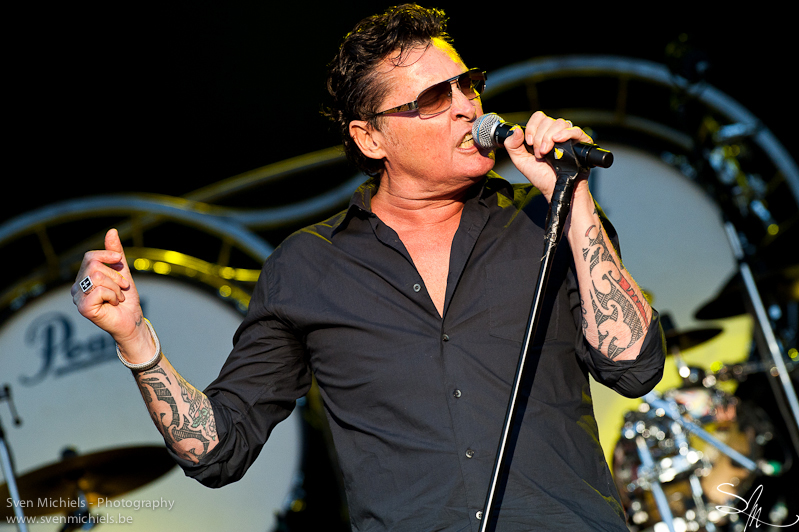 The third, and last image is a recent image from Usher last week in Antwerp. He looked tiered, but still active and enormously expressive. The image was made with a Nikon D3 camera and a Nikon AF-S VR II 70-200mm F/2,8 lens.
Last, but certainly not least, a sincere thank you to Frank Doorhof for having my post on his blog!
Thanks for reading,
Sven Michiels
https://frankdoorhof.com/web/wp-content/uploads/2015/03/studioFD_Logo-1FV.png
0
0
Frank Doorhof
https://frankdoorhof.com/web/wp-content/uploads/2015/03/studioFD_Logo-1FV.png
Frank Doorhof
2011-03-11 12:00:57
2011-03-11 23:06:22
Guestblogger Sven Michiels about concert photography